11
2
Teach Tanzanians to swim!
€245
of €10,000 goal
Raised by
14
people in 16 months
PROJECT: Teaching the Tanzanians to swim!
Tanzania has beautiful beaches by the Indian Ocean and lovely lakes to swim as well. The problem is that most of the people cannot swim. However, there are many fears of the waters but not only drowning. People are afraid of waves, currents, sea snakes, sea orchids and even fish like sharks. Parents do not let their children to go near water as there is no one to rescue them in case of problems. Even many of the fishermen do not know how to swim!
LiiKe, Sports Development Aid Tanzania and The Swimming Ciaces Association of Tanzania want to teach the Tanzanians to swim and to be able to save others!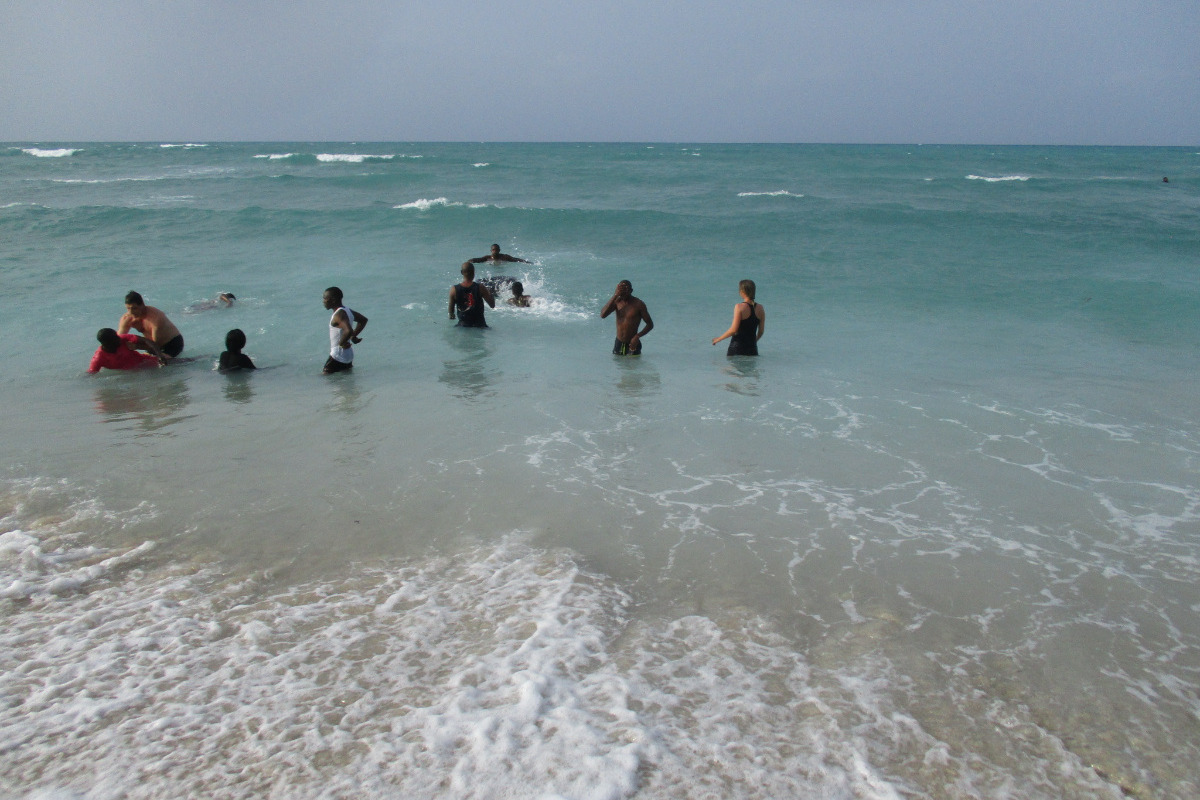 Teaching youth aged 16-25 to swim will give them an opportunity to them to raise their kids with swimming abilities! This will lead to situation, where many of Tanzanian benefit of swimming skills!
Drowning is one of the most foolish ways to die. Unfortunately, in a country which has hundreds of lakes and more than 1200 km of shoreline of Indian Ocean, many people die due to lack of skills to swim or rescue. The whole Africa is not much better in total.
Despite the low number of girls who have swimming experience compared to boys, males are twice as likely to drown as females, according to the WHO. An estimated 11,203 deaths by drowning among boys aged 15-24 years occurred in WHO's African region in 2012; the estimate for girls of that same age group was 3,447 deaths. In 2010. In 2010 there were 214 registered drowning deaths in Tanzania (
www.healthdata.org
).
Our project will start in Dar es Salaam and Mtwara, both coastal towns. Aim is to train 500 - 1 000 young adults to swim annually. Both males and females! By years this will multiply and everyone living near water wants to learn this crucial skill!
It needs 10 € investment per student to learn to swim. In the beginning we use swimming pools where we need to pay a bit. Investment also includes the payment for the swim instructor Ally Mzazi and to Tanzania Swimming Association.
HOK-Elanto Finland has donated LiiKe 5 000 sets of swim suits, and we have also received used goggles from Finnish company called Windy Day. We only need to teach the public in Tanzania to swim!
Please donate any sum so we can safeguard the lives of the Tanzanians living by the lakes and Ocean, not to forget the importance of life saving skills too.  Any sum helps!
+ Read More
Liikunnan Kehitysyhteistyö LiiKe on tukenut koululiikuntaa jo lähes 20 vuotta Tansaniassa. Aloitamme uimahankkeen Tansanian Mtwarassa ja Dar es Salaamissa ja keräämme rahaa uimaopettajan palkkaamiseen sekä välinekuluihin.

Opetamme tuhat tansanialaista vuosittain uimaan. Tämä taito puuttuu yli 90% tansanialaisista! Pitkä Intian Valtameren rannikko ja Victorian järvi sekä monet uima-altaat kaipaavat uimataitoisia paikallisia. Tule mukaan tukemaan uimaopetusta Tansaniassa.

Pienikin summa tuo monelle uimataidottomalle uuden taidon ja mahdollisuuden selviytyä veden varaan joutumisesta! Sitä paitsi uiminenhan on kivaa!
+ Read More
Moikka, aloitettiin uimaopetuskampanja Tansaniaan. Tavoitteena on kerätä 10t€ jolla saadaan 1000 uutta uimataitajaa vuosittain! Tule ja lahjoita, pienikin summa on jo hengen arvoinen!
+ Read More
Read a Previous Update