Creating a Difference in Micaville
$6,315
of $25.4k goal
Raised by
116
people in 15 months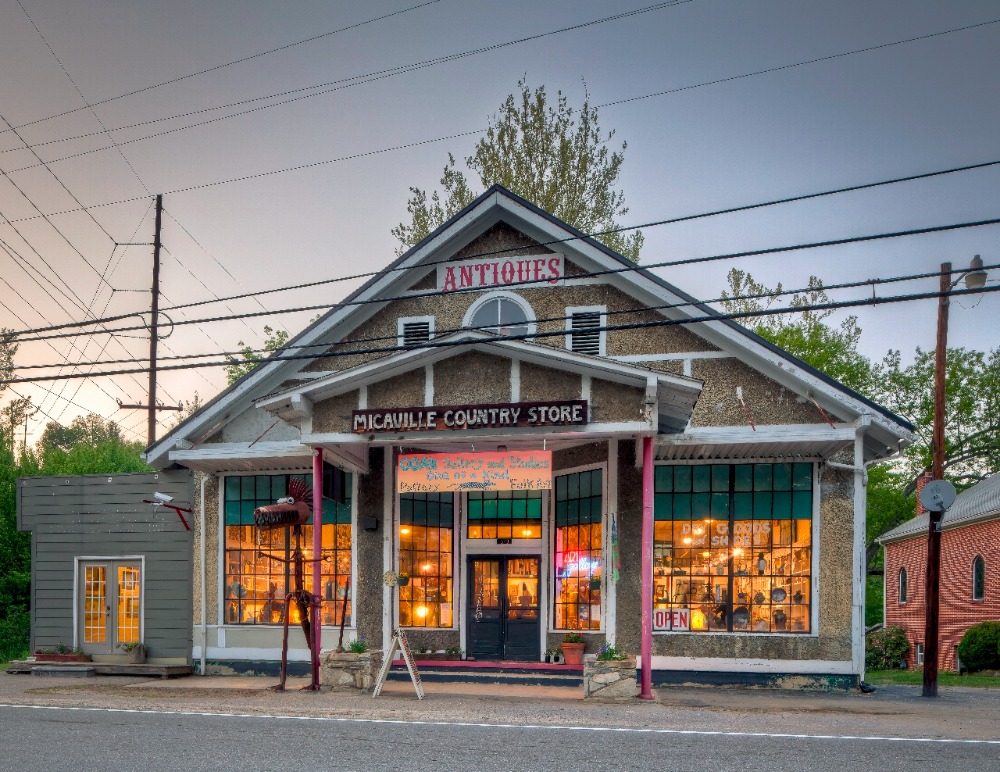 Who We are and What We Do
One of a Kind Art Gallery, OOAK as it's known to most folks, in the old Micaville Country Store building, represents over 150 local and regional artists. For five years, we've worked tirelessly to exhibit and sell the finest local arts and crafts, as well as make the Gallery and Micaville, NC a destination for locals and tourists.
Walk through the front doors, and you'll find 2300 square feet of "Fine, Folk, and Funky Local Art": pottery, jewelry, lamps, paintings, and so much more.
Community is the cornerstone of our business. In addition to helping promote our local art community, we give back to the community at large, by offering zero commission sales space for several non-profits such as Shortbus Studio, an organization serving adults with developmental and intellectual disabilities. We are also the headquarters and official gift shop for Quilt Trails of Western North Carolina. Tourists come from around the country to see the handpainted quilt designs which have been placed on buildings across Yancey and Mitchell counties.
OOAK  is home to the best Music Jam in the area every Saturday morning in the Gallery Loft. Local musicians come out to play music, meet friends and entertain visitors and shoppers. Everyone is welcome to join.
The addition of Maples, the Sweet Spot Next Door, in the Gallery Annex completes our magic trio: Art, Music and Food. Maples offers up fine coffee, tea and bakery items. Visitors can grab a hot drink and a snack to enjoy while they shop. Maples has been the driving force behind the addition of regular Thursday evening events from live music to poetry readings.
OOAK has become a gathering place, a place people plan on meeting up with friends because there is always something happening, always something beautiful to look at and always something delicious to eat and drink. We need your help to make this special gathering place even better.
Built in 1922, the building is structurally sound, but is old and in need of upgrades, repairs and maintenance.
Attic insulation and air conditioning will allow OOAK to stay open during all months of the year and will allow the Thursday music to be held indoors during the summer.
An expanded loft will allow more musicians and listeners to sit and enjoy the Saturday music. A back deck will allow us to go forward with plans for a mid-week Farmer's Market, as well as provide a space for outdoor music and events. 
Other projects your generous donations will fund include:
Handicap access ramp
New gutters and repairs to water damaged exterior wood
Refurbish or replace all exterior doors
Replace irreparable rear windows 
By contributing to our renovation fund, you'll be helping our community of artists make a living and help us continue to promote an art-filled way of life for locals and visitors. Customers say they love our vibe. With your help, it can resonate even stronger.
+ Read More