Support Tandem Farm in Storm Relief
$5,515
of $7,500 goal
Raised by
55
people in 34 months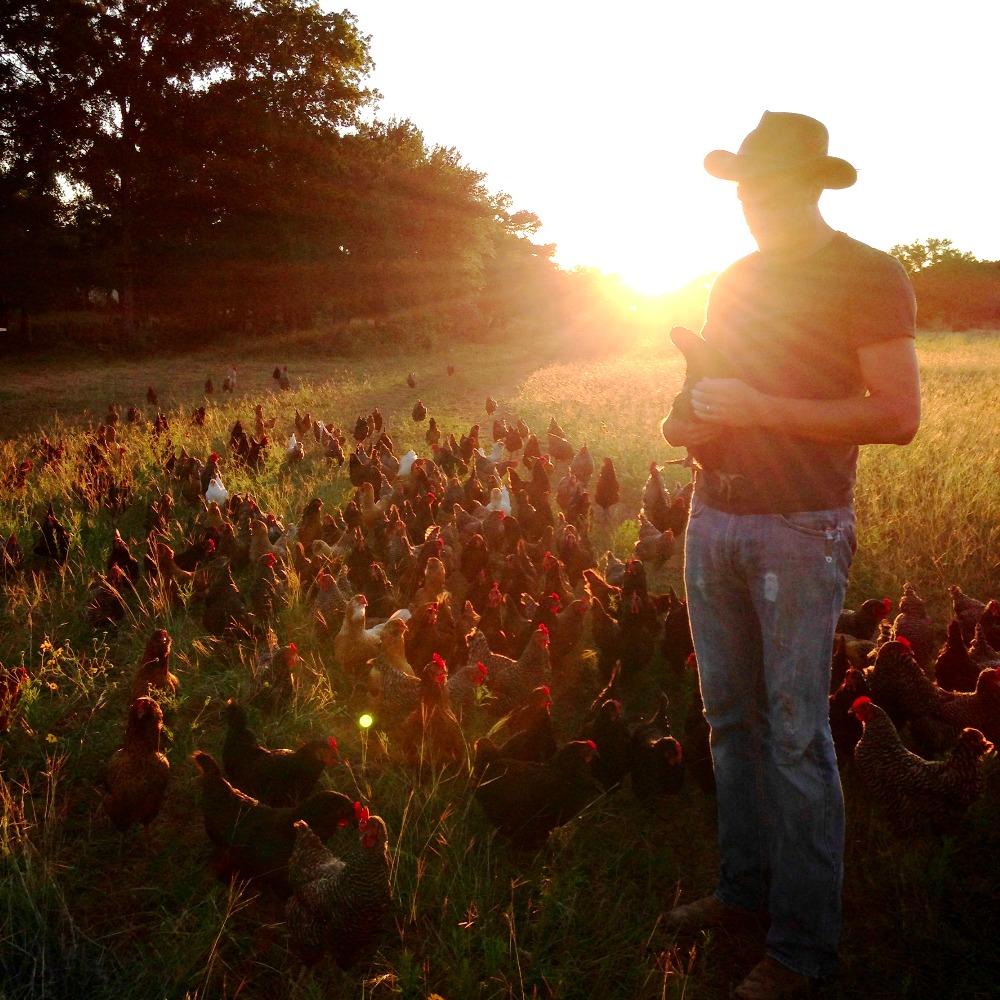 Tandem Farm Co.
 is a family run livestock farm just outside of Austin, Texas. Jordan, Esther and daughter Sybil (who's soon to have a sibling!!) are passionate about meeting the growing demand for local, rotationally grazed meats and eggs in the Austin area as well as replenishing the soil using sustainable farming methods.
We are asking customers, friends, and anyone who supports their mission to help us in replenishing what was lost in a recent storm, and to encourage them to press on in spite of their losses.

On Friday, March 18th, a storm blew in through the area in which the farm lost 375 meat birds. This cost them in feed, labor and, in sales alone, a minimum of $7,500. Small farms don't operate with a significant amount of cash flow, so this was absolutely devastating to this farm - and all as they await the arrival of their 2nd child any day.
Here are Esther's words after the night of the storm:
"Last night heavy rain and hail furiously pounded the property. After about 20 minutes the rain subsided a bit and Jordan went out to check on the animals. He encountered a sickening scene – the two new hoop houses that had just been erected for the meat birds (large, heavy structures, mind you) had managed to shift dramatically in the pasture, crushing birds and dragging others into soaked parts of the field…
Somehow the fancy weather apps had failed to warn us of the very high winds that accompanied the storm, and that one missing bit of information was enough to mean the difference between life and death for hundreds of birds – 375, to be exact. (Had we been alert to the strong winds, the houses would have been staked down and secured.)
I share this not to garner pity but understanding. Raising animals the right way – out on the grass, getting moved regularly and being supplemented with high quality feed – is a costly and often risky venture, especially in the beginning when mistakes are easy (and very expensive) to make. It's so tempting to ask ourselves, "Is it worth it? Do people really care about good, clean food? How much more can we go through before we call it quits?"
For almost every adorable animal pic we share (and we love to share them with y'all!) there's an experience like the one above that we've lived (and learned) through. And we're certainly not the only farmers to endure such hardships. But I notice that most of us are hesitant to share "the whole story" on a public platform… Why is that, I wonder? I guess we all want to project an idealized farming experience that is all success and beauty and no failure or loss. Well, I think I'm done with that. It's not real, folks. Don't worry-- the cute animal pics will continue, but occasionally expect us to shed light on the less-than-ideal aspects of this business, this lifestyle.
While we've had heaps of stress and anxiety and failure over the last year and a half… we keep going. We keep surviving because deep down we know that this work is worthy work… that it has meaning beyond our little family and extends to our community and our small chunk of Earth that God has entrusted us with improving. We do it because there is passion for it, even after all the hits.
Thank you, friends and family and customers, for listening and being on this journey with us, as long as it lasts."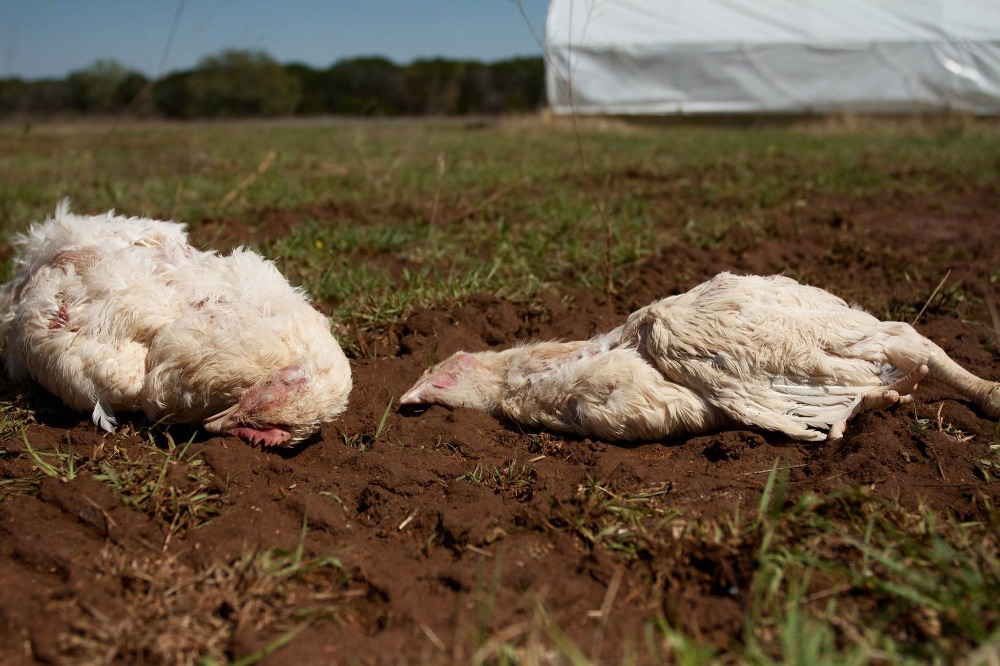 If there is one thing we've learned as we've visited the farm time and time again (we can't seem to stay away) it is that this work is beautiful and important but never easy. That for every beautiful picture there are three that would turn your stomach to see. Part of the reason we as a society ended up with factory farms is that we didn't want to know. We didn't want to know how hard it was, where the food came from, what happened when after hours of labor and feed, inexplicable things go wrong. So we let other people do it for us and we stopped asking questions.
Tandem Farm Co. is  doing our community a huge service-- one that is costly, difficult and almost extinct. There is a time to look and to see, to understand and to help. Now is that time.
Please help us support our dear friends during this time of crisis.
+ Read More
Update 2
Posted by Isaac Seeland
33 months ago
Share
Hi everyone, Esther here. I just had to emerge from the foxhole that is having a newborn (or something like that!) to say a resounding THANK YOU to each one of you who generously donated to this campaign. I look through the names and am--we are-- just blown away by the kindness and encouragement shown.

Know that you've directly had a hand in keeping the animals fed, supplies ordered and in generally "keeping the lights on" around here. We wish we could thank each one of you in person... You've literally helped this farm survive, and we are so very grateful!

From our family to yours,
the Bednars
... plus the chickens & pigs =D
+ Read More
Update 1
Posted by Isaac Seeland
34 months ago
Share
Thank you so very much to everyone who has contributed to this campaign. Your donations are a sweet and real provision to this family.

The Bednar's have their own update as well - born Thursday, March 24th at 1:00pm, Hazel McCay Bednar
made her way into her family's arms. She is an amazing addition to this family, and is also a reminder to us of the wonderful and demanding realities of caring for a newborn!! Please take a moment to share this link again so others can support Tandem Farm Co. recover their losses from the storm. Your support is deeply felt and so appreciated.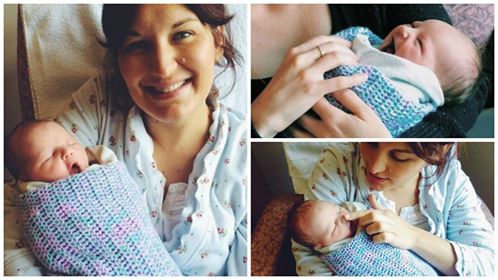 + Read More
Read a Previous Update
Be the first to leave a comment on this campaign.