61
3
Help Our Sweet Baby Aladdin Yang's Memorial Costs
$2,355
of $8,000 goal
Raised by
50
people in 2 months
PLEASE SHARE...
I am fundraising for my older sister Maider Vue as her little boy Aladdin Yang has passed Tuesday March 5th, 2019. He has fought for his life ever since he was born. We all loved him very much and we are glad that he is now free of pain and with God. We hope that you share this and help us with the body transportation, funeral, decor, food/catering, memorial and burial fees.
Aladdins story....
At 25 weeks my sister was admitted to the hospital because after seeing a specialist twice because her neural tube defect test came back abnormal and they saw that baby was not growing in the womb. She was admitted into the hospital on November 14th 2018 and only after 3 days while monitoring her baby they rushed her to have an emergency c section. 
Aladdin Yang was born only 14 ounces on November 17th 2018 in the early morning.  We were so happy when we were given the news that they were able to save baby Aladdin but that the road ahead would be a very long and stressful one.  
After a full evaluation we were told that his lungs were very sick. We had meetings weekly to discuss how sick his lungs were and that they did not think he would survive. We were called in many times because they didnt think he would make it. We would rush to his side as soon as we could every time and he would prove to us including the doctors that he was a fighter. We were by his side along the 3 months he was at childrens hospital in neenah until after finding out he had a fracture that he would be transported to milwaukee childrens hospital to be seen by more specialists because he may have a bone disease.
The doctors and specialists told us that Aladdins bones were very weak and they did not know if it was malnutrition or bone disease but that he is in a lot of pain. That with the lungs disease he would be in a great lot of pain and we should think about letting him go.  The future for Aladdin would be very different than a normal person. He may never walk, he may never breathe on his own and he may never be able to do what we all do such as eat and play.
After a dose of steroids which he was on for 10 days and ended on Saturday March 2nd his health started to slowly deteriorate and he had many episodes daily in which they would have to keep bagging him to bring his oxygen back up.
Aside from the lung disease and bone disease, he had so many other things going on such as swelling, kidney problems, hole in heart, scrotum hernia, blindness in both eyes and skeletal dysplasia.
We couldnt believe everything the doctors were telling us because we didnt want to believe that he was in that much pain. But after seeing him make crying faces, and having them bag him so many times to help him breathe, we as a team (doctors and family) ultimately made the decision to let him go. He is in a better place now and free of all the pain.
We ask that you share our story of Baby Aladdin and help give the best stone, funeral, food/catering, decor, memorial and burial service we can because we love him oh so dearly. His time on earth was very short but he will forever be in our hearts.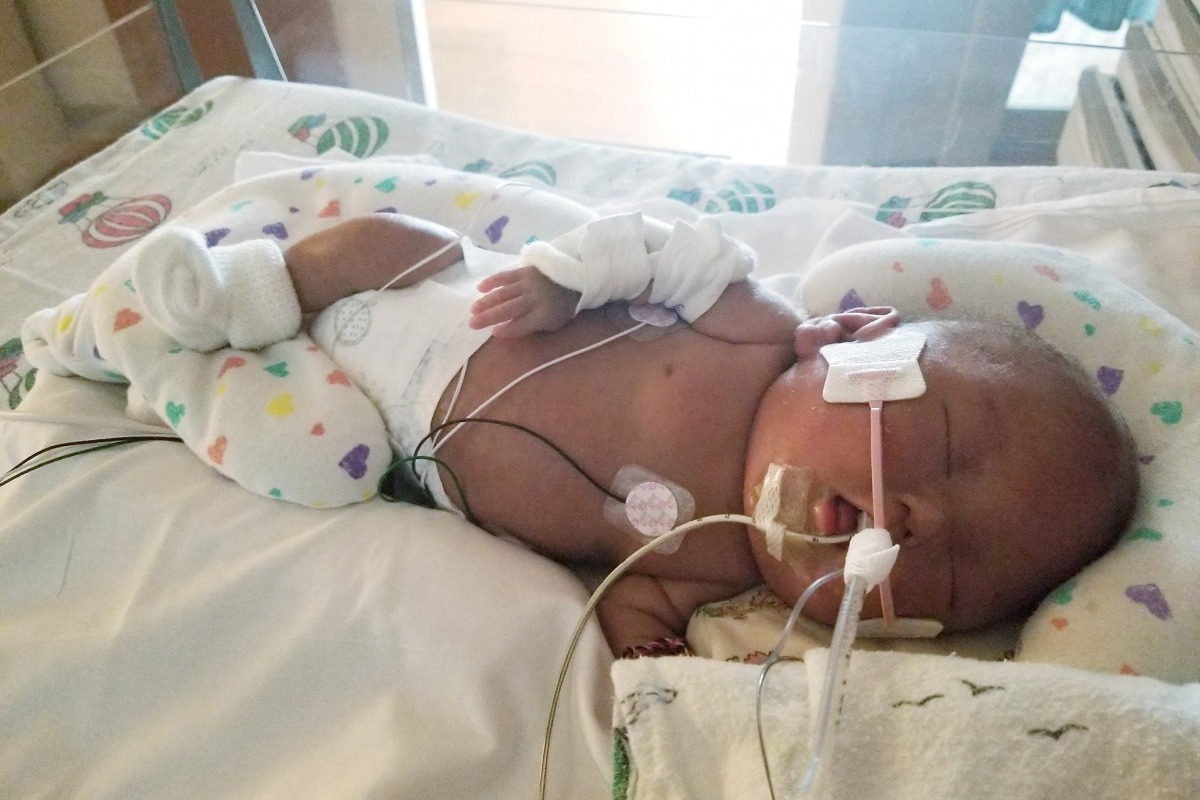 + Read More
Update 1
2 months ago
Share
Thank you to everyone who has donated so far. We hope you keep sharing so that we may reach our goal.

We held his funeral this past weekend and is now waiting on all the bills from the funeral home and cemetary.

We have not picked out a headstone yet but are hoping that with your help we can give him a small beautiful headstone that he deserves. Thank you!
+ Read More