412
18
Support Sam Romero
$35,010
of $1 goal
Raised by
398
people in 29 days
Saturday (3/23/19) evening, Sam competed in a professional mixed martial arts bout and lost a very close and hard fought decision. Although we did not agree with the decision- in typical Sam fashion, he took it with grace, class and positivity...Although sad, this is not the reason for the GoFundMe.... 
Approx 7am Monday (3/25/19) morning Sam was discovered by a bicycle  commuter in the Guadalupe River underneath the HWY 87 overpass just north of San Fernando— about a mile from his work and where he was last seen the night before.  His body was partially submerged in the river with indications pointing to him somehow falling 60 feet from the overpass. Doctors were surprised he was alive with such a low body temperature. In addition to the hypothermia, he was found with a collapsed lung, broken vertebrae, fractured elbow & pelvis, ruptured aorta, brain swelling, and various bruising & lacerations. He's been in a coma since yesterday and has begun several required surgery's today(Tuesday).
His proceeds from Saturday's bout were no longer on him, and all that was left was his ID and a couple other misc cards. We're all very thankful that he's as tough as he is and seems that he may pull through. That said, it won't be an easy road to recovery and this tragic event has everyone extremely heartbroken. 
Anyone who knows Sam, would attest to his kind character, positivity, and being just an overall very good human. He teaches children's martial arts and works security downtown as his primary forms of work outside of competition. We are hoping to raise enough to help Sam recoup what he lost and more importantly, help support him through what is going to be a long and difficult recovery process. He deserves to be on the good side of some luck. 
There's an active investigation happening and we hope to have clarity soon. Thanks for reading and PLEASE SHARE if you know Sam & love him like we all do.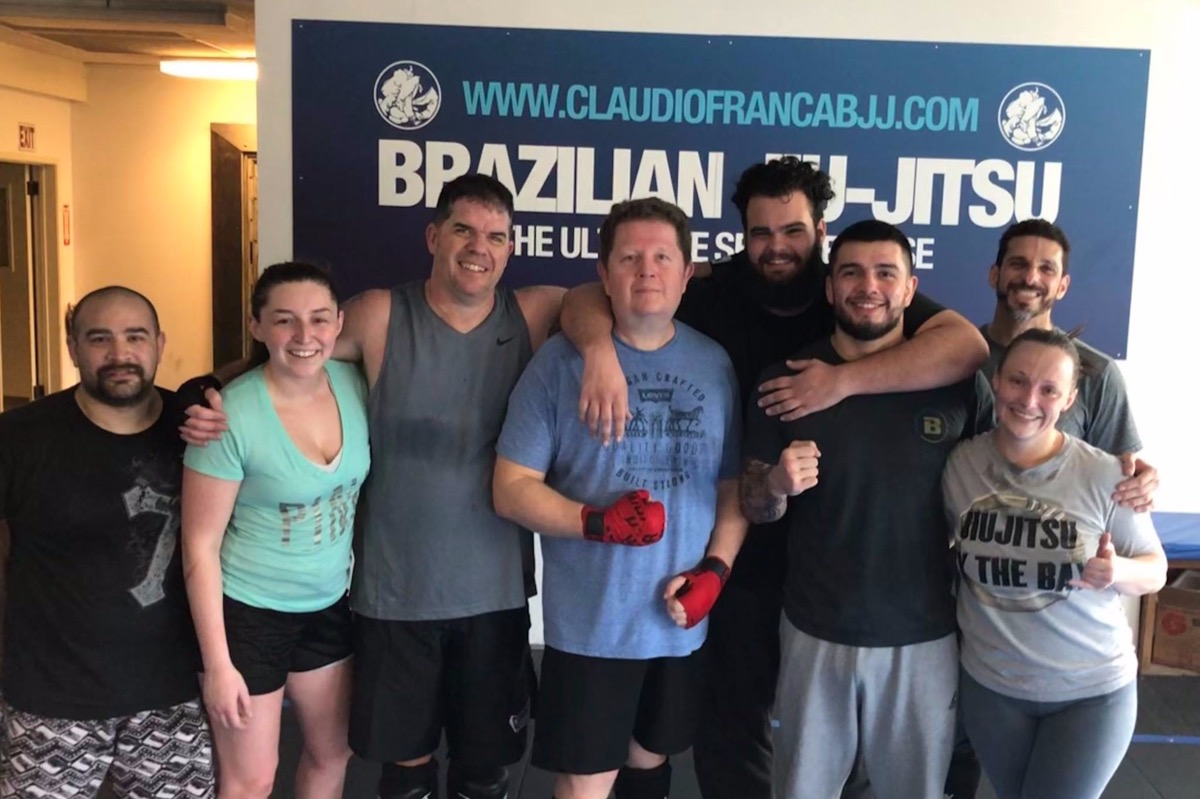 + Read More
Update 2
22 days ago
Share
Hi again. They were able to remove the tube from Sam's lung and today he moved hospitals and out of TICU. He's looking pretty good right?
+ Read More
Update 1
24 days ago
Share
Hey Everyone,

Sam, his family, and all of us are extremely overwhelmed with gratitude from the outpouring of support over the past week and deeply thank you all. Witnessing the unity in times like this, is truly moving.

I wanted to share a quick update on Sam's condition. The surgeries on his vertebrae (spinal fusion/metal rod), heart/aorta (stent), and pelvis, have all been successfully completed. He is still in the Trauma Intensive Care Unit and the primariy focus at this time is his lung/breathing. Once they can remove the tube from his lung, we hope he will be able to move into a normal room.

Sam is visually improving everyday, and in typical Sam fashion he is in good spirits (all things considered). However, he is being a bit negative towards his pudding only diet :)

As things progress with his other injuries and overall condition, we will do our best to update.

I've been told investigations have been handed over to CHP, and we are still seeking clarity on how and why this happened. That said, the most important thing now is focusing on Sam getting better and the support from all of you is certainly a driving force behind this.



note: Please keep in mind that details are coming second hand from Sam's close family(parents) or Sam himself. I am not interacting direct with doctors or law enforcement. We will do our best to provide as accurate details as possible and will also continue to edit and update details as they become more clear or evolve. Thank you all again.
+ Read More
Read a Previous Update