Stone Soup in NOLA 2016
$1,665
of $1,600 goal
Raised by
36
people in 35 months
In 2013, New Orleans based historian Sarah Borealis produced a documentary film about a Mexican culinary tradition called "Stone Soup." She invited the star of the film, Chef César Gachupin de Díos, to visit Louisiana and prepare stone soup for her local community to commemorate the film's US premiere. Since then, "The Path of Stone Soup" documentary has been screened at food and film festivals in more than 15 countries!
Sarah Borealis on Oaxaca's Stone Soup
Last year we raised enough funds from the NOLA community to bring Chef César and his son Victor to Vaughan's for a weeklong pop-up event. The culinary residency in Big Chris Songy's kitchen was an overwhelming success- and we sold out all four nights.
Party Central: Stone Soup at Vaughan's by the Advocate's Steven Forster
Now, one year later, Chris Songy and Cindy Wood have recently made the roadtrip of a lifetime: they drove from the 9th ward to Oaxaca, met with chef César, picked up several hundred pounds of sacred stones for making stone soup, and brought them back to Vaughan's Lounge. (I'm not kidding. This really happened.)
Soooo... we are inviting the Gachupin family back to host a second annual, weeklong pre-Hispanic pop up in the bar and with this campaign we are asking for your help to defray the travel and lodging expenses for bringing chef César, his son Victor, and his daughter Elisema back to New Orleans during the second week of November, 2016.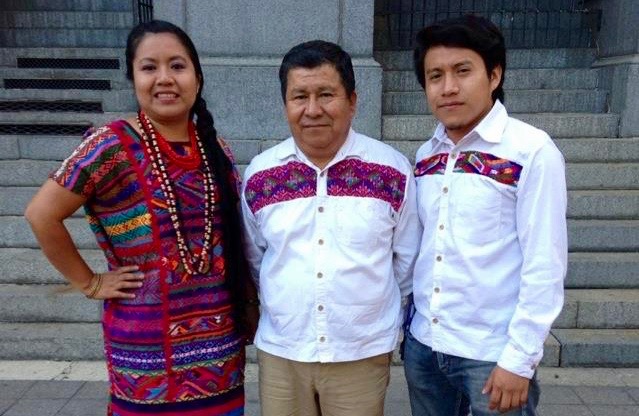 Elisema, César and Victor Gachupin in NOLA, 2013
With your generous participation, the Gachupines will once again join us in New Orleans for a special series of events to include screenings of our documentary film, cooking demonstrations, and of course, TASTINGS of their delicious and organic ritual recipe for traditional STONE SOUP!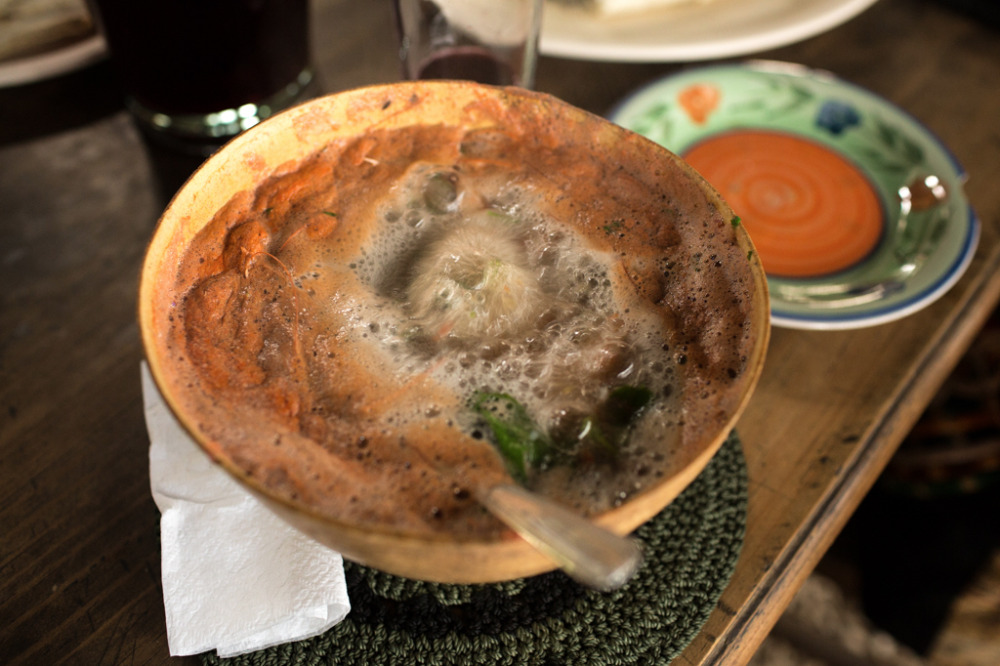 In order to keep things interesting, this year's event will include a pop-up boutique hosted by Chinantec designer Elisema Gachupin Velasco, who composed and performed the theme song for "The Path of Stone Soup."
Download the hauntingly beautiful track here:
https://www.amazon.com/Canto-Usila-Elisema-Gachupin-Velasco/dp/B01AVQUB88
Elisema will be bringing some classic textiles from Oaxaca as well as her newest creations for an exhibition at Vaughan's.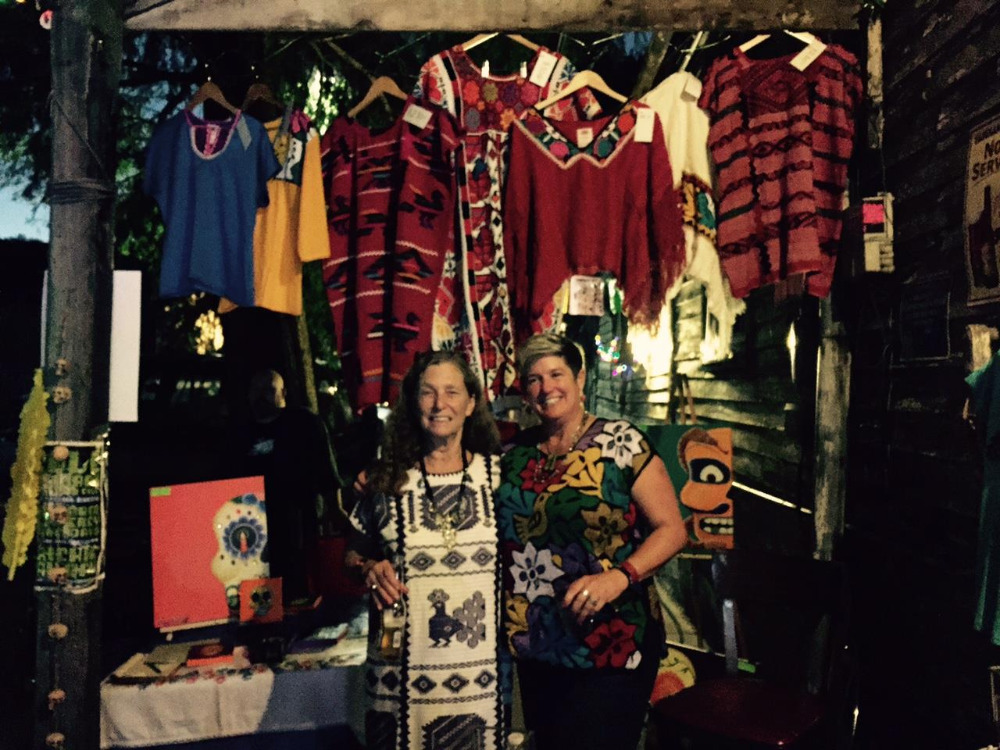 Cindy Wood and Cam Mangham at Stone Soup 2015
In addition, all donors to this campaign and ticketholders for our event will also have the privilege of seeing the New Orleans premiere of a short film about Elisema's work in fashion design.
Elisema with Producer Sarah Borealis in San Felipe Usila
READY FOR MORE???
To make things even more interesting, we are counting on the attendance of the film's co-producer, Mexican director and cinematographer Arturo Juárez Aguilar, who will be available for questions about about making the film.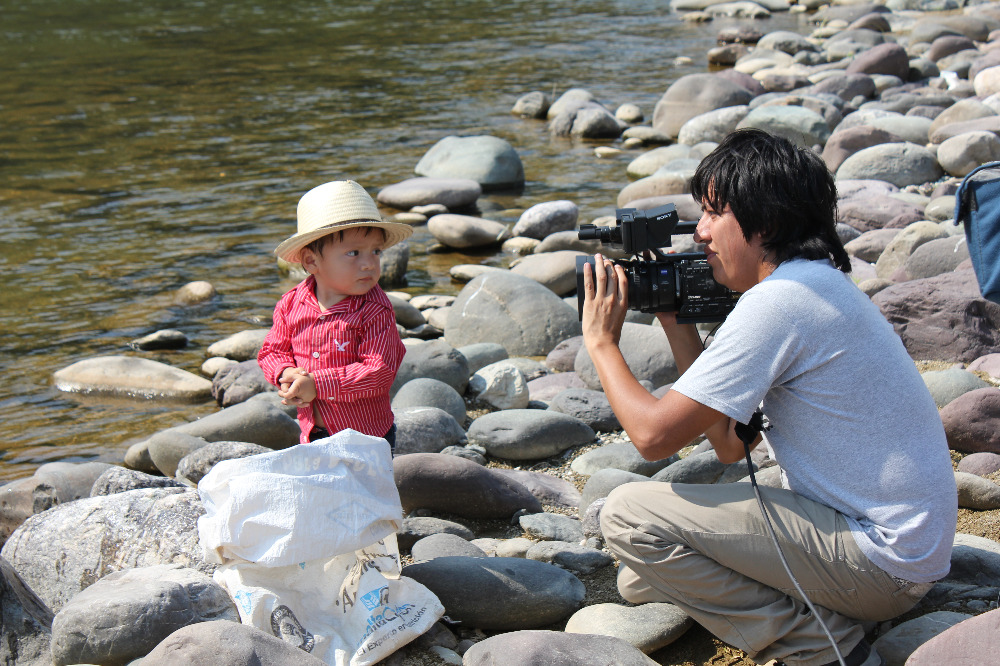 Arturo Aguilar filming "The Path of Stone Soup" in San Felipe Usila, Oaxaca , Mexico
In short, if you attended last year's event and enjoyed yourself, it is safe to say this year's Stone Soup Pop-Up will be bigger and better than ever. Tickets will go on sale to the general public starting in October, but this is your chance to become involved as a cultural producer by helping to sponsor the event!
In New Orleans we know the power of food and community- and bringing the Gachupin family back to Louisiana this fall will be a major homecoming event. With your generous support, César, Elisema, and Victor will spend the second week of November in residence at Vaughan's Lounge, where they will be hosted by the incomparable duo Cindy and Big Chris.
We hope that you will consider participating, and also share our campaign with your friends and family members interested in food, culture, and celebrating the beautiful rituals of everyday life! If you attended last year's pop-up, chancer are you can think of at least one person who would be thrilled by the experience...
To learn more about the Stone Soup project, click on the following links:
http://video.nationalgeographic.com/video/short-film-showcase/the-secret-ingredient-for-this-delicious-soup-rocks
http://theplate.nationalgeographic.com/2015/10/20/follow-the-path-of-the-real-stone-soup-to-remote-oaxaca/
http://www.neworleans.me/journal/detail/1041/Tracing-The-Path-of-Stone-Soupto-Vaughans
www.bandaanchaproductions.com
+ Read More