San Tan Valley Catholic Church
$1,400
of $1.2M goal
Raised by
9
people in 41 months
We need your help!  Our parish, with its 451 families, has outgrown the local public school facilities. Help us to raise another $1.2 million so we can complete our own building.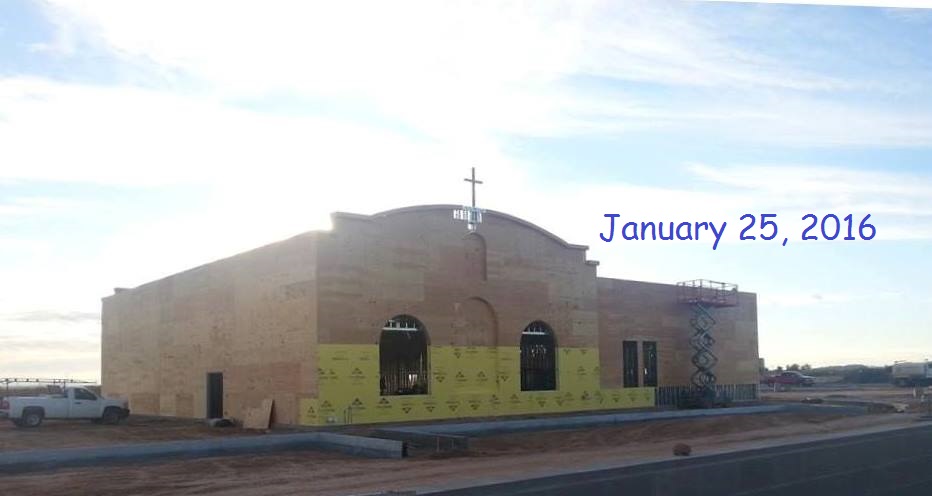 We are a Roman Catholic Parish, St. Michael the Archangel.  We are located in San Tan Valley, in the desert, between Phoenix and Tucson, Arizona.
W
e have been holding services in a local public school cafeteria for 9 years as the community around us has grown. We are the first and only Catholic Church in San Tan Valley, Arizona, but we are a hidden entity without a church building.
O
ur parish is a warm inviting community, with a vibrant Pastor, and while we know that a Mass celebrated anyplace is valid, our parish also knows the disadvantages of not having its own building.  We struggle to minister to our community as a whole.  We must beg space from distant Catholic Churches (15 to 60 miles away) for weddings and funerals.  An entire generation of our children does not know what an actual church is like to worship in, for they were baptized at Mass in a school cafeteria, and have taken all their sacraments there.  Each week our community unpacks everything we need for our Masses from storage boxes; setting up and taking down our entire parish each week.  We sit on hard school cafeteria benches for classes and Mass, and we kneel on the cement floor
—yet, our community is growing! 
We look forward to the day when we will be able to hold community events, like spaghetti dinners, potlucks, and farmer's markets, etc. on our property.  Today we have run out of room at the school and there is no other local meeting place big enough. Rental fees are extremely expensive, even for what we now have.  We must fund and build our first parish building!
To that end, we have pledges of $1.2 million-- half of what will be needed to finish our first building.
 So if you've ever wanted to help build a Catholic parish from the ground up, come join us in our pioneering efforts to fund the first church building for a desert community of 120,000.  With a donation you would be able to achieve the spiritual Blessings and Graces of helping to found a brand new Catholic Church.
Visit us on our WEBSITE,
www.stmichaels77.org
or follow us on
FaceBook
+ Read More
Be the first to leave a comment on this campaign.