Skallywaggle Tails Children's Show
$650
of $50,000 goal
Raised by
3
people in 10 months
Hi, I'm Holly and my mission is to engage children in the interactive world of music. My hope is to inspire children to love music! Imagine an adventure that immerses children in a musical world of fantasy, fun, and learning.  The musical adventures of The Skallywaggle Tails combines live performances, interactive books, songs, and videos to inspire children. 
There is a great opportunity to bring the next generation into a positive edutainment arena.  In this
NEW Live show the Skallywaggle Tails interact
with the kids through music, dance, and the iPad, iPhone and smart phones!  Yes, this is the new age of technology and we have incorporated it into the show in both a positive and educational (but they won't know it!) way.  The goal is to engage each child's brain, body, heart, and soul.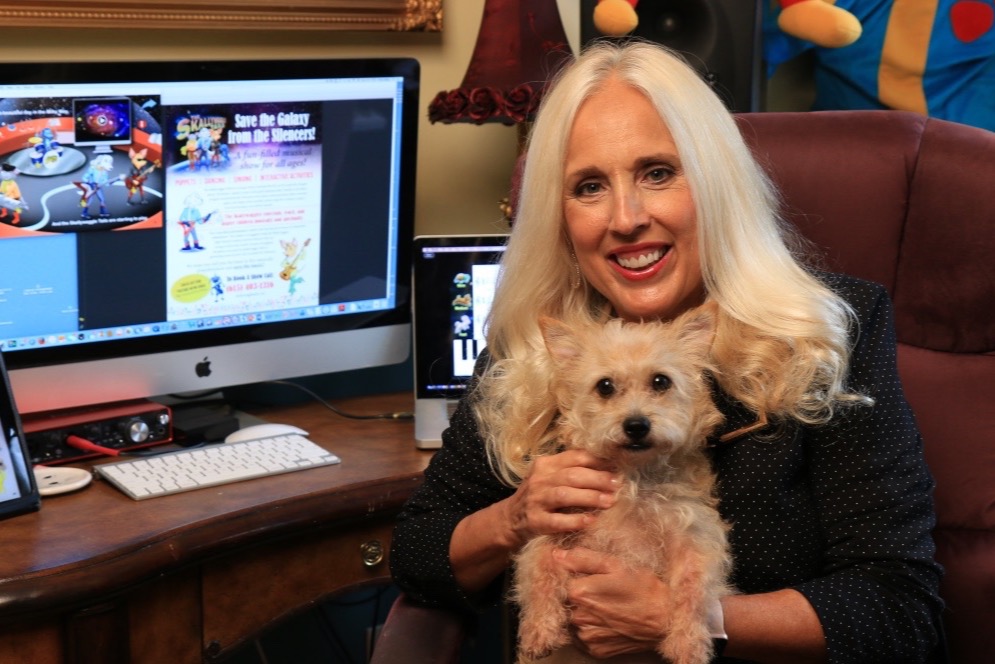 Check out this video...
https://www.youtube.com/watch?time_continue=11&v=GtVAUYWHZAw
I'm looking for partners who support the vision of bringing The Skallywaggle Tails to life in a musical edutainment live show with dancing, singing, puppets, and interactive activities! It takes a village! The plan is to start with performances in the Nashville area, and communities that are drivable, then to take the show on the national road.  The show is expensive to produce and market.  In addition, the plan is to print hardback books (several interactive books are already on iBooks and Amazon) and produce music CDs and DVDs.
Join the band with this musically propelled show and save the music!
www.skallywaggletails.com
THE PROJECT
The Skallywaggle Tails are a unique band of animals that live on the musically charged planet, Harmonia. Captain Cruiser is the guitar playing leader, Natasha is the feline navigator and keyboardist, Precious is the canine communications officer and bass player, and Vargot is the scientific robotic dog who is always trying to fit in by inventing a new tail for himself.
This is fun-filled entertainment coupled with learning about music, it's interactive edutainment. The audience is engaged to help the Skallywaggles fight Admiral Andrack and the Silencers who are trying to silence the sounds of music throughout the galaxy and assist the Skallywaggle Tails in generating musical power that can defeat the Silencers!
Check out this fun "Wag Your Tail" song video...
https://www.youtube.com/watch?time_continue=16&v=zoV4ty4cnpY
Currently the Skallywaggle Tails brand provides musical edutainment via stories delivered on the iPhone, iPad, ebooks on Amazon, hardback books, and music available for download.  I have enlisted a team of professionals and have cast a Live Musical Show and hope to start presenting it in November.
I noticed when I was testing the interactive books in some more remote communities and inner city schools that they didn't have anything on the iPads and in some cases I needed to bring in iPads as they didn't have any technology.  I'd like to make sure that all kids have access to really great interactive musical experiences.
MUSIC IS BEING STOLEN!
As we see music being taken out of schools there is a greater need to provide this exposure and education.  Massive statistics overwhelmingly demonstrate that the study and playing of music develops the intelligence and spirit in all of its facets, emotional, social, computational, etc. The human evidence is striking.  Studies* show an increase in the development of neurotransmitters when children are involved with learning music.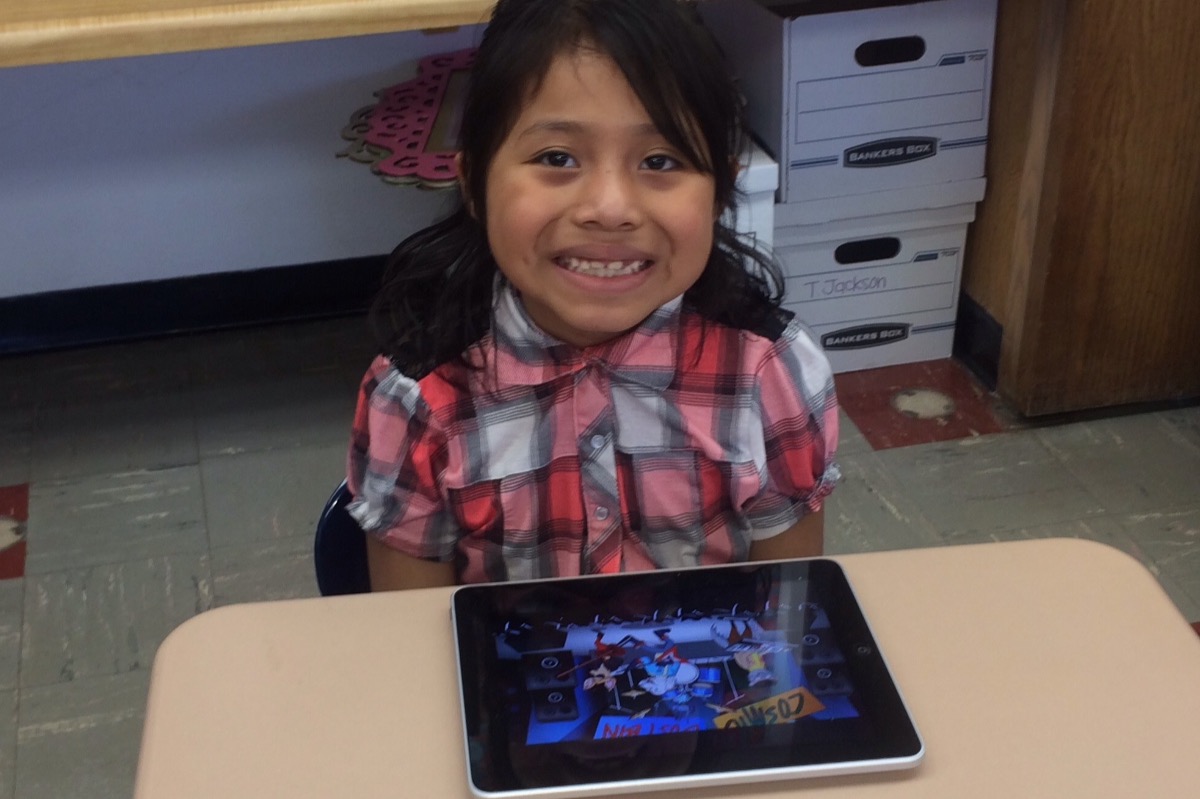 Math and reading scores are also higher with children who learn music.  There is definitely a correlation between studying music and doing better in other subjects.  Studies** also show the positive emotional and social benefits of being involved with music, singing, playing, dancing and participating in organized groups that do music together. (see studies)
That's EDUTAINMENT!
Good edutainment is designed to inform and teach as well as to amuse. Mixing a generous portion of education with entertainment engages kids and makes learning lots of fun! It's a great recipe to keep kids involved in fun-filled pleasure while retaining more of the knowledge they are consuming. We can do this! We can inspire our global kids to love learning by combining traditional educational styles and edutainment. What does that produce? The love of learning!
We live in a world full of technology and kids have all kinds of technological gadgets and tools; iPhones, iPads, gaming apps; and electronic toys of all kinds and genres. Why not use them to teach and entertain too! This is what I do and what I want to give to the incredible children of this age.
FUNDING
So far the project has been self-funded. The development of artwork, the interactive books design & programming, the composition and production of songs & videos, the website development, etc. But now we need money to do the interactive Live Show.  Kids deserve the chance to see, hear, touch and feel the musical and spiritual nature of this project.  So far they love the characters, the music and the interactivity.  I have tested the interactive books in four states throughout the USA and the response was stellar from both the kids and their parents and teachers.
We have been casting the show with gifted professional performers from the Nashville area. We hope to start rehearsals in October. It is exciting! 
WHEN YOU HELP
We will be so appreciative of any help you can provide! All contributors and sponsors of The Skallywaggle Tails through our Go Fund Me campaign will receive downloads of music and interactive books in addition they will receive VIP treatment at the show.  That VIP treatment will include VIP seating and a VIP after party where The Skallywaggle Tails will sign autographs of CDs and pose for pictures, etc. 
BIO
Holly Heise is an Award-winning composer and interactive multimedia designer. She has an inter-disciplinarian Masters degree in Music and Computers from the University of Illinois and studied under one of the pioneers and leaders of modern music education; she also has a BA in Music Education attending Augsburg and Belmont Colleges. Holly's multi-functional education led her to designing interactive multimedia and authoring software for AT&T Bell Labs and interfaces/software at IBM. Since high school, she has taught music to many children, directed numerous plays and music programs, and composed and written songs. She is a beloved music educator in her community and has found much personal joy and pleasure in teaching vocal technique, piano and general music education to all ages. Holly is a recipient of the prestigious Pixie Award and has also received awards for her film and TV music with three Emmy nominations and a Gold Addy.
+ Read More