Stephen Jackson's Cancer Fund
$9,246
of $12,000 goal
Raised by
85
people in 44 months
We need your help! To be honest, it is really hard to ask others for help because we know how hard life can be just getting by when things are going OK. In this case, we are asking for your help in order to help Stephen Jackson battle cancer (Squamous Cell Carcinoma) without going the conventional route of Surgery, Chemo or Radiation therapy.
Stephen has chosen to move forward using holistic methods which consists of a raw food diet, the Budwig Protocol, Amygdalin, the Vernon Johnson Protocol, and a wide range of vitamin and mineral supplements.
Stephen was diagnosed with level 2, Metastatic Squamous Cell Carcinoma, which has metastasized from a tumor in the tonsil to the submandibular lymph node in the neck. This is a life threatening condition because of the location. Chemo or Radiation will only result in a major deformation in this area.
Together, as a family, we've decided to try and fight this cancer naturally using the tools the good lord above has provided for us, in the form of fruits, vegetables, nuts, and many plant based NATURAL supplements.
Insurance companies do not pay for natural therapies, and specific types of blood work that need to be completed on a regular basis on order to determine if these therapies are actually working.
PET scans and CT scans will also need to be done over 2 month PERIODS, or so, to track progress as well. These costs over the course of time do add up.
We are not looking for any one person to contribute, however we are asking that you do what is most comfortable for you. We ask for prayers, donations, or both, in order to insure we can meet these treatment schedules, as well as obtaining the vitamins and supplements needed on an ongoing basis.
The Jackson family would like to thank you all in advance, and especially to those who have donated, sent prayers, or have spoken to Stephen directly.
Jacksons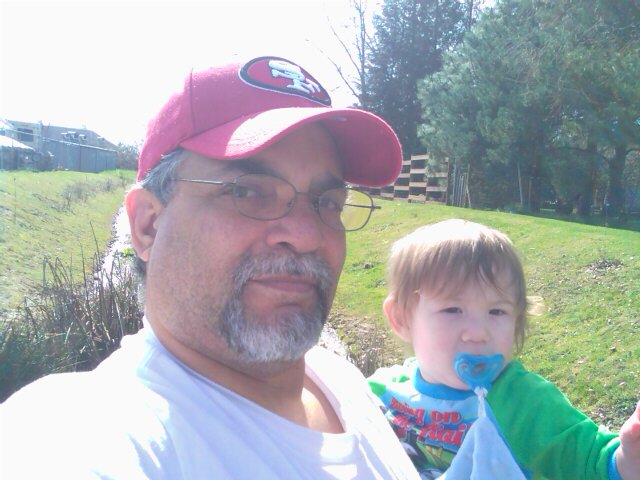 + Read More