Sharespark Digital Literacy for All
$2,581
of $20,000 goal
Raised by
26
people in 35 months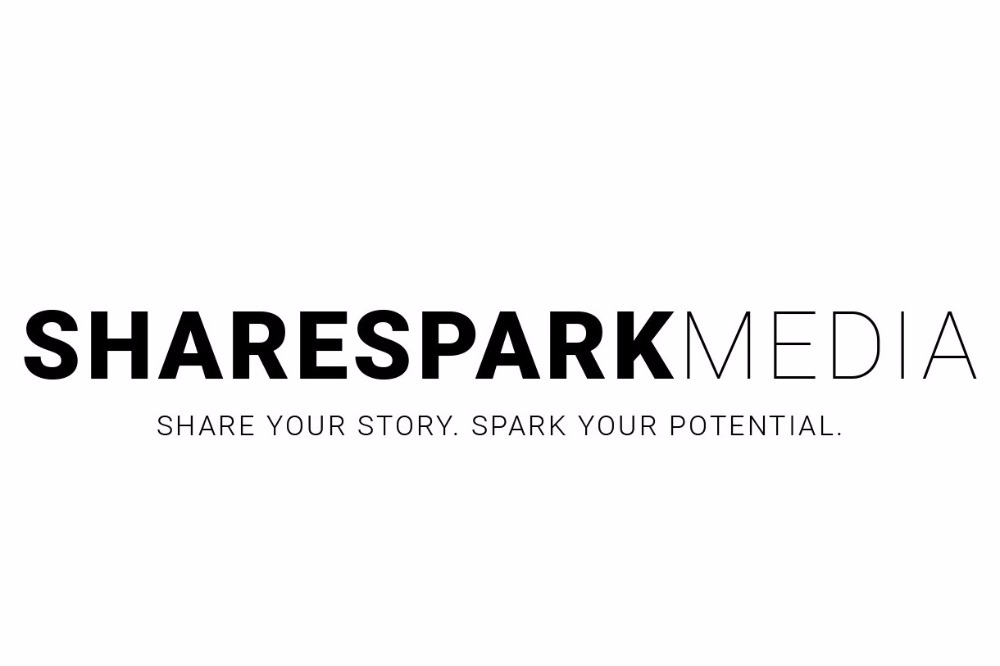 The internet and digital media have completely changed the way we live and do business... 
But are you using the power of digital media to achieve meaningful goals in your life right now? 
Digital Divide: 
We are witnessing a significant time in human history where a generation that lived without the internet co-exists with another generation that consumes media every single day.

Digital Gap: 
The gap is no longer between who has access to the internet and who does not. Instead, the gap lies between content consumers and content creators - those who understand how to interpret media and those who do not.
SHARESPARK
 is an online movement empowering people to utilize digital media to achieve meaningful goals. It is the force that will push consumers of digital content to become creators and masters of media. It is the shift to help you emerge alongside the evolution of communication technology and succeed in an ever digitally connected world.
EDUCATION:
Through a website, YouTube videos, social media channels, and a newsletter, Sharespark will educate people about effectively utilizing digital media to communicate, connect, and collaborate with a target audience.
Topics will include: digital and media literacy, online reputation, technology, personal branding, communication, and storytelling.


Content will benefit a broad demographic - 
anyone who recognizes the potential of digital media as a valuable resource for accomplishing something
.
Examples include:
-Applying for a job or internship
-Showcasing a talent
-Fundraising for a cause
-Discovering and pursuing a passion
-Learning a new skill
-Promoting your business
-Starting a new business
-Connecting with a community of like-minded people
EMPOWERMENT:
However, the real movement happens on
#MAKEITMONDAY
when users are encouraged to become content creators. Creating and producing media is the most effective way to understand the concepts surrounding digital communication. Every Monday, Sharespark will host a community challenge to create a media piece on a particular topic so that content is positive, meaningful, and productive. Upload it, share it, and use the hashtag for a chance to be featured. You might also win a prize!
What do I need?
In order to spark a movement, there needs to be followers.
Your donation is buy-in to this idea that digital literacy should be a core competency of active citizenship in the 21st century.
Any amount will help!
Also, if you decide to donate, here is my current wish list:
-Microphone
-Video Camera
-Laptop
-Video editing software
-Lighting
-Tripod
-Memory cards
-External hard drives 
-Business fees ($800 for LLC!)
-Office space
-Graphic designer
-Website designer
A hefty list, BUT know this:
the movement has been sparked
! Here is a video that's already been uploaded.
Sharespark is already in existence and content is being uploaded every day. This summer also presents a tremendous opportunity for students to join the movement since they will likely be online more often.
How are you going to make money?
Website ads, YouTube ads, sponsorships, affiliate marketing, native advertising, and merchandise.
About the Founder, Heather Ramirez
Hi, I'm Heather! When I first set out to start my own business, I had planned to be a consultant/freelancer helping small businesses & nonprofits manage their social media marketing. However, as I learned more about digital strategies and media trends, I began to wonder why a lot of this information wasn't common knowledge. Why is this information only accessible to businesses and social media marketers? Large companies are driving how we use social media to live and do business because they have the luxury of risk (due to budgets, departments, reach, and brand awareness) in this new frontier of digital media. For most people, they remain consumers -
you are a metric
in the success or failure of companies' creative marketing efforts.
But YOU can start using digital media to achieve YOUR personal and professional goals right now by using the technology that exists today!This is where Sharespark comes in.
I thought about hosting classes or doing some kind of formal training but digital literacy is something that many people do not realize they need. To make a large impact like other media companies,
Sharespark needs to have an active presence online where you already are - in your inboxes, in your news feeds, and on your phones. 
Sharing stories is one of the mantras of Sharespark because everyone has a story to share. The founding of Sharespark is my story. 
Follow my journey here
 and watch my first video!
I'll leave you with this.
By 2026, no one entering the workforce will have lived in a world without Facebook.
In order to prepare the next generation of leaders, innovators, entrepreneurs, and workforce, our youth need to learn how to utilize, create, and interpret media to achieve meaningful goals. 
Visit the website:
www.sharesparkmedia.com
Sign Up for the Sharespark Newsletter:
http://goo.gl/MtqhFY
Follow Sharespark @sharesparkmedia
www.youtube.com/sharesparkmedia
www.twitter.com/sharesparkmedia
www.instagram.com/sharesparkmedia
www.facebook.com/sharesparkmedia
www.linkedin.com/company/sharespark-media
Sharespark is on Snapchat too! :)
SHARESPARK.SHARE YOUR STORY. SPARK YOUR POTENTIAL.


+ Read More