Senior's Santa Xmas Stockings/Hampers
$1,680
of $5,000 goal
Raised by
23
people in 29 months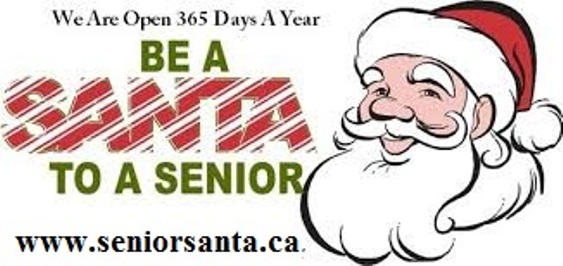 WE WILL BE RUNNING THIS CAMPAIGN ALL YEAR ROUND.......
Senior Santa Christmas Hamper & Stocking Program, was founded  in 2010, we continue to remind all nursing home, meals on wheels, assisted living seniors, shut-ins etc that their community has not forgotten them and as long as the program keeps growing and the very giving citizens continue to donate, no senior will ever be forgotten and soon they will all believe YES there is a Santa and he cares!!!.
Here at the Senior Santa Christmas Hampers & Stockings Christmas is never over it is always just beginning and our efforts have always just begun. Our site and goals remain the same all year every year..... supporting and giving back to our seniors!!!!.  No senior forgotten or left out
We are ready to kick off this year's drive season 8. As soon as one holiday season ends onto the next years holiday season, poor Santa never seems to get a vacation but he never complains.SO bring on Christmas............. 
The over all mission has never changed here The Senior's  Santa Christmas Hamper & Stocking Program is to make sure no senior(s) in our local long care term facilities/homes/centers/senior services, shut-ins etc are
NOT
forgotten or alone during the holidays. We want them to believe, we want them to be remembered, we want them cared for, loved and thought of, we want them to know they do have family and to let each and everyone of them know they have been good girls and boys and "YES" there is a Santa Claus.
Our program tries to make sure each and every one of our seniors has a very special Merry Christmas. In 2014 we also expanded the program to include what we are calling "Adopt a Senior" allowing us to reach the seniors within our community that are home bound and only having a PSW (Personal Support Workers) supporting their efforts to remaining independent in their own homes. 
Imagine being a senior in today's world, who only has the government pension and old age security as income and as a result, ends up in whatever nursing home they can afford. Most nursing homes try their very best to take care of the residents that live there but due to budget constraints sometimes only the basic necessities are taken care of. But what about those seniors that's have no families and have stopped believing in Santa…..
In all our previous years of the program the responses and photos from the centers/facilities/seniors  involved each year are heartwarming and sad all at the same time. We made a promise that 1st year and we continue to work and push to make sure that promise is honored year after year.
We will remember our seniors, we WILL NOT FORGET any of them after all we will all be there someday or we know a senior already and we know some of the stories.
This is why this program is needed and exist today. Please give even if it is $1.00  it is $1.00 more than we had and 1 more senior guaranteed to receive. Everyone deserves a bit of Santa Magic at Christmastime especially but more importantly the seniors. When Santa visits with their hampers full of goodies with their name on it, they know that someone somewhere has taken the time to perhaps knit them some socks, a shawl or blanket or someone else made a trip to one of the local Dollar stores to purchase some large print word searches just for them and they got some body lotion to soften their skin. they received fresh new Christmas PJ's or diabetic socks, one may have gotten that stuffed animal they just had to have and finially have a friend, perhaps it was a ball cap from a favorite sports team or a gift card to go on an outting to Tim Horton's maybe they finially got that back scratcher they asked Santa for yearsssssss ago, oh heck maybe they got a stocking or 2
full of candy and chocolate ,
BUT just think of the love, happiness and the joy
 each time that senior uses, feels, sees, touches or smells that gift item, they are reminded that they mattered "Santa Remembered ME" Everyone deserves a bit of Santa Magic at Christmas time but more importantly that Santa visited each and everyone of them with their special gifts right from their wish list, now thats what we call  "Santa Magic on Christmas Day".
Our program numbers continue to grow each year and we seem to receive more and more request from centers/homes/facilities/senior services etc to get on-board. No one is EVER refused. In our first year 2010 of operation we had 2 local facilities and in the following seasons we have grew in leaps and bounds to 5 centers/homes/facilities/senior services etc and growing every passing year with approximately 400+ seniors throughout  including the seniors in the adopt a senior portion of the program.
There is
NO
 charge
EVER
 to any centers/facilities/home or senior(s) involved in the program all that is requested of them is to make sure they are delivered on Xmas morning,  we provide for free all the donations received or we purchased everything from,  the bags, the tags, bows, wrapping paper, tape, special request items big or small  all the gift goodies needed to fill the hampers ,then we deliver them in time for Santa's arrivial to the centers/locations where the trusted staff/administration go through the items mking sure they are personalizes,  tagged and wrapped to each indidivdual  to make sure each and everyone gets something that they can have or they know that is needed, wanted or hoped for as they know each senior better than we do. NO SENIOR IS LEFT OUT......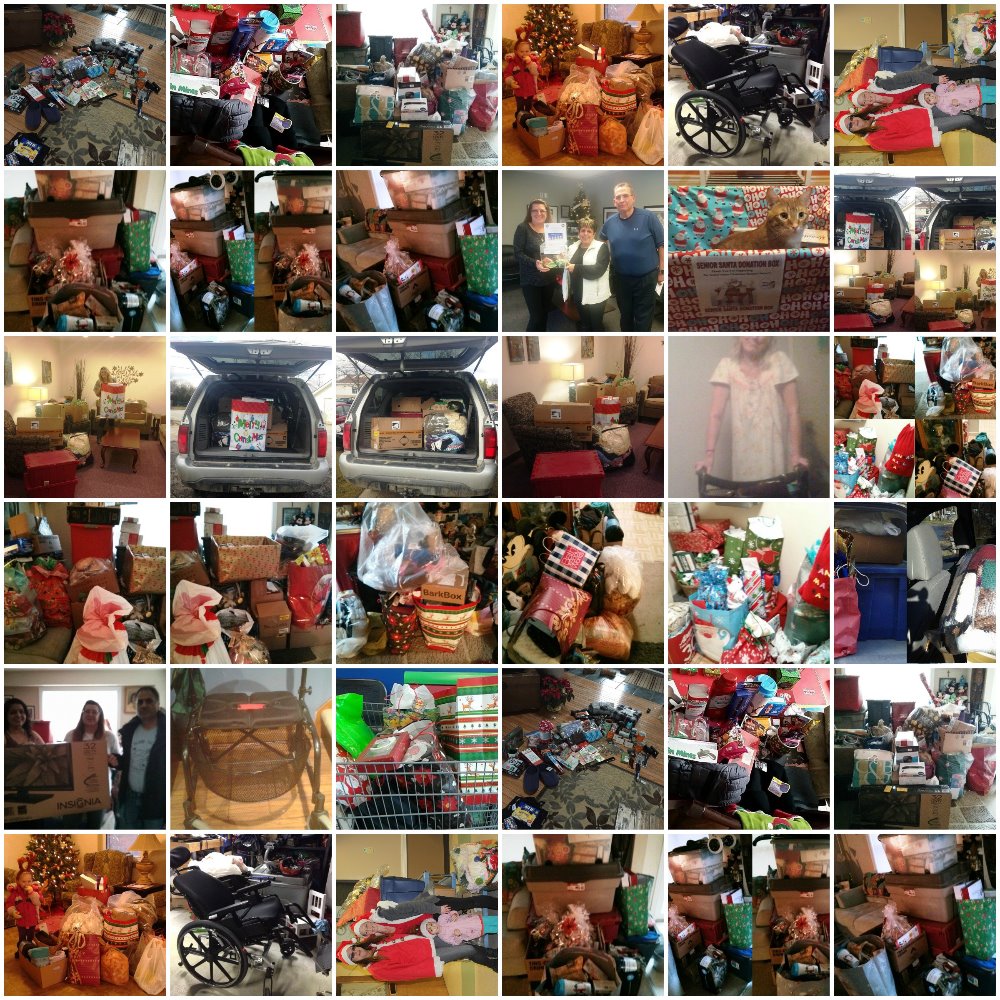 The program and our website is run by myself, my family, our dedicated yearly sponsors and a few very dedicated Christmas elves. I always say this is not my charity I only founded and created it,  this is  a community charity without the support of individuals and businesses donating there would be no program.
I CAN NOT DO IT ALONE IT TAKES A VILLAGE 
We completely rely on donations and run 364 days a year in order to provide the seniors with the little extra in life they deserve, we are a small community and the support each and every year is amazing but we need to spread the word and get us out there with my heart and soul I believe in keeping this program going, our seniors are worth it!!!!
The goal for our program is simple: To collect enough new unused items yearly targeted especially for
seniors especially the ones left alone or forgotten and put together special gift hampers & Stuffed stockings just for them:
Currently we provide to 7 centers/homes/facilities/ plus over 600+ in senior services and shut-ins  again our program this year has hundreds of seniors in need of  that Christmas Magic
This program and our website is and was founded not only to bring awareness to a silent cause but for seniors to show them Santa has not forgotten them and yes "BELIEVE" there is a Santa you just got to believe!.
Please
Help
 us and our program, help us show them
SANTA
 does care, he does love them and that they are good boys and girls this year. All funds100% will be used to purchase needed items for the basket/boxes/stockings, goodies,treats whatever is needed to make it happen. Lets us shop for you, Make your secure donation TODAY!!!!
.Any donations that we  receive that  can not be used by any of the seniors hampers for medical, emotional or safety reason we in turn donated those items to: 
Family Transition Place-Orangeville
Choices Youth Shelter-Orangeville
Orangeville & Shelburne Food Banks
Local Churches for their Xmas Baskets
Nothing is thrown away we spread the magic throughout  
Any assistance that you or your business could provide to us to help give the seniors a Christmas,is greatly and truly appreciated.  Thank you for considering our program and thank you for your support.
Should you have any questions or concerns please feel free to contact me directly below via a call or email me, also please feel free to visit our website for more indepth information on the program.
Thank you one and all "MERRY CHRISTMAS"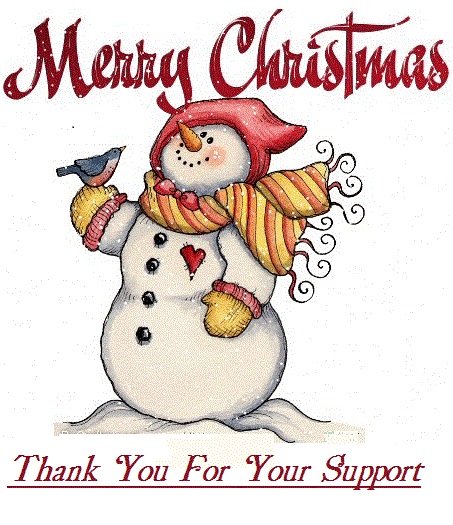 Tracy Haworth-Founder Senior's Santa Christmas Hampers-Dufferin County 158 Parkview Drive Orangeville, Ontario 519-341-4581 Email- santa@seniorsanta.ca  Website- www.seniorsanta.ca FaceB http://www.facebook.com/SeniorsSantaPage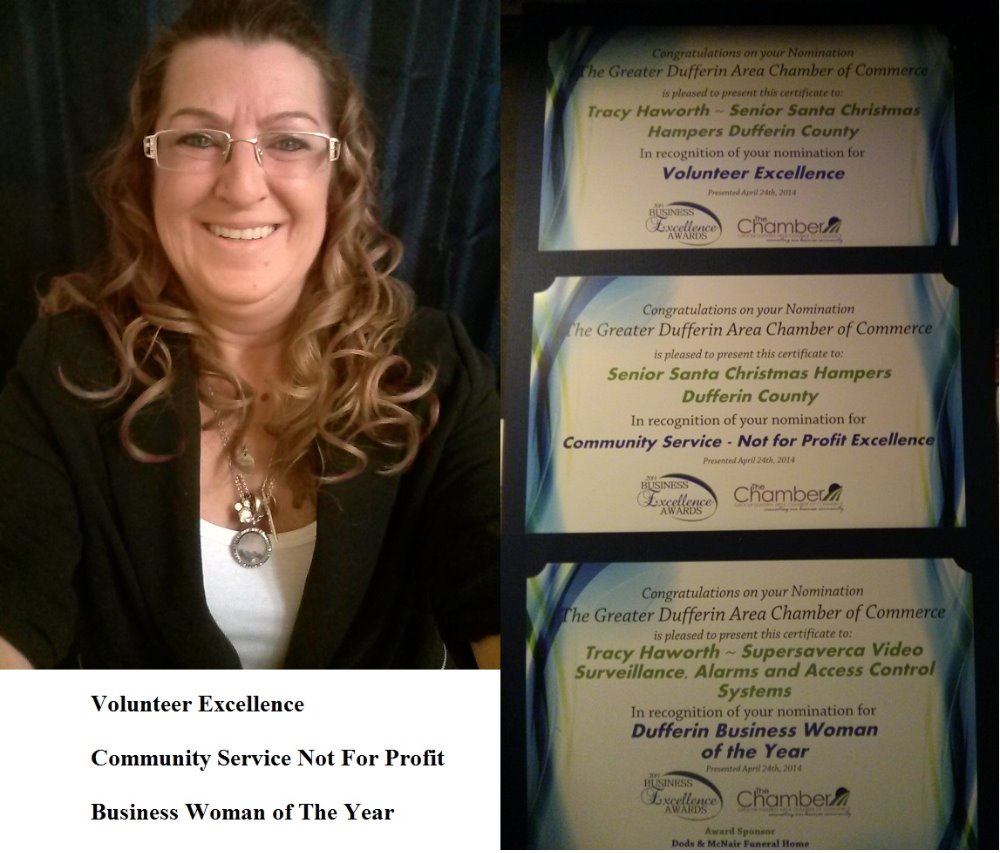 + Read More
Be the first to leave a comment on this campaign.