Send Taylor & Ana to Haiti!
$2,570
of $3,000 goal
Raised by
64
people in 47 months
Hi friends! We are so overwhelmed with joy and thanksgiving to write to you right now in regards to an incredible opportunity we have been given.
Last February, we (Taylor and Ana) met through a ministry on the Texas A&M campus called Impact which pours into the freshman class through a 4 day conference and then 4 month follow-up process. Through this ministry and serving the class of 2018, we learned of each other's desires to invest in the nations. God has been more than faithful with His perfect timing and purpose allowing us to find ourselves now called toward a particular mission. After a lot of prayerful consideration, we've decided to move forward with this call to serve by participating in a short term mission trip to Haiti this December.
Most of you are aware of the detriment that Hurricane Katrina had on this country in 2005 and although immediate relief was great, the help subsided after 2007. Today, Haiti is the poorest country in the Western Hemisphere and the 4th poorest in the world. With an 80% unemployment rate, most of the people live on $2 a day. Even worse, 58% are without water and many don't see a meal for days, even pregnant women.
The mission is through Live Beyond (Livebeyond.org). Beginning as a response to the hurricane in 2005, Live Beyond is a Christ-centered 501 (c) (3) charitable organization that daily strives to live beyond ourselves, our culture, our borders, and this life, so that others can live beyond disease, hunger, poverty and despair. To achieve this, Live Beyond ministers to the oppressed, serves the medically vulnerable, shows love to neglected children, and encourages and enables self-sufficiency by teaching the Haitians entrepreneurship, agriculture techniques, as well as modern day engineering and architecture for more sturdy buildings.
Matthew 9:35-38 says, "Jesus went through all the towns and villages, teaching in their synagogues, proclaiming the good news of the kingdom and healing every disease and sickness. When he saw the crowds, he had compassion on them, because they were harassed and helpless, like sheep without a shepherd. Then he said to his disciples, 'The harvest is plentiful but the workers are few. Ask the Lord of the harvest, therefore, to send out workers into his harvest field'."
God has given us a marvelous gift through the sacrifice of his son on the cross! By his blood we have freedom, joy, the redemption of sins, and an opportunity, if we choose to accept it, to spend eternity with God in heaven forever! Wow, God! And until the first day of the rest of eternity we pray with all of our hearts that we will live in true thankfulness of this gift by striving to honor, glorify, and love Him in and through everything we do. And to love Him we will love his people. Our vision for this season of our lives is that Christ's name will be made RENOWN! That His name will be the highest of every name and that at the sound of his name every knee will bow. More than anything we want the people of Haiti to know Christ a little bit more through us loving like Jesus does. We pray that through our service they may experience the compassion of Christ and encounter the love of God, fully bearing the weight of his sacrifice and the amount of love he has for his people: rich or poor, healthy or sick.
Going as a volunteer for Live Beyond, we are raising the means to get ourselves to Haiti. By December 1st we must raise and send in the final payment which is approximately $3,000 for both of us including fees, travel and vaccinations. Some of you may be in a position to financially support us, which we would be forever grateful for. No amount is too small and we will be so appreciative of anything you are willing and called to give. However, we primarily need and are asking for your prayers. Please pray for God to continue to work in our hearts and minds as He daily prepares us for this journey. Specifically: steadfastness, joy, humility, and safety. If any money is left over it will go directly to the non-profit and their Maternal Health Clinic which has provided vitamins and pre-natal care to over 200 mothers in the Thomazeau area and has decreased the pre-natal motality rate by 2/3 since the clinic has been open. Praise God!
We humbly ask, along with your prayers, if you would please consider financial support. You can donate online through this website:
www.gofundme.com/sendtaylorandana
. Or send your gift payable to us directly at: Taylor Tarbox 509 Dexter Drive College Station, Texas 77840; Ana Gutierrez 410 Ash Street College Station, Texas 77840. For every donation of $20 or more, we will give you a t-shirt designed by the wonderful Josh McKenna! (Just make sure to post your size in the comments box, and we will contact you to get that to you!).
We are, again, SO excited for this time to be able to trust the Lord and His plan for this trip and the time leading up to it. We look forward to learning and growing in ways only the Lord can explain, and sharing stories of God's faithfulness and the incredible ways we are expecting Him to move in Haiti come January! Thank you all for taking time to read this and for considering its support.
Joyfully His,
Taylor Tarbox & Ana Gutierrez
+ Read More
Update 2
47 months ago
Share
Hey guys!! Just a reminder that even though $20 will get you a shirt, ABSOLUTELY NO AMOUNT IT TOO SMALL. If all of you gave $1 the trip would be MORE than paid for, for Ana AND myself. Wow. The power of community. So seriously, don't ever once think that your prayers or donations could be too small! After all, Jesus did quite a lot with just a few loaves and fish. Why would he also not bless and multiply a few dollars? Y'all are wonderful. I hope you're having great weeks!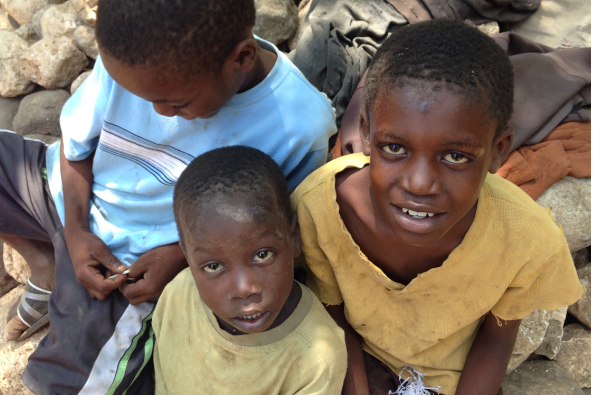 + Read More
Update 1
47 months ago
Share
Hi friends! Thank you SO much to those of you who have bought tshirts and donated above and beyond the amouny suggested. We cannot begin to thank you enough for that! With your help in this past week, we have made it 1/3 to our goal!! Wow, God! Keep buying shirts and spreading the word! Christmas is coming up, what better way to connect the roomies than to all have matching tshirts that helped the Gospel get shared! COOL! But regardless of that, no amount is too small. $1 is not too little. If anything, please continue to keep us in your prayers!! Thank you and I hope everyone is having a great week!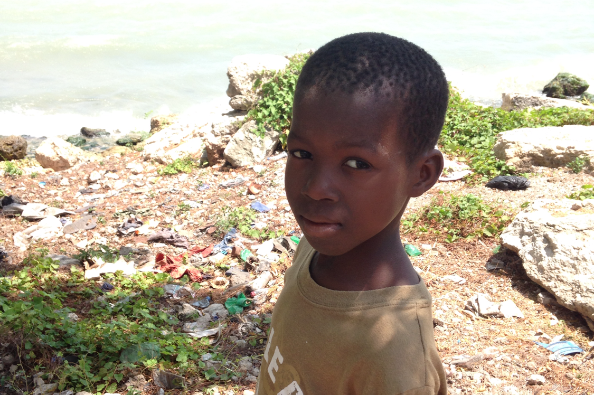 + Read More
Read a Previous Update
Be the first to leave a comment on this campaign.