358
4
Send Destiny Arts Dancers to Cuba
$33,047
of $32,000 goal
Raised by
368
people in 5 months
The goal of this campaign is to send 13 students from the Destiny Arts Youth Performance Company (DAYPC) and 4 adult chaperones to Cuba to participate in a specially-curated tour and cultural exchange with other youth performers.
Participants would consist of 13 members of the current company, youth (aged 14-18) who are passionate about dance and social justice. The chance to go to Cuba for a week would be a life-changing experience for us.  We would spend a week in Cuba on a tour designed by Global Exchange, an international human rights organization dedicated to promoting social, economic and environmental justice since 1988. Global Exchange is a 501(c)3 registered non-profit that would organize and host a tour for the dancers and their adult guardians. 
The dancers would be accompanied by Sarah Crowell (DAYPC Artistic Director) and Rashidi Omari (DAYPC Senior Teaching Artist) as well as two parents. The itinerary would include performances by the DAYPC dancers, and teaching and learning with both local Cuban dance and social justice groups. 
This team of 13 dancers has been dancing together for years, and participating in this opportunity would fulfill several dreams we have for our dance company at once: performing in an international space, extending the life of a show that would normally disappear after our spring production, proudly representing our country, expanding our awareness of the lives of teens in a totally different region of the world, and sharing our values for peace and social justice with other young artists.
We're offering two thank you gifts to donors in appreciation for your support: a handwritten postcard from Cuba for people who donate $50 or more and a T-shirt designed by one of our performers for donations of $100 or more.
Please fill out this form
 if you are making a donation so we can send you an acknowledgement and a thank you gift if you are contributing $50 or more.
Donations are tax-deductible to the extent allowed by law through the Destiny Arts Center.
Fundraising Goals
Because we need to raise approximately $40,000 by
Wednesday, March 20th
to go on this trip, we are treating this fundraiser like an all-or-nothing campaign. GoFundMe will refund every donation to each person's credit card if we do not hit our full goal.
Wiggle Room
The main reason that we don't have a firm fundraising goal is that we can not lock down airfare until we are ready to book our flights. We have gotten several airfare quotes with a range of hundreds of dollars per ticket. For 17 people, a small variation in flights can lead to a big difference in expenses. We will continue to update this campaign with our expenses.
Why this campaign matters to us:
Isha 
We have the chance to bring OUR America, one of diversity and love and acceptance to another country, and help to cure the xenophobic and racist messages  spread by the general perception of America in the eyes of the rest of the world.   
Carson 
The fact that we are not only leaders, and changemakers, and artist, but also that we are young people with the power to be those things is the direction we as a global community need to be moving towards.   
Grace 
The way Destiny works, and the work we do is so meaningful and inspiring and fun, it would be incredible to be able to share it.   
Desmond 
Seeing and doing this will - literally - change your life.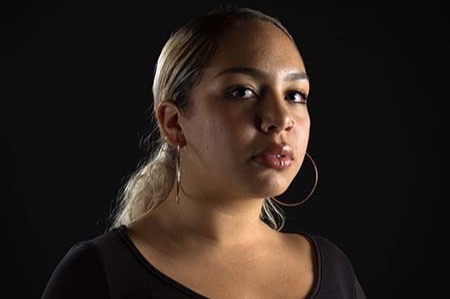 Zarina 
The core values and lessons that Destiny instills in its youth, that of freedom of self and expression, of passion and of voice, are lessons that other youths deserve to learn as well, and who better to teach it than us?   
Rose 
This opportunity will spark motivation for new positive personal developments in my life, and give me a amazing place to do it in.   
Ximena 
I have never been able to gain perspective of the US from outside of it, and so this would be a great learning experience for me.  
Makayla 
The chance to learn about another culture from that culture's perspective is something that I'm really looking forward to.  
Mya 
I'm so excited to be able to learn from and collaborate with Cuban youth.   
Latersha 
Cuba is an important and unique cultural destination, so its that much more meaningful to be able to travel there.   
Imani 
This experience would also strengthen us as a company, and it would be awesome to travel in a group with peers and continue to build interpersonal relationships.  
Ingrid 
Cuba is complicated; I'd like to learn more about the country and its history and then be able to see it for myself.  
Justine 
But most importantly, this would allow us to BE the change we want to see!
Some of the amazing things we would be able to do with your support:
* Visit the Esquina de las Tradiciones Community Art and Music Project and enjoy an exchange and Afro Cuban performance; Destiny Arts will also have the opportunity to present a short performance for members of the project and community.
* Visit LGBTQ cultural club: El Mejunje (if possible DAYPC will have a chance to teach a hip hop or similar style class to club members)
* Meet with the neighborhood block organization called the Committees for the Defense of the Revolution (CDR). Meet Cubans in their neighborhood, learn about their daily life, the role of the CDR and possibly enjoy music, dancing and community building.
* Visit the Che Guevarra Memorial and Museum
* Visit a Community Cultural Center (short performance by Destiny Arts, possibly have a chance to teach Cuban counterparts)
* Visit Hip Hop Agency, possibly UNEAC, to meet young hip hop artists. Have an exchange there and Destiny Arts can also do a brief performance for the group.
* Visit CENESEX, the National Sex Education Center, discuss gender and sexuality issues in Cuba
* Meet with academic Gisela Arandia for a discussion on race and gender in Cuba.
* Meet with ICAP Havana. Destiny Arts will provide a short performance for ICAP and invited guests.
* Meet with the hip-hop duo Obsesion and learn about their music and their community project
* Experience a rehearsal by a mostly female Cuban dance and percussion group: Habana Compas
* Visit Muraleando Community Arts Project - Take the ferry to Regla and visit the Museum of Afro Cuban religion; experience a live performance of Afro Cuban religious music and dance.
* Take an Afro Cuban master dance class and Afro Cuban Drumming class
* Take an all day excursion to Las Terrazas, a UNESCO Designated sustainable mountain community. Visit the EcoCenter and learn about the work in the area, enjoy lunch at Casa del Campesino, visit the community center and San Juan River.
Who Are the DAYPC?
The Destiny Arts Youth Performance Company (DAYPC) is a performing arts company based out of Oakland, CA with a powerful message of social justice through the arts. DAYPC provides opportunities to a diverse group of young people (aged 13-18) in the Bay Area by giving them a platform in their community that helps to inspire change. As a part of the company, we audition and then work for a full school year to co-create original dance/theater pieces in collaboration with professional artists. 
Challenges


If we don't  meet our fundraising goal, we can't go to Cuba. This is the one and only time this group can go to Cuba together. This window is the only one that works for everyone, and if we don't make our goal we will not be able to recreate the trip as some students will be graduating out of the program.
Producing an international tour is a complicated and overwhelming task, particularly in a country that speaks a different language than we do. Registering with Global Exchange, an experienced, 30-year-old organization, means that most of the logistics regarding the tour are planned and coordinated by experts well before we land.
Sending a group of teens to another country can also seem like a scary prospect, which is why we're grateful for both Sarah Crowell (DAYPC Artistic Director) and Rashidi Omari (DAYPC Senior Teaching Artist) for inspiring our vision, supporting our fundraising efforts, and volunteering to join us on this trip to both share in this special experience and keep us in check when they need to--which we don't expect to be very often. We're also grateful to the two parents who have volunteered to join us to provide additional adult support.
Finally, this is the first time that we've ever run a crowdfunding campaign and while we have the support of Destiny Arts Center and several parents, we are also working with an experienced, professional crowdfunding consultant to make sure that we understand our responsibilities to this campaign and our supporters and to help us deliver our promised rewards on time.
At the end of the day, the only thing stopping us is your support. We're working hard to make this campaign a success, and we would love your help!
We need to raise $40,000 by March 20th, so please, give what you can.
+ Read More