SBPD Fallen Officer Memorial
$78,405
of $70,000 goal
Raised by
44
people in 35 months
A MESSAGE FROM CHIEF CAM SANCHEZ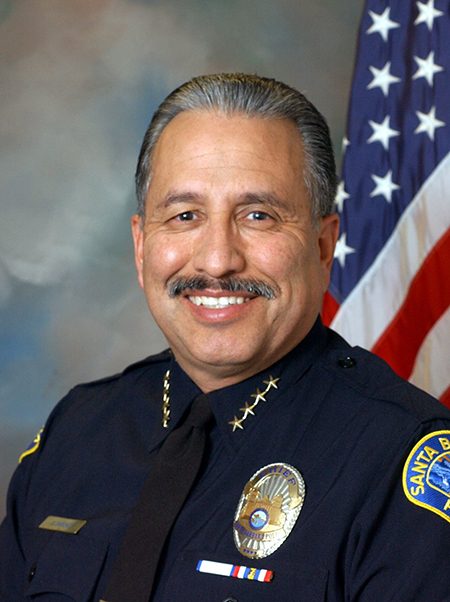 Dear Friends,
On behalf of the men and women of the Santa Barbara Police Department, I'd like to ask for your help in supporting a project that is near and dear to our hearts; the creation of a bronze memorial statue to honor the lives and sacrifices of the five Santa Barbara police officers that have died in the line of duty serving and protecting our community over the last 115 years.  Their names – H. Thomas Guerry, Henry Evans, Clarence Jensen, Ronald Wainscott, and Richard Williams – are among the thousands inscribed on law enforcement memorials in Washington DC and Sacramento; however nothing exists locally to preserve the memory of their service – yet.
A project is currently underway to create a bronze memorial statue to honor our fallen officers, and we need your help.  Designed by renowned Santa Barbara artist Bud Bottoms, the SBPD Fallen Officer Memorial will feature a life-size sculpture depicting a scene common to police service funerals; an officer on bended knee, comforting a young girl holding a folded American flag who is wearing an officer's eight-point hat.  A poignant moment symbolizing commitment, service, sacrifice, and community.  The monument will be located to the front of police headquarters.
Please help us raise our goal of $70,000 to fund this effort.  Donor names will be added to an honor roll displayed inside the Santa Barbara Police Department.  Benefactors contributing $1,500 or more will have their names displayed near the memorial in front of the police station, and those contributing $5,000 or more will also receive a special gift; a bronze centerpiece replica cast from the artist's original clay maquette, pictured above. 
Your support is greatly appreciated.  On behalf of everyone in our SBPD family, thank you for your consideration.
Sincerely,
Chief Cam Sanchez
THE FALLEN
Detective H. Thomas GuerryEnd of Watch: January 13, 1970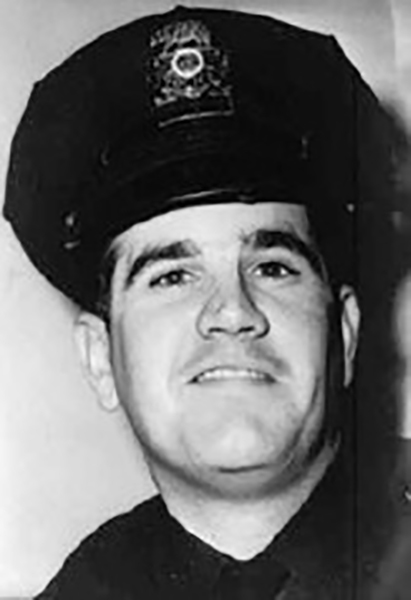 Detective H. Thomas Guerry, age 28, was killed in an exchange of gunfire with two robbery suspects on the 100 block of W. Ortega Street. Detective Guerry resided at 1709 Sunset Avenue and is survived by his wife, Jane, and two daughters.
Officer Henry EvansEnd of Watch: October 22, 1940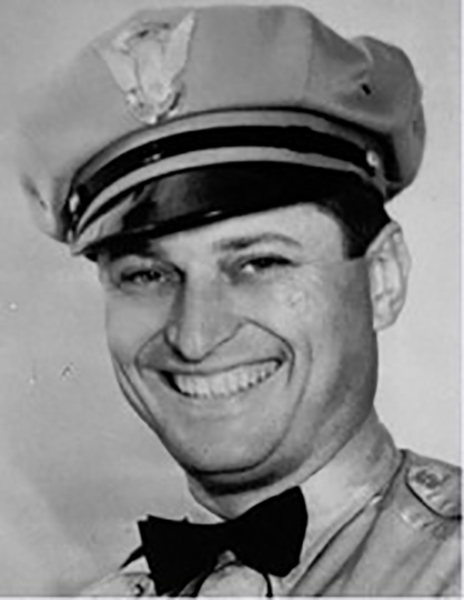 Officer Henry Evans, age 32, was killed in a traffic collision at the intersection of Carrillo Street and Bath Street. Officer Evans had responded to a call of a medical emergency at the State College Project on the Mesa, where a construction worker had fallen from scaffolding and broken his back. Officer Evans was rendering aid to the victim in the ambulance transporting him to Cottage Hospital when it was struck by a gasoline tanker truck. Officer Evans resided at 1547 Drexel Drive and was survived by his wife, Winifred.
Officer Clarence JensenEnd of Watch: October 18, 1932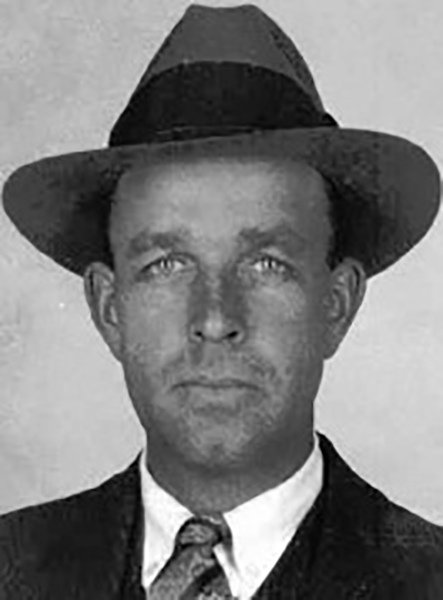 Officer Clarence Jensen, age 34, succumbed to injuries sustained in a nighttime traffic accident on E. Cabrillo Boulevard. A member of the Traffic Squad, Officer Jensen was involved in a high speed vehicle pursuit when he lost control of his motorcycle; mechanical failure was suspected. Officer Jensen was a World War I veteran and a member of the Elks Club. He resided at 319 W. Ortega Street.
Officer Ronald WainscottEnd of Watch: January 12, 1931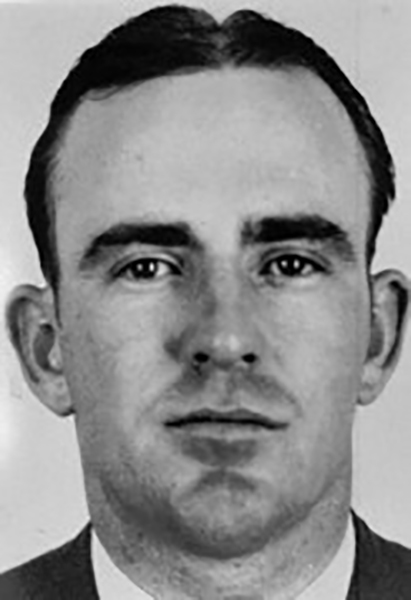 Officer Ronald Wainscott was killed in a nighttime traffic collision at the intersection of Haley Street and De La Vina Street while responding to a fire alarm. He resided at 333 W. Ortega Street and was survived by his wife, Viola.
Officer Richard Williams End of Watch: December 19, 1921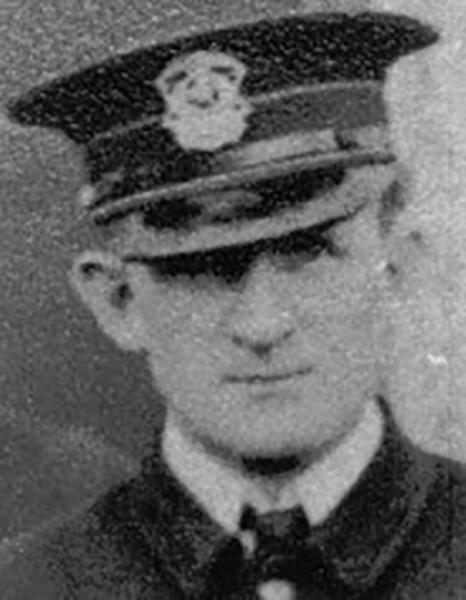 Officer Richard Williams, age 38, succumbed to a head injury sustained on the 4th of July in 1921.  Working the Independence Day Parade on horseback, Officer Williams was thrown from his horse when it was startled by a Chinese dragon float, causing him to strike his head on a parked car.  At the time Officer Williams joked about his fall and went back to work; however days later fell into a coma and ultimately died.  Officer Williams resided at 118 W. De La Guerra Street.
+ Read More