Help Save Dragon's Leg!
$1,695
of $2,000 goal
Raised by
14
people in 36 months
Dragon was recently rescued from a high kill shelter with a broken bone puncturing through his skin. For two weeks the shelter left him caged that way, in pain and crying alone through the nights. He was one of 7 dogs rescued that day only minutes before he was to be euthanized.  While the other 6 lucky dogs were sent to foster homes, Dragon went into surgery to fix not one, but two broken bones.
A day after he was released from the vet I received him as a foster. Dragon came to me with a short cast covering his arm and a bottle of antibiotics. Because of my location, I opted to take Dragon to a more local vet (reccomened by the rescue group) for follow up care. A week after his surgery, Dragon had his bandage changed.
To my and the new vets horror, Dragons wound was infected and puss was oozing out of a mysterious hole in his arm. After a thurough cleaning, Dragon was rebandaged. I was given for the first time, detailed care instructions. His new bandage was much longer than the first,"to prevent Dragon from using the limb," A cone was placed around his head "to prevent Dragon from chewing on his cast," and he was given a second set of antibiotics along with a follow up appointment 4 days later to acess his healing.
Unfortunately the follow up brought even more bad news. The wound was still infected. Only now we could clearly see that the hole the puss had been leaking from was actually being caused by the screw that was used to hold his tiny leg together. It was too long! Even worse, Dragon's tiny paw pad had begun to rot off of his foot.
Through all is this, Dragon had not been given ANY PAIN MEDICATION.
I left Dragon with the vet that day while the rescue decided which step to take next. It was apparent that Dragon needed a second surgery but the rescue had already paid $1000+ dollars for the first surgery and could not afford the cost of $2000 to have it redone by the new reputable vet. It was then decided Dragon would have to go back and have his leg fixed where the surgery was originally performed.
Though he had been taken there that very day, they still allowed Dragon to sit in his current condition WITHOUT PAIN MEDICATION for FOUR days before actually operating on him for the second time.
Dragon came back home with me a few days ago after his second surgery. This time not only was he not prescribed antibiotics, he was once again not given any pain medication. They didn't bother to wrap his arm either. Though dragon is wearing his cone, without the wrap, he can still lick his broken arm and now has another open and bleeding wound. On top of everything, he has developed a terrible cold I believe may be kennel cough. 
Dragon is due for a third surgery next week to remove the plate that's now holding his leg in place at the original vet.
BUT HE IS STILL SUFFERING NOW!
Please help us raise the money ASAP to get Dragon treated at a reputable vet! Every dollar helps! I'd love to start his treatment tomorrow if we
can even raise $50 by then.
*Please no judgment. The rescue was not aware of Dragons condition until after being pulled from the shelter. The vet Dragon had his original surgery at had been used in the past without incident.
Dragon is only 9 months old and has been in unmanageable pain for the last month.
If you would like to donate any other service such as vet care, pain medication or seek to adopt Dragon, contact Pickle Pants Rescue. 
https://m.facebook.com/PicklePantsRescue/
‌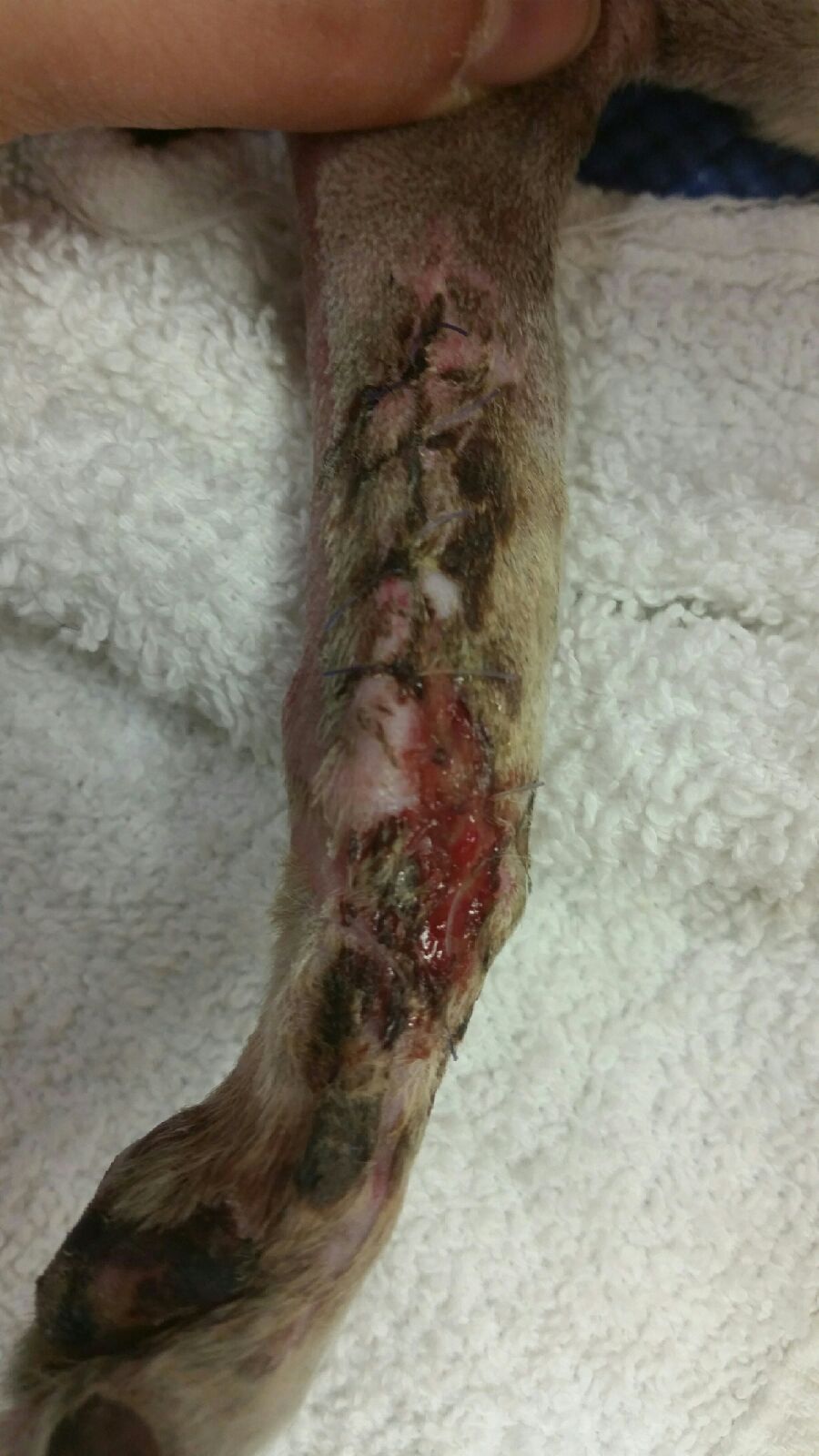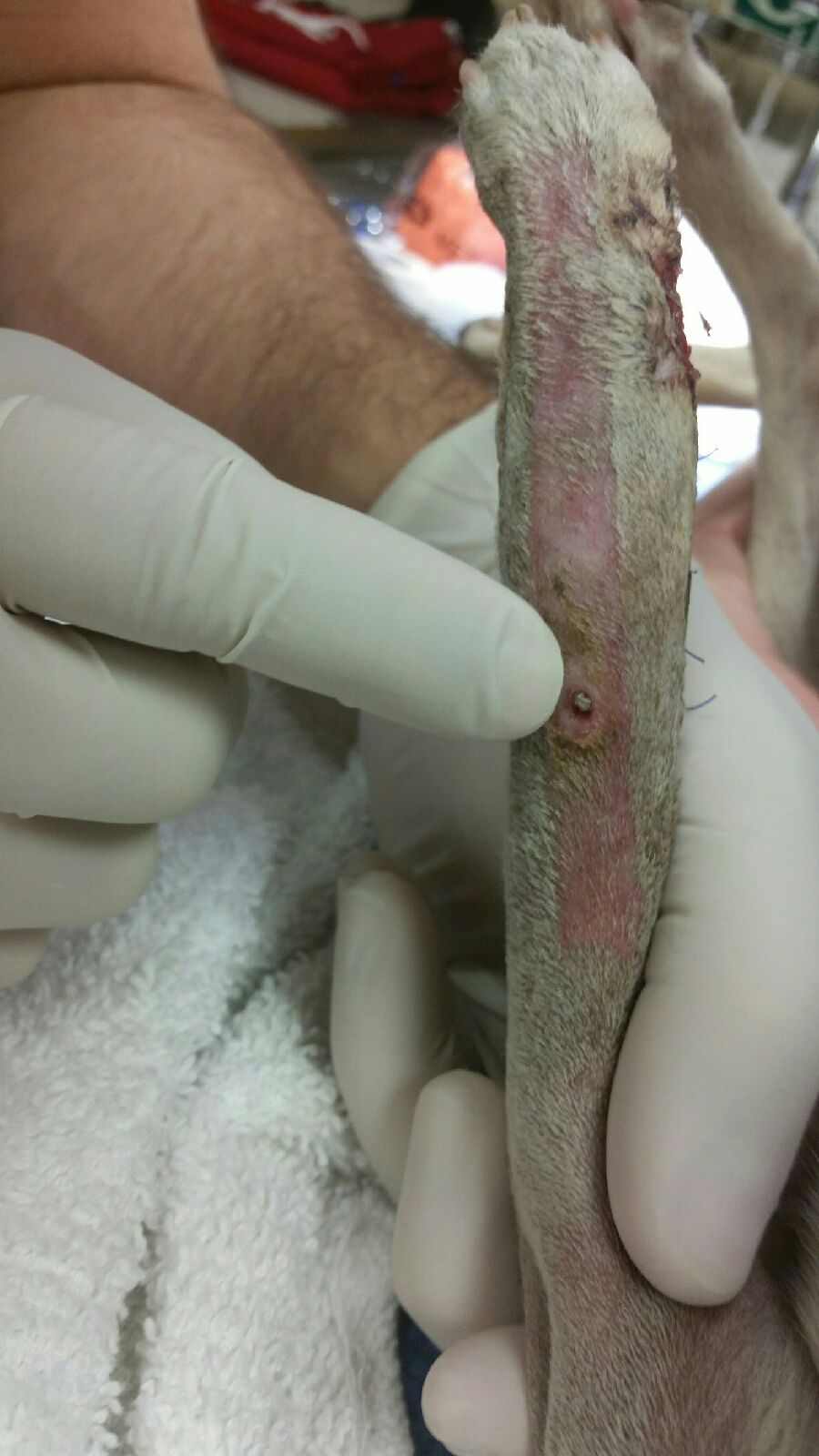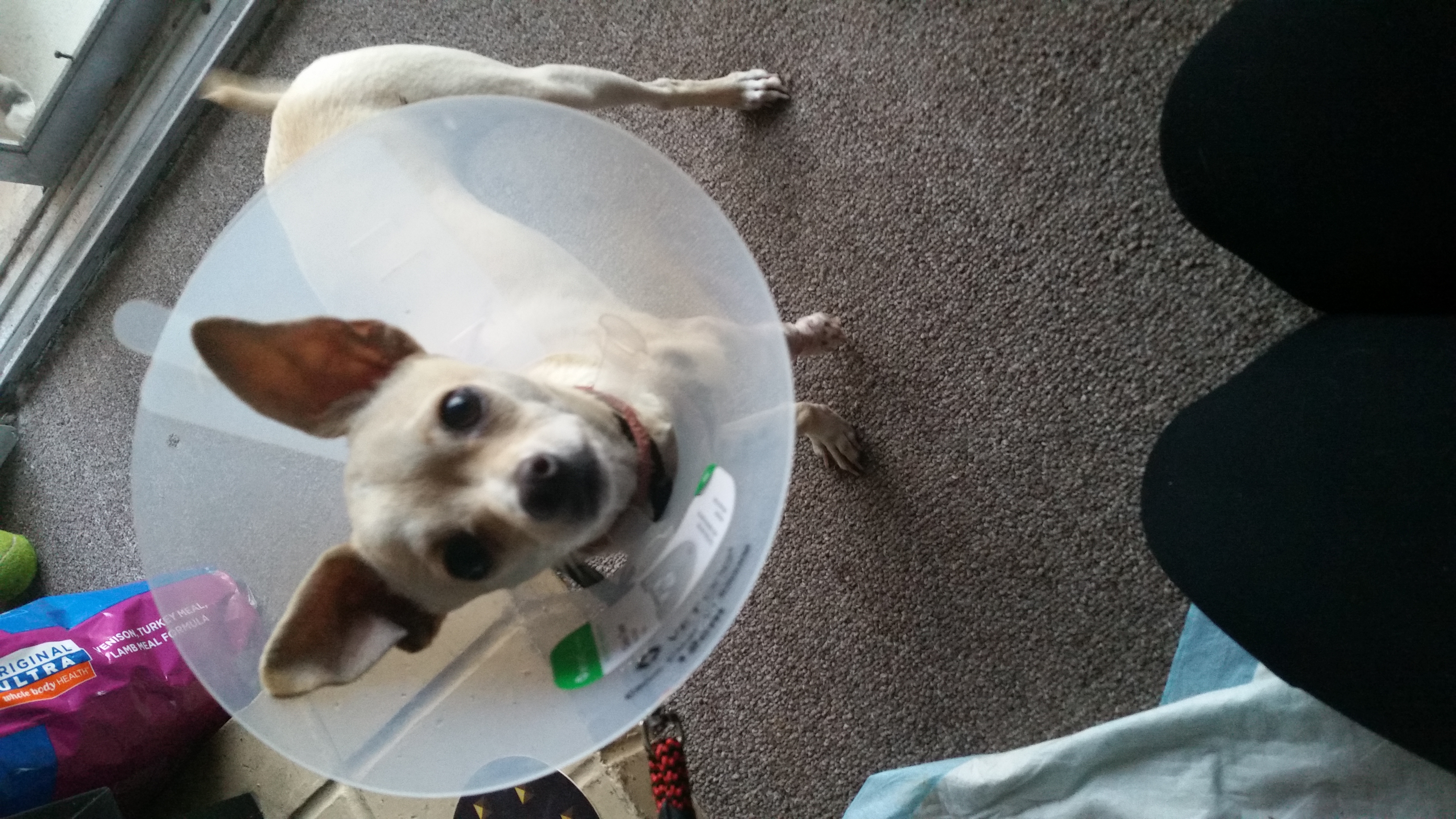 + Read More