Beloved On Broadway
$5,310
of $5,000 goal
Raised by
57
people in 3 months
Katarina is a restless, beautiful young woman who is trapped in a mundane daily routine and a passionless relationship. She meets Adam, a celebrated conductor at a prestigious opera house and climbs the social ladder in search of an enlightened, heightened and pure reality. During their sexually graphic and passionate relationship she finds purpose through the language of artists, Schopenhauer, Barthes, Levi as well as the music of Mahler, Brahms and Rachmaninoff, while she sheds the woman she was.

Beloved depicts the challenges of a modern woman in search of herself and the shifting power dynamic that exists between Katarina and a successful older man that she admires. Is this a passionate love affair or a brutal game of power, gender and class?
This darkly humorous and sexually graphic one-woman show leaves you asking: what are you willing to sacrifice to achieve fullness in life?

The play was originally produced at Elverket in Stockholm, starring Noomi Rapace ("Girl With The Dragon Tattoo," "Prometheus"), and later adapted into the award-winning film Pure, directed by Lisa Langseth, starring Alicia Vikander ("The Danish Girl", "Tomb Raider") in the lead role.

SATC is introducing the amazing comedic actress, up-and-coming talent Ellinor Dilorenzo as Katarina, the protagonist in BELOVED.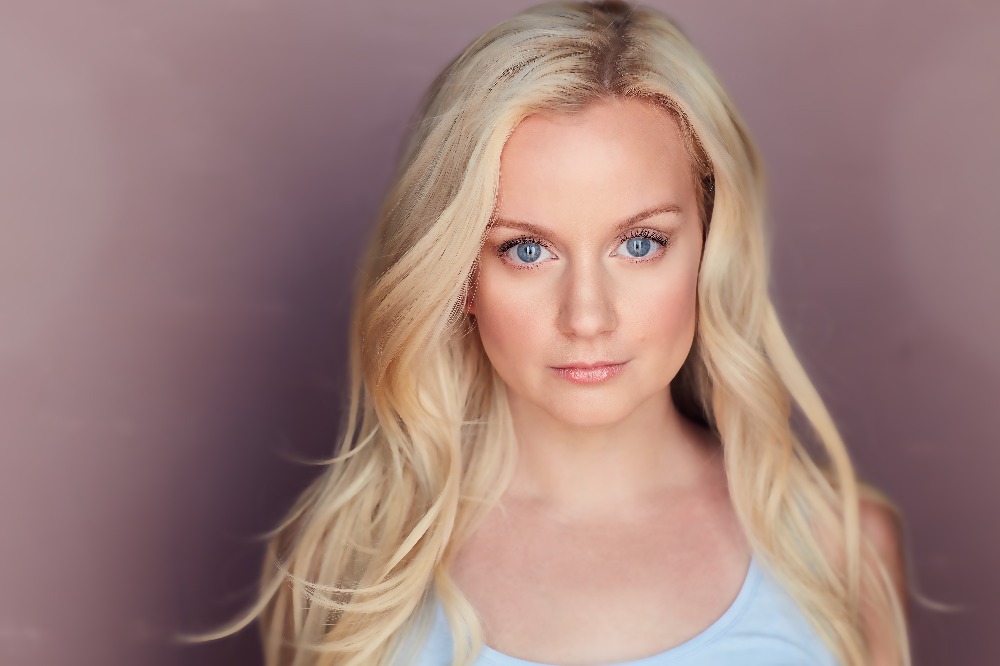 For almost a decade, Scandinavian American Theater Company has fulfilled our mission to build a bridge between the worlds of Scandinavian and American theater. 
We have brought new and exciting contemporary Scandinavian plays to the New York City theater scene and collaborated with a multitude of Scandinavian and American artists along the way.  In this spirit, we are incredibly proud to present our next Off-Broadway production: the US premiere of BELOVED by Swedish playwright Lisa Langseth, translated by Charlotte Barslund. The play will be directed by American Kathy Curtiss. 

This season SATC took a huge step forward by becoming an official Off-Broadway company with the Actors' Equity Association. This means more opportunities to collaborate with highly professional artists to create fantastic theater in New York's bustling theater district. Off-Broadway, Union theater in New York City is incredible expensive to produce and without you, none of this would be possible.

We rely on our generous supporters and individual contributors to maintain the level of quality SATC is known for and therefore, we ask you to help us reach our goal for the upcoming production of BELOVED.

Check out  the reward levels for a cost breakdown of exactly what you're helping us with!

ABOUT THE PLAYWRIGHT 



Born in 1975, Lisa Langseth is a playwright and director from Sweden with a Bachelor of Fine Arts from the Dramatic Institute in Stockholm (1999-2002). She recently came out with the movie Euphoria starring Alicia Vikander and Charlotte Rampling .   

Characteristic of Langseth as a playwright is her complex portraits of women. "It makes me angry that women tend to diminish themselves", Lisa Langseth says, "The self-destructive person is interesting and terrible. BELOVED is about a person who searches for her own destruction."

Despite a serious theme in Lisa Langseth's plays, there is both humor and sharpness in the dialogue. Langseth's aesthetic is inspired by her fascination with people and how we communicate, and how often we create crashes instead of increased understanding.


MEET THE TEAM BEHIND SATC

Scandinavian American Theater Company (SATC) is a non-profit theater company founded in 2009 to provide Scandinavian perspectives through the new generation of Scandinavian playwrights and theater artists. We present contemporary plays and inventive takes on the classics from the Nordic region, which includes Sweden, Norway, Finland, Iceland, Denmark, Greenland, and the Faroe Islands.

We are committed to strengthening the relationship between Scandinavia and the United States through collaborations and interdisciplinary artistic exchange that examine and challenge the cultural status quo.



Scandinavian American Theater Company Inc. is an exempt organization as described in Section 501(c)(3) of the Internal Revenue Code; EIN 27-1725897. All donations are tax deductible to the extent permitted by law. 
+ Read More
Update 2
1 month ago
Share
Tickets are now on sale for Beloved!

We're very excited to announce that thanks to all of your support, today we're officially opening up the box office and tickets are now on sale for Beloved!

For more info you can visit satcnyc.org/beloved.

Thank you again for your generous support, and we're look forward seeing you at the show!
+ Read More
Update 1
1 month ago
Share
We've reached our goal! Four days before our campaign ends, and you have all blown our expectations! But there's still time to share with your friends - all funds will go to make Beloved a fantastic, successful production!

We've set our premiere date: 7th of August and please stay tuned for info on ticket release.

Again, from the bottom of our hearts, thank you!

- The SATC Team
+ Read More
Read a Previous Update