Heart-funded Birth Information
£2,587
of £2,000 goal
Raised by
114
people in 48 months
Hello! I am a midwifery lecturer, writer and researcher.  I work independently and I am passionate about helping midwives and birthworkers stay updated and about helping women and families access good information so that they can make the decisions that are right for them.  
I make my living from lecturing, writing and consultancy, but I also run a website, a twice-weekly blog and a facebook page - and hopefully more in the future - which share up-to-the minute information, research and discussion.  They are all completely free.
That bit is really important to me, and it's why I've created this donations page.  It's all free, and I really want to keep it that way.  No ads, no selling baby or parenting products that might affect my objectivity, and no paywall. 
Lots of people tell me I could charge for what I do, and I know that's true.  I know that many people would happily pay a few pounds a year to see what I'm writing about - thank you - but that's not going to help the women who don't know where to go for information except by googling.  I want my work to be out there and freely accessible for those women, rather than hidden behind a paywall, and that's where I'd really like your help.
In 2014, I managed to fund this project (whose costs include website, techy tools, access to information and sometimes expertise and assistance - I give my time for free at the moment) from donations given to me by lovely people who bought little home-made fabric hearts (hence heart-funded) at my workshops and conferences.
If you find my work useful and want to keep it free for midwives and birthworkers, or if you see true value in offering independent, woman-centred, evidence-informed and heart-funded birth-related information for women, please click the button and make a donation :)
Thank you very much,
Sara
P.S. If you've come here by accident and you don't know who on earth I am, or if you'd like to see what I do for yourself, you can find me on the web at
www.sarawickham.com
and on facebook at
www.facebook.com/saramidwife
- I look forward to seeing you there :)
+ Read More
Update 2
42 months ago
Share
Yay! With your help, I have just passed the halfway point to my crowdfunding goal for the year!! Thank you so much to everyone who has donated online or bought a little heart, and I hope that you're enjoying and getting good use from the newsletters and updates that you're helping to fund :)

Sara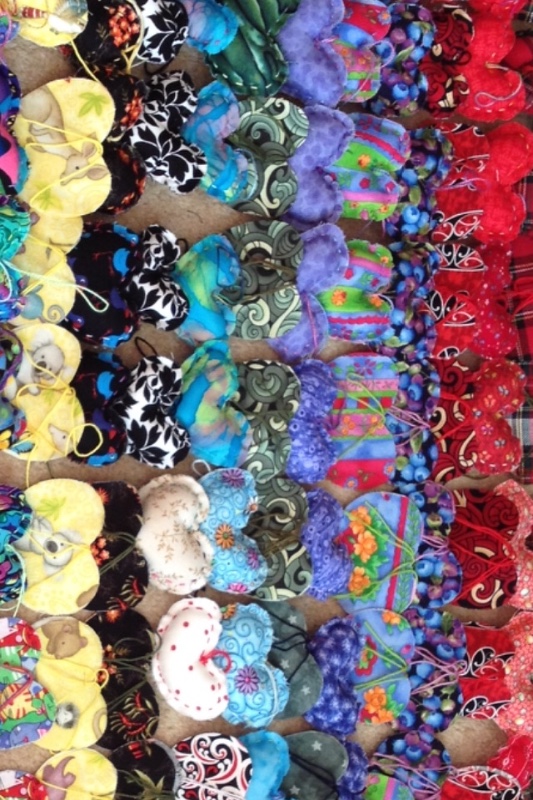 + Read More
Update 1
48 months ago
Share
In just the first two days of my blogfeast, I've achieved more than ten percent of my goal for next year and I want to say a huge thank you to those who have supported me and donated and sent lovely messages so far. It makes me really happy to know that my work is helping you in yours :)
+ Read More
Read a Previous Update