Running for Bridgeport Teachers
$776
of $3,000 goal
Raised by
25
people in 30 months
For seven years, I taught high school English in urban areas. For the last five of them, I worked in the most impoverished district in Connecticut, Bridgeport. I worked along side some of the most dedicated, professional, intelligent teachers, and when I finally decided to leave, it was heartbreaking.
I now work with a teacher-led, teacher-voice non-profit called Educators4Excellence. It is my way to try to still impact change for the community, kids, and teachers I love. I am lucky to work along side teachers who are dedicated to making sure their students get a rigorous, high quality education everyday. Unfortunately, because our district is so underfunded, these dedicated professionals often face the heartbreaking choice of funding their classroom projects out of their own pockets, or watching their students go without. No teacher should have to make this choice, and no student should have a subpar education because of his or her zip code. 
For these reasons, when I run my first marathon on November 23rd, I will be running for these kids and teachers. I hope to raise (at least) 3,000 dollars to fund the following teacher and their projects:Asia Foreman: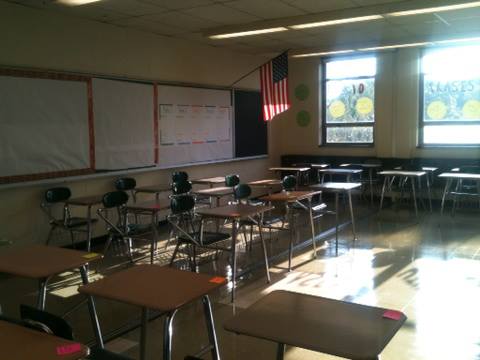 Asia teaches Spanish at Bassick High School. In addition to leading her students in their development as international learners, so is also the Senior Class Advisor. The Seniors need money for their prom. These kids have worked so hard to make to senior year. Don't they deserve an amazing night? It is Asia's job to raise 100% of the funds needed for all the senior year events. Can we help her?
Goal: 500 DollarsKate Preston: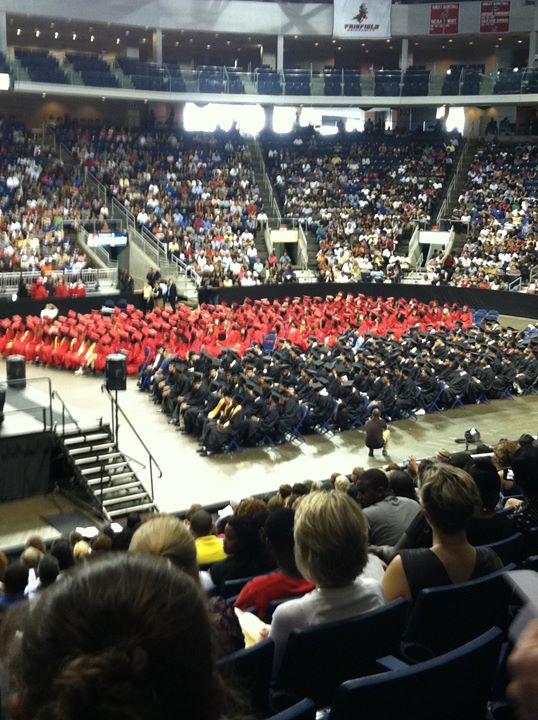 Kate teaches high school math at Central High School. Not only does she coach softball, she is also the class advisor, runs the year book committee, teaches adult ed, and did I mention she was runner-up for Bridgeport's teacher of the year award, the Beard Award?! Even with amazing new leadership, Central is having a hard time providing its teachers with basic supplies. Can we help Kate and her kids by purchasing them basic classroom supplies like pencils, paper, projectors, rulers, and calculators? 
Goal: 200 Dollars

Ryan Anthony: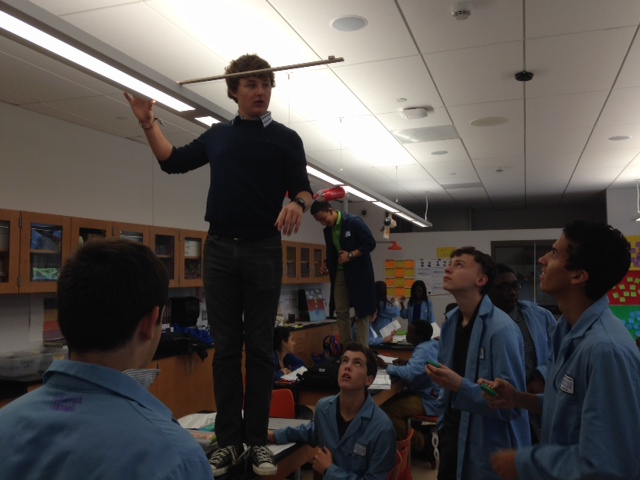 Ryan teaches high school physics at Fairchild Wheeler High School. His students do challenging work, and as a way to support that work, and sneak some fun in, he is raising funds to bring them on a field trip to Six Flags to explore physics in motion. Unfortunately, there is no money in the budget for field trips. Can you help his kids explore the world around them?
Goal: 775 Dollars
Bridget Greeley:
Bridget teaches 7th and 8th grade math at High Horizon's Magnet school.  She is trying to raise funds for scientific calculators for her kids so they can  develop calculator competency in Algebra and Pre-algebra. She said to me, "In my class I incorporate a lot of SAT questions and it is important that students develop calculator skills to make them more comfortable when taking the SAT. " Don't her kids deserve to be prepared for the SAT?
Goal: 500 DollarsNicole Survilla:
Nicole teaches high school Math at Bassick High School. This is her first year, and she is working so hard to make sure her kids are getting the best possible education! She is trying to  build a college library/resource center in her room. She wants to offer different books that can be checked out by my students, like a library, that will help both 11th and 12th graders apply for and prepare the tests/process necessary to get into college. Let's show her some support!
Goal: 1,025 Dollars
Please consider donating to these teachers and their students. All funds will be divided up equally between the 5 teachers, and if more funds are raised, I will post about other teachers who need support too!
+ Read More
Update 1
Posted by Stacey Holmes
30 months ago
Share
Thank You, Thank You, Thank You so very much to those of you who have donated! I can not tell you how much it means to me!! (and how much easier it made my 18 mile run this weekend!) Please continue to share the page and tell your friends and family about it. We still have a ways to go, but I know we can do it together!
+ Read More
Be the first to leave a comment on this campaign.