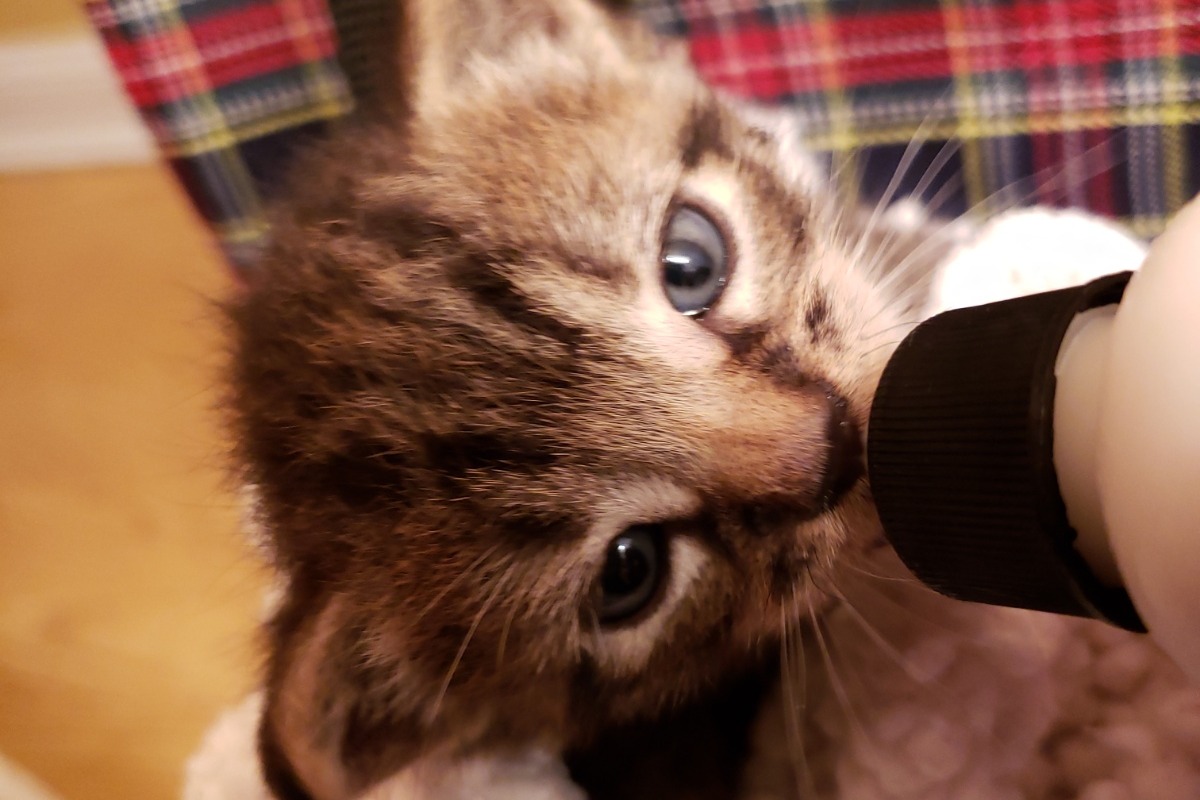 16
6
Ruffly Purrfect Rescues
$1,215
of $3,000 goal
Raised by
18
people in 6 months
Ruffly Purrfect has rescued ten cats/kittens and countless small wildlife and songbirds in the past year.  Costs of emergency vet care, tests, medications, vaccinations, spay/neuters, after care and nursing are overwhelming.  We never want to say no to an animal in need but when we are picking and choosing who gets care and when, we know we have taken on too much.  We want to continuing rescuing as many of these animals come from RPPS family's backyards but need the support of RPPS family and friends to do so.  Any amount will help!  We thank you in advance for caring, for donating and for sharing.
Currently, we have homes for several of the cats/kittens but need to vaccinate, chip and fix their furry wagons before they go to their furever homes.  
Odin, a handsome young champagne shorthair, was found on the side of a major Westchester highway late at night emaciated, dehydrated and covered in healing and open wounds.  We nursed him back to health.  He has gained ten pounds since he was first found!  He is doing well apart from a minor food allergy.  
Paka and Kimba were living in very poor conditions.  Their caretaker was too ill to care for them.  They were emotionally abandoned, frightened and alone when we learned of their circumstance.  Ruffly Purrfect went in and retrieved these two kitties.  It has taken months of vet care, good food and TLC to nurse these kitties back to health, both physical and emotional.
Nala, a gorgeous 10 month old bengal, was found in a park emaciated, with a healing jaw fracture and covered in fleas and ticks.  She has been fully vetted and vaccinated.  We are waiting for her jaw to fully heal before spaying her.
The Charmed ones, a litter of five 4 week old kittens, were being cared for by their momma cat and a kind human when they all came down with upper respiratory infections.  We are currently housing them as they have fully recovered from their illnesses. We anticipate vaccinating next month and spaying/neutering when they are boostered and chipped.
Sam and Dean, siblings of just 2 1/2 weeks old, were found in a woman's backyard undernourished and covered in bite wounds and fleas.  Currently, they are both being treated for the bite wounds as are they both being bottle fed.  Sam, the black kitten,  is extremely underweight.  His brother, Dean, is significantly larger than him.  Flea anemia could have been a factor as well as a systemic infection from the bite wounds.  Both are little fighters and we are hopeful they will continue to improve.  They have some time before they are vaccinated and neutered but they will be fixed when they are healthy and ready!
+ Read More
Update 2
5 months ago
Share
Princess Nala was spayed this past Tuesday thanks to Dr. Javier Diaz at Main Street Animal Hospital and our generous donors.

She is recovering well at home with her #fosterwin mom!

Go Nala! She has gone from the woods of Orange County NY to the suburbs of Westchester County. Nala will enjoy posh life from now on with two fur housemates: Lynxie aka Fresh kitty, a Russian blue, and Abbie, a Havanese. Thank you Tina for giving her a home!
+ Read More
Update 1
5 months ago
Share
Thanks to a few very generous donors we have raised enough money to spay Nala; get the Charmed kittens vaccinated and get the Winchester brothers tested for felv/fiv.
We will post updates following their procedures this week.
+ Read More
Read a Previous Update