Support for Rosco's Wife & Son
$41,886
of $40,000 goal
Raised by
528
people in 26 months
It is with a heavy heart to deliver this message. Tony "ROSCO" Rietdorf met his Lord at 7:41 pm, September 11th, 2016.

Rest in Peace Tony "Rosco" Rietdorf: Son, Brother, Husband, Father, Friend

Rosco  leaves behind his wife Michelle Rietdorf  and their 10 month old son, Tyler Rietdorf.  I have updated the page to read as relief for both Michelle and Tyler through this difficult time in their life.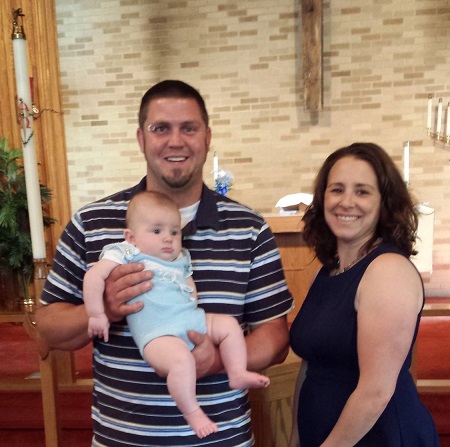 HELP SPREAD THE WORD !!

Facebook Page:
https://www.facebook.com/RoscoRacin/
____________________________________________________________

September 11th, 2016:
A message from his Mom posted on her facebook page:
Brenda Cox Rietdorf
"I never in a million years dreamed I would be posting this. but our Tony met his Lord tonight at 7:41 pm. I don't understand any of this but I know he is with the Lord and nothing can touch his children without passing thru HIS hands first. we prayed with thousands of you believing for a miracle but our creator who created Tony had other plans. we dedicated tony to the Lord when he was a baby understanding that tony was a gift from the Lord. we committed him to the Lord and now we have to trust in his decisions. we're just not suppose to bury our children! and what about his wife and baby tyler? it makes no sense, but I've learned that when life doesn't make sense we just stand in the Lord and hold tight onto our faith. as much as this hurts...more pain than I've ever experienced I know that in faith we will survive & learn to live again. I just thank God for answering our prayers 36 years ago in the blessing of s little guy we named tony and trusting us to be his parents. we already miss you but we'll see you again tony, we love you more than you could ever imagine. thank you all for your prayers. Pray for strength and peace for each of us."

Please keep this family in your prayers as they progress through the next parts in life with loosing a loved one. They will need our strength and love.

A fellow racer left this message on Michelle's page that really hit home with those that had Rosco in their life, short or long. He was a man with a powerful gift!

"I feel as if God himself has given me these words to express to everyone: Tony "Rosco" Reitdorf was a living angel that was sent here as a gift from God to all who he met, and even beyond. The proof is easy to see- the contagious positive attitude, the inspiring drive for life, the infallible work ethic, THE LAUGH, and the love. Tony may have gone home to the Lord, but his spirit will live on in all of us, as a gift that we are now realizing God has given us. So that is our charge, responsible for this gift, to go out and show Tony's spirit to the world, to work as hard as he worked, to hold our heads high with a contagiously positive attitude, to live life to its fullest, to LAUGH without restraint, and to love fiercely the people who mean the world to us. Tony has left us clear instructions, his work is done here, and now our's starts." - Ryan Procise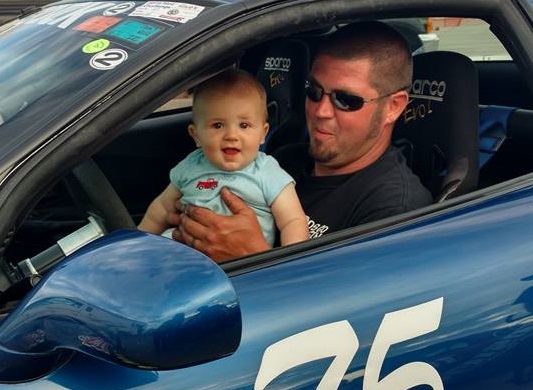 ____________________________________________________________

September 5th, 2016 the following post was made to help support Rosco to race back to recovery:

Hello, my name is Jason Massey and we, the racing community, have created this Go Fund Me page to give support to one of the most hardcore, passionate, and loving friends in the racing community. This page is to help Tony "Rosco" Rietdorf race to recovery through an unfortunate accident at one of these events he is so passionate about.

Here's a little about Tony... he has one speed. DO. If you are not doing, you are a quitter. HARDCORE. Everything he puts his mind to is hardcore. DOMINATE. He wants to dominate everything he puts his hands on. LOVE. He is a true friend with love for all.  SMILE. 99.9% of the time you will see a smile on his face. LOUD. Laughter is his cure. You could have the worst day ever and his laughter will cure your worries.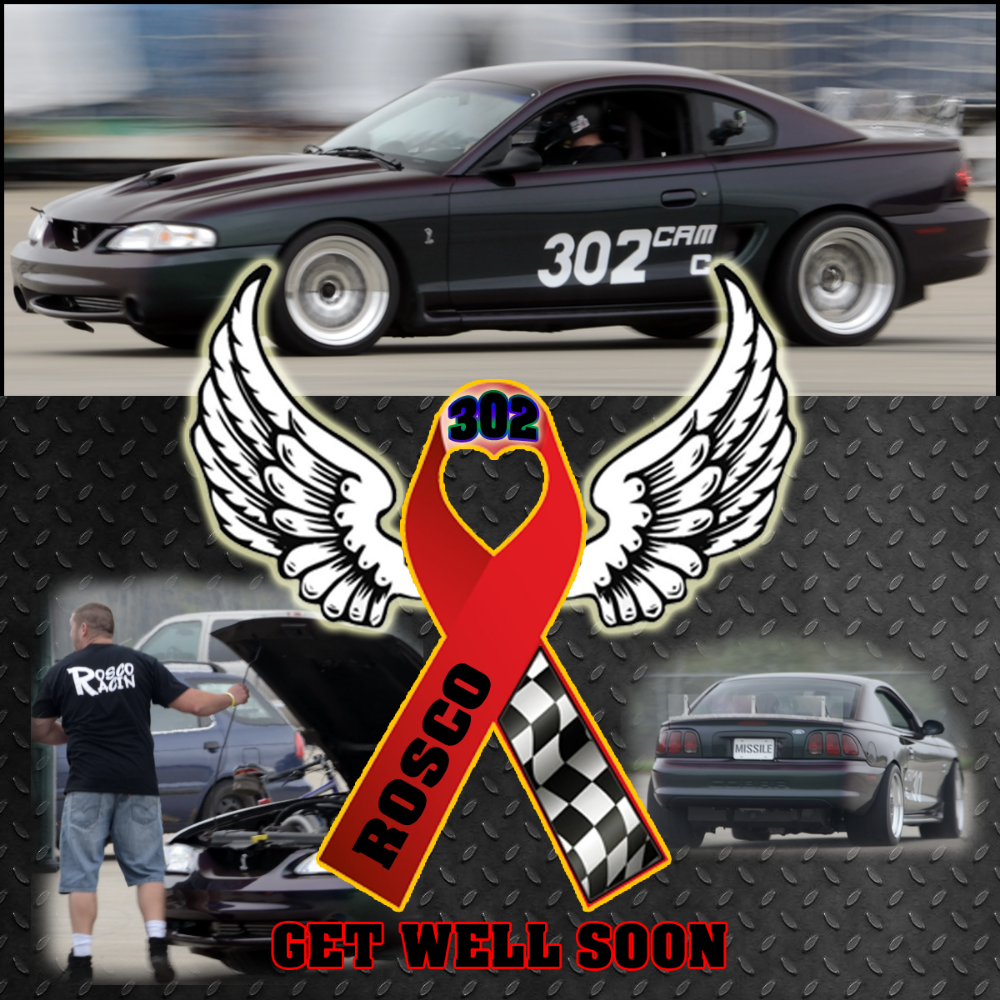 Tony entered the SCCA Solo National for the first time with his wife Michelle this year. After a full weekend of racing, Tony suffered an unfortunate accident from falling off a golf kart and landing on the concrete head first. This accident put him in ICU for a 72 hour brain chill procedure.  He suffered major head trauma which resulted in surgically removing part of his skull. It's in his abdomen now keeping it viable. He's stable now, but they don't want to give the Rosco family false hope. The injury happened on the right side of his head.

As a community we want to reach out and help support this fun, loving, hardcore racing family member and with this page you can help too. 

We will be leaving updates on the Rosco Racin' facebook page to stay more informed on his progress. Even if you cannot donate, please keep Rosco in your prayers, thoughts, and wishes to a racin' recovery!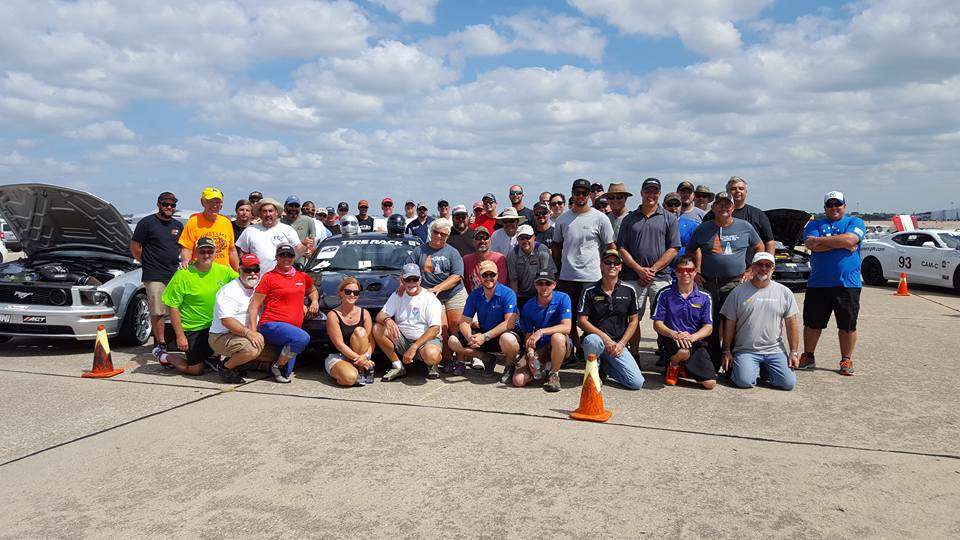 Facebook Page:
https://www.facebook.com/RoscoRacin/  

Michelle would like to let everyone know how loved she feels from everyone. Words cannot express how much she appreciates all that everyone has done with support, donations, visiting, and all the continuous praying. She explained that she would be asked, "let us know what you need" and she said today "somehow I just do not know what I need, love and prayers mostly. But everyone could tell what I needed and it would arrive without asking".

She wants to make sure everyone knew this.

She wants to make sure everyone knew how overwhelmed she felt with all the love and prayers from everyone!
+ Read More
Be the first to leave a comment on this campaign.