Cancer Screenings For Kenyan Women
$2,680
of $6,000 goal
Raised by
31
people in 35 months
Hi, for those of you who don't know me, I'm Andy Lerner, a producer/director living in Los Angeles. I'm also a wildlife photographer, which has taken me to Africa many times over the last several years. On my last trip, I visited Amboseli National Park in Kenya, and had the misfortune to need some medical attention while there. I was brought to Loitoktok Sub-County Hospital,  about 40 miles away. I say hospital, but by western standards it was far from anything I was used to seeing. This is a rural, publicly funded hospital in Kenya. While I was being taken care of, I met Dr. Caren Kamau, who in addition to her duties in the hospital, runs an HIV/AIDS clinic adjacent to it. The doctor took good care of me in spite of the limited resources available to her.  When it came time to pay for my visit, she refused to take any money, telling me that it's a publicly funded hospital and no one is expected to pay. Most couldn't pay anything even if that was the policy.
I was pretty surprised, and seeing the conditions there I began to wonder if there was anything I could do to help them out. Well it turned out the HIV/AIDS clinic that the doctor runs was in desperate need of funding. The HIV infection in Kenya is a staggering 6%, with over 1.6 million people infected. In the area where Dr. Kamau is located, 6% of the women are HIV positive. That's about 1800 HIV infected women in this small rural area who need Dr. Kamau's clinic for care.
To compound the problem, local stigma and superstition about HIV and AIDS prevents many of the women from dealing with it at all.
Many of these women are at high risk of cervical cancer, and the doctor has been trying to raise funds for screening these women. She has seen many of them die from what may have been preventable or treatable cervical cancer had they had early screenings. She has only been able to screen about 20 of these patients for cervical cancer with her current funding.
 The doctor has a foundation set up for raising $6000,00 US to fund the screenings of 360 of her female patients for cervical cancer.  You can see more about the issue and how the money will be allocated in the proposal below.
Six thousand dollars doesn't seem like a lot, but I think it can go a long way to helping the women in the Loitoktok area get some much needed help.
I'm doing this because I think it's situation where there is a direct tangible result we can help with. Unlike other projects or charities where it might be difficult to know exactly how your money is being used, this is a very simple situation where we are helping someone buy medical supplies and directly helping people. I am sending all of the money directly to the clinic. Very simple.
I really hope you can donate to Dr.  Kamau's foundation and help these women. Thanks so much, Andy
Here's more information on the foundation and this project: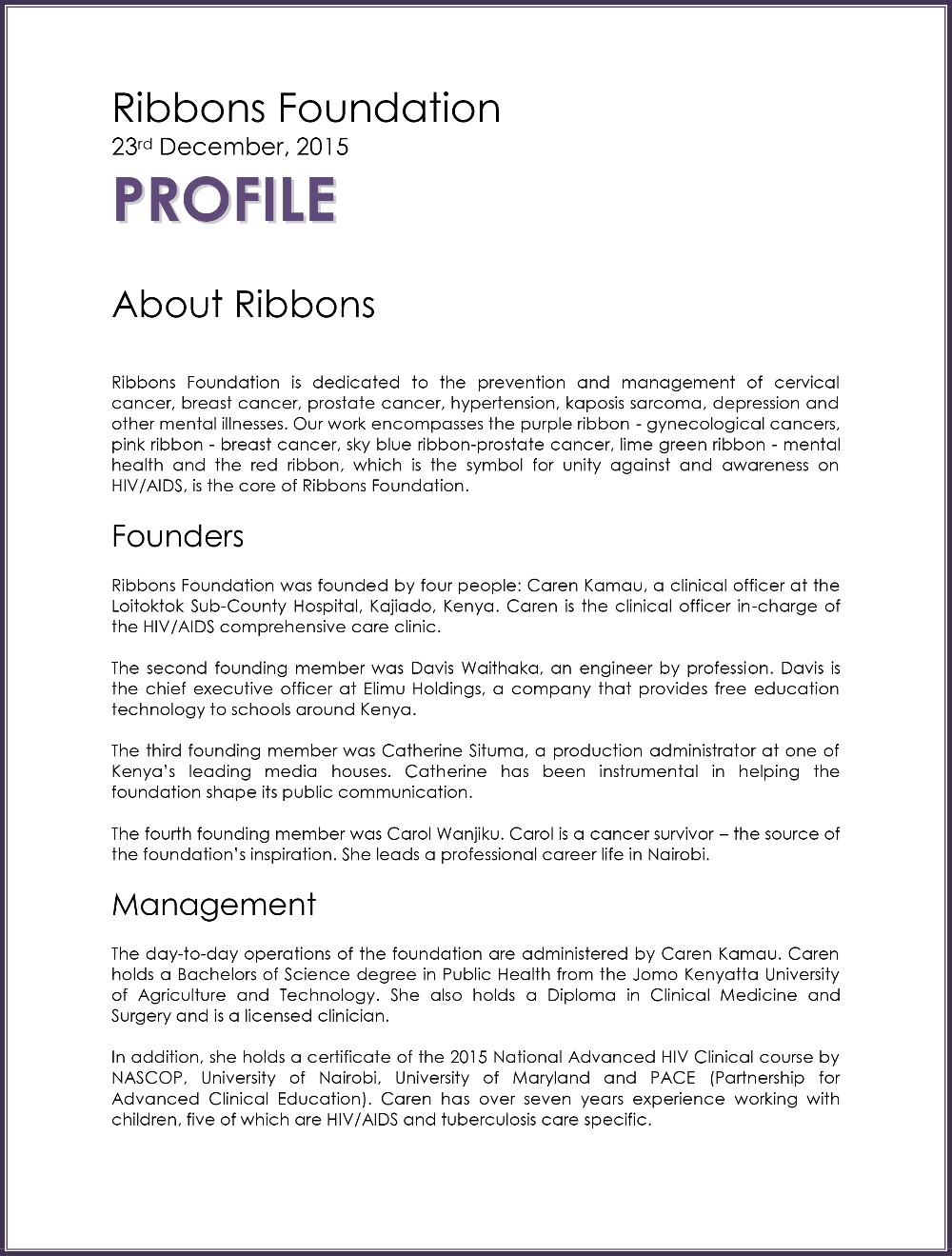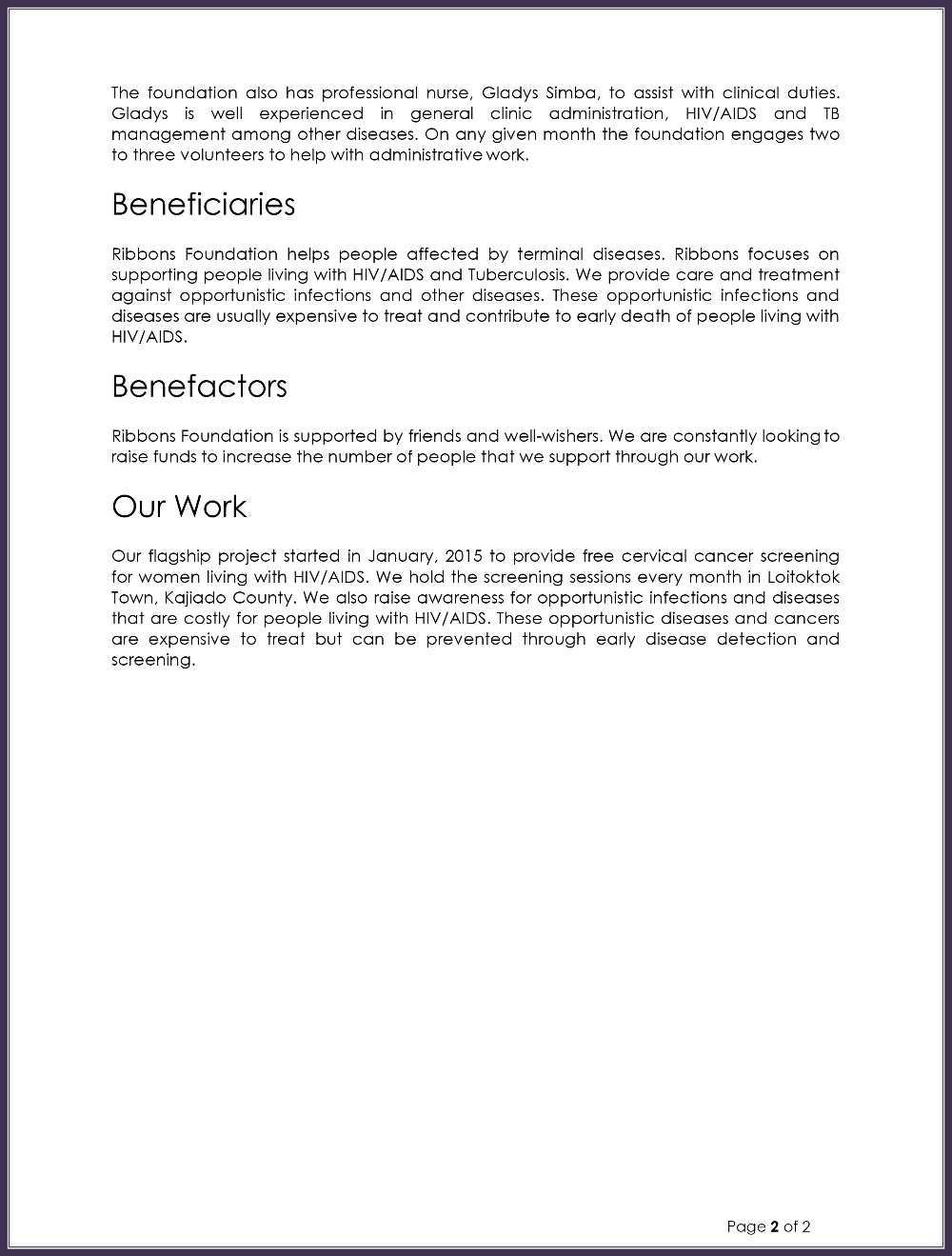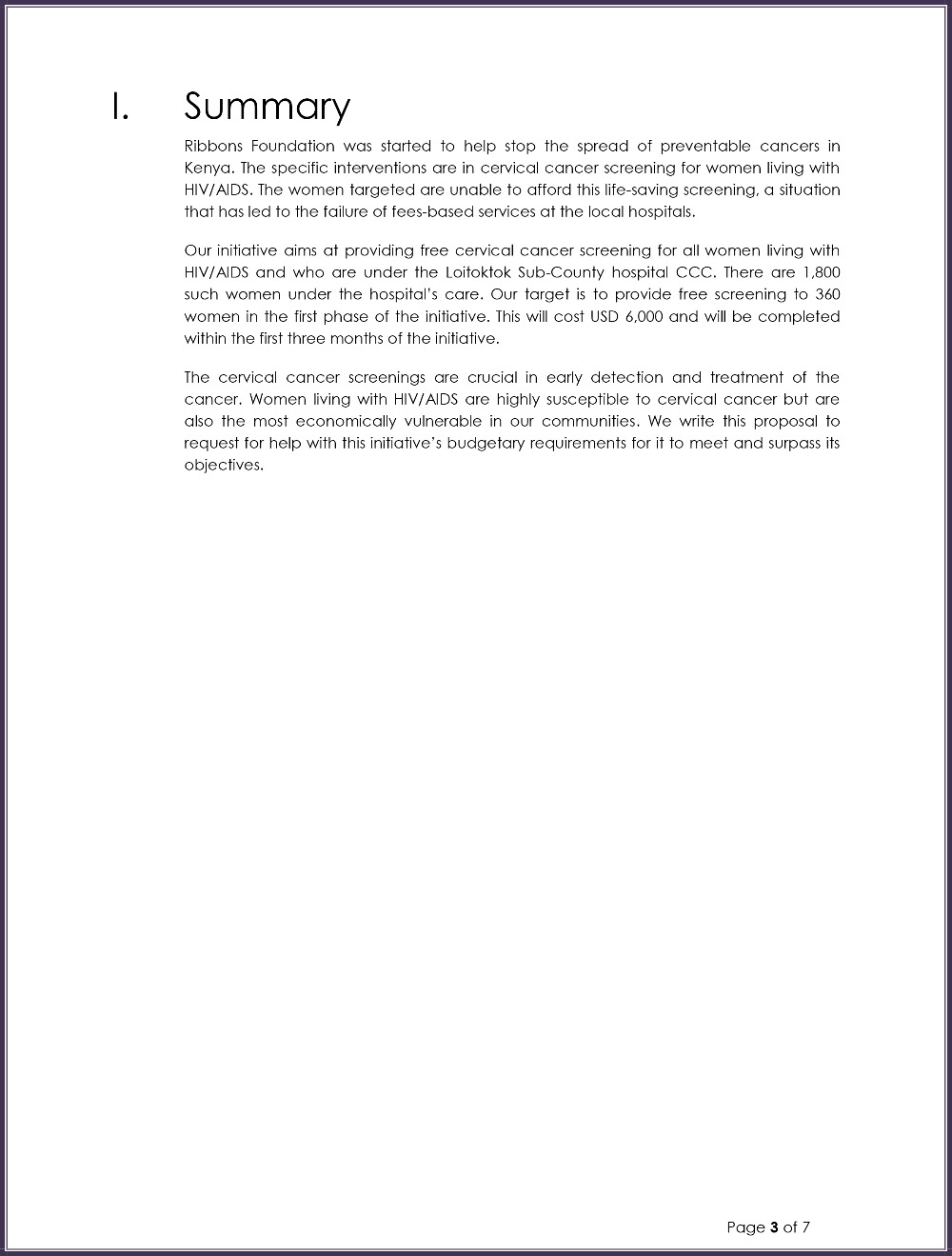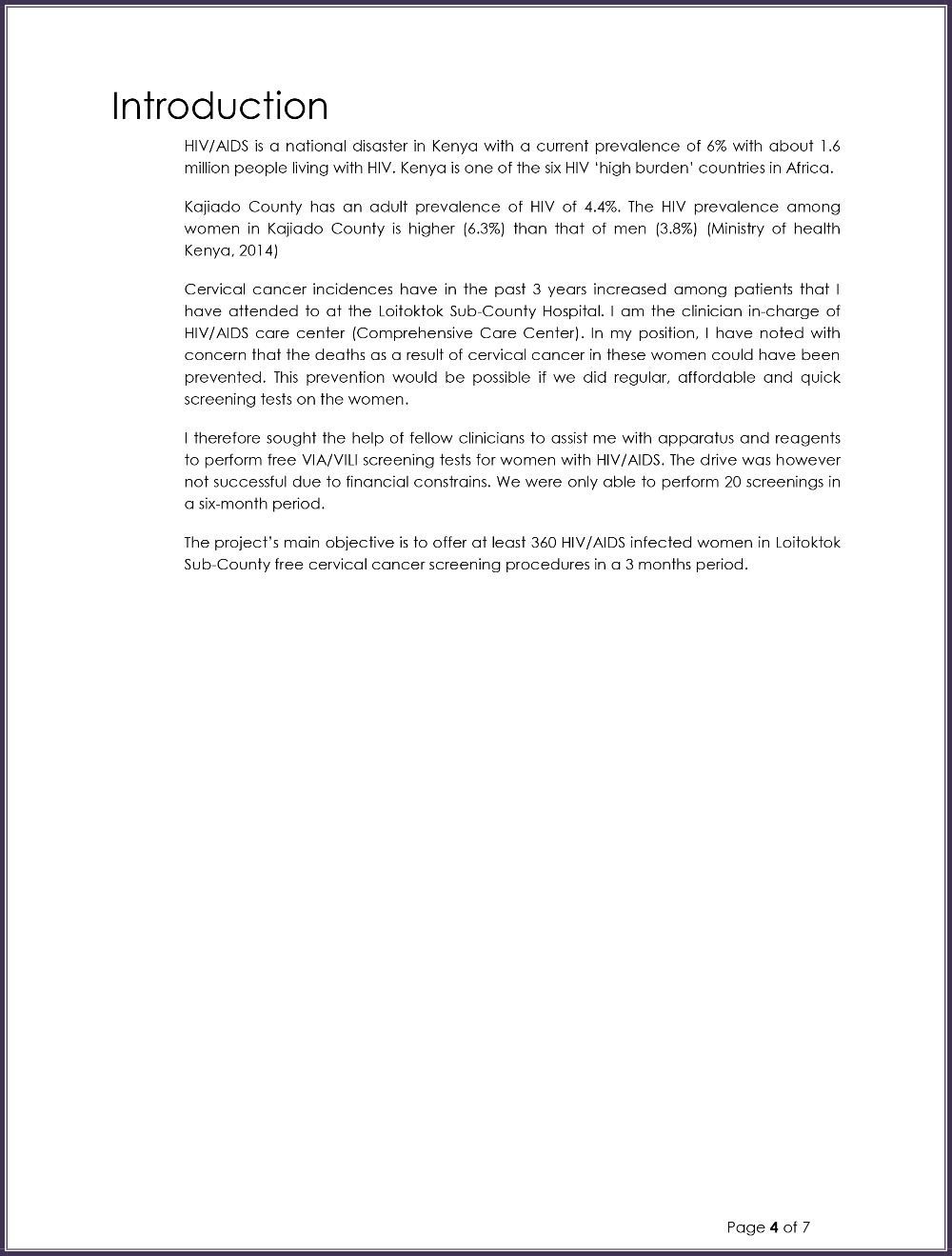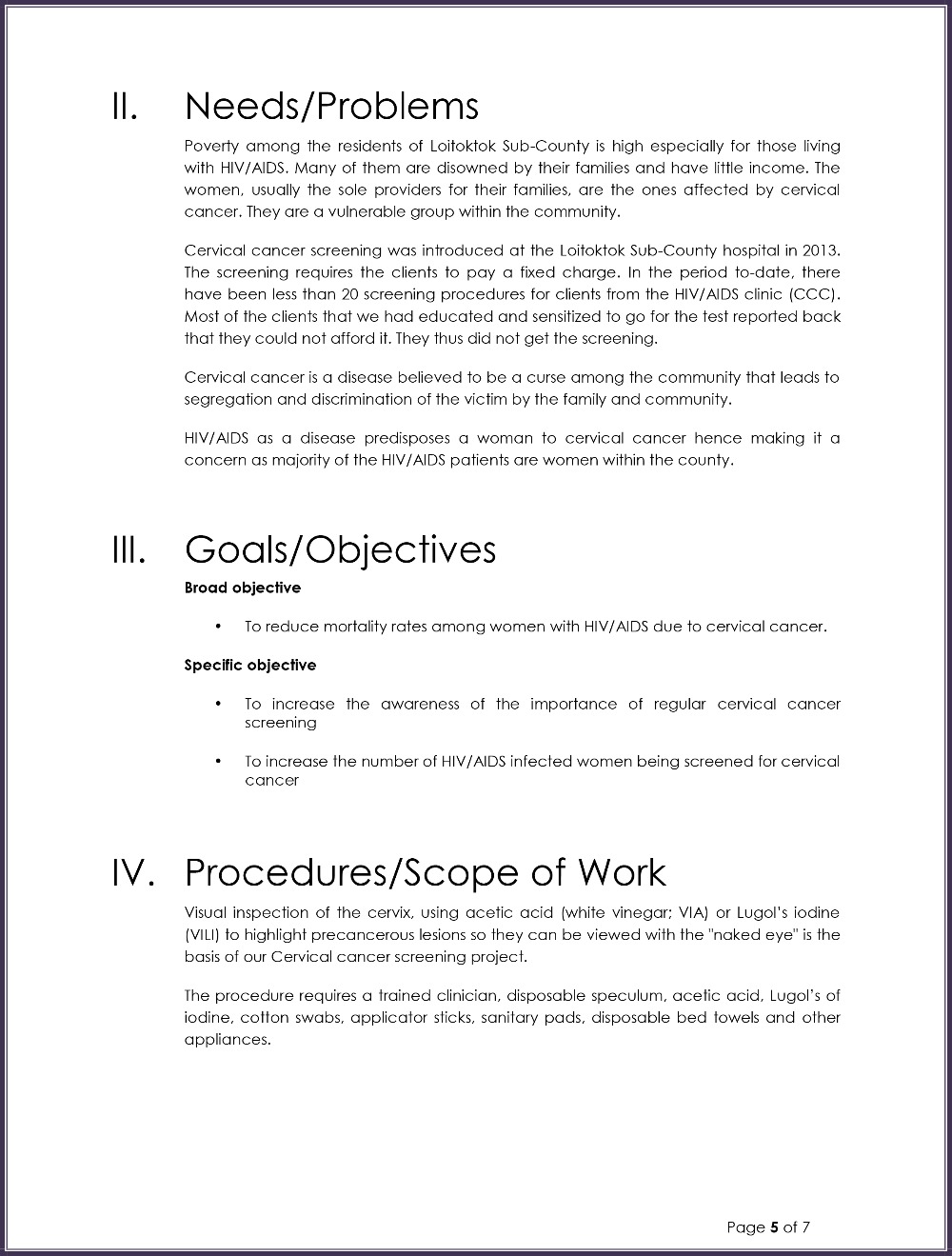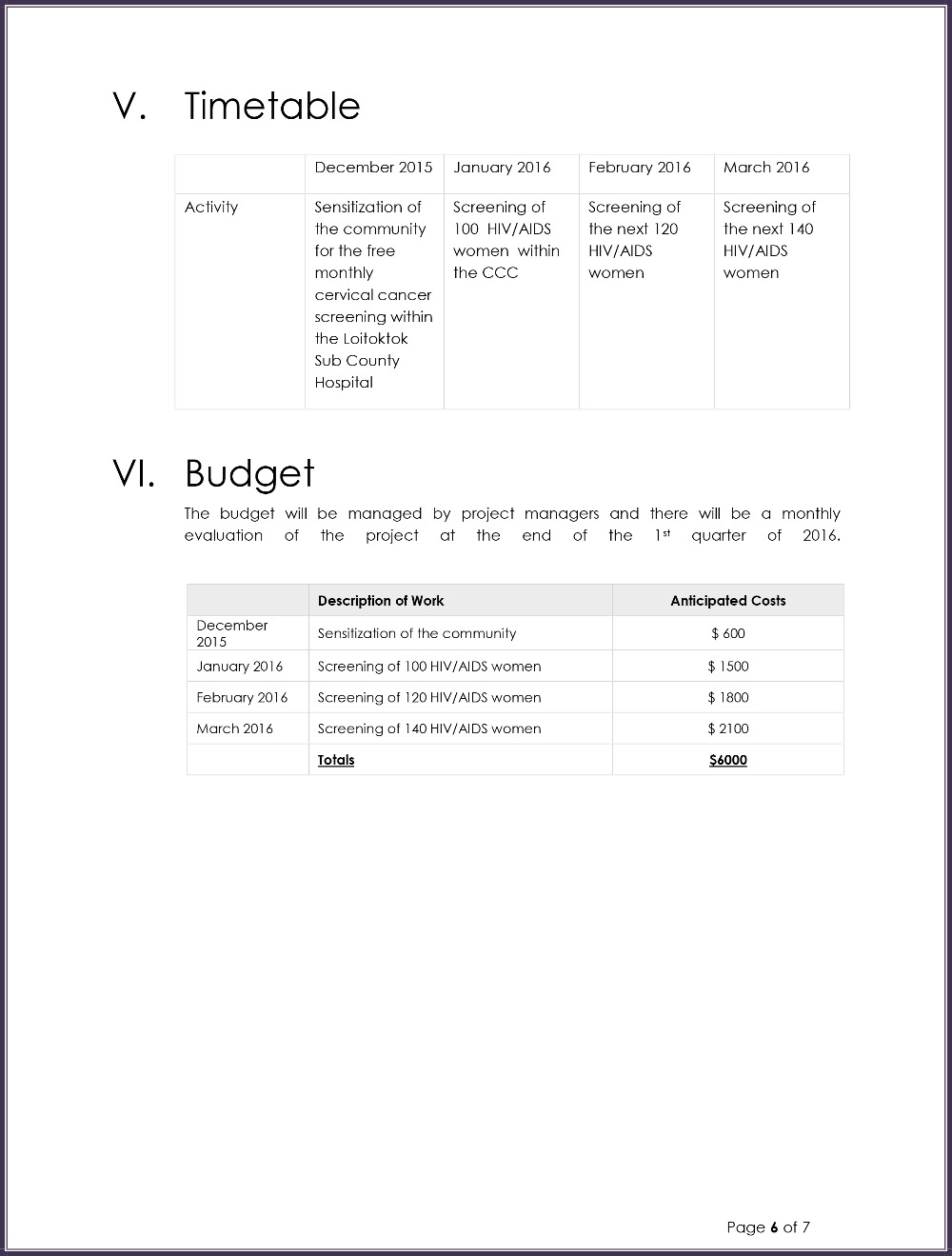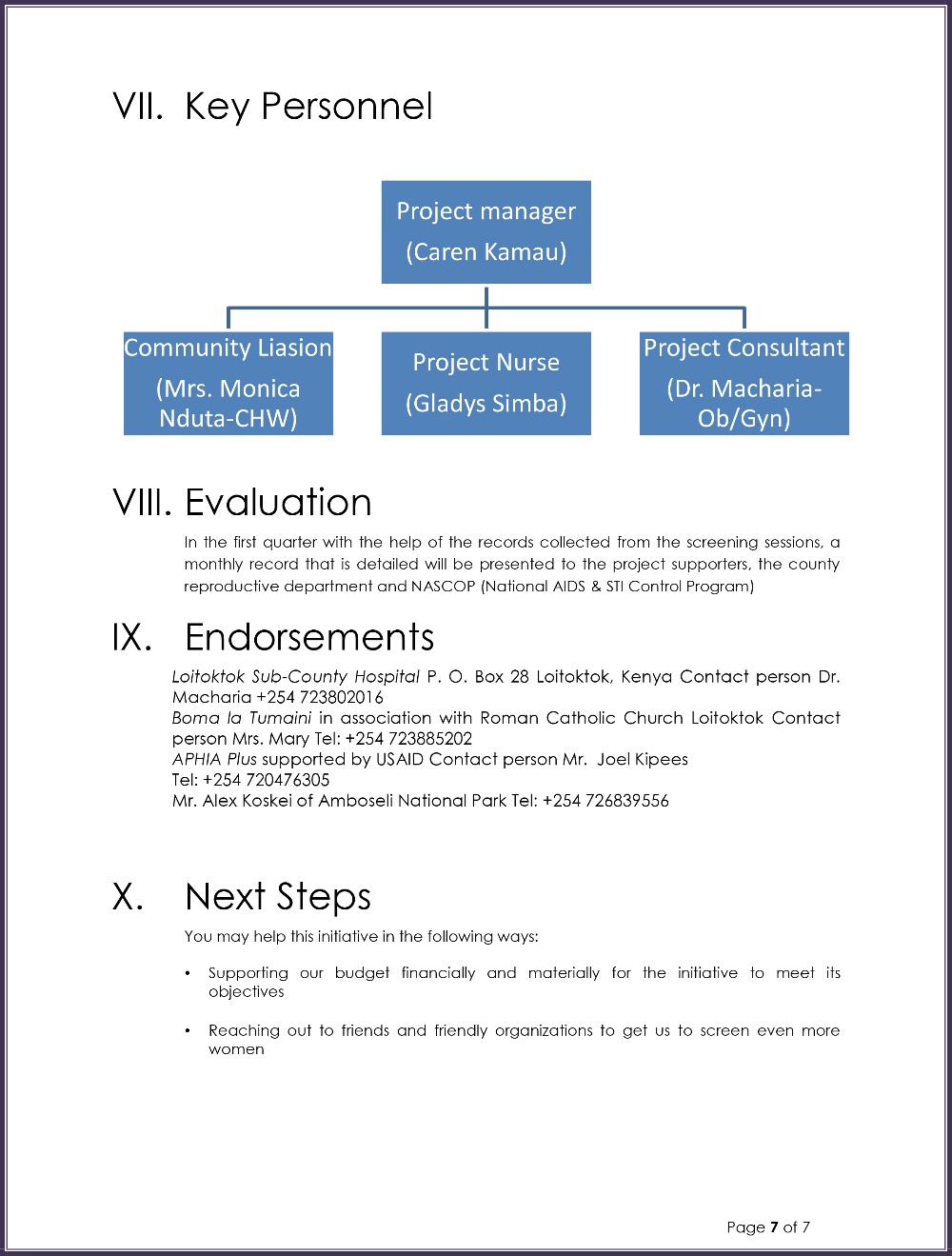 + Read More
Be the first to leave a comment on this campaign.