Help rebuild business after illness
$1,519
of $5,000 goal
Raised by
11
people in 32 months

Years of health and financial setbacks leave me still struggling to survive. Help from kind people here and other friends helped me start to get back on my feet, but the setbacks continued so here I am again, hat in hand.
Chronic pain and depression hit hard after being forced out of my house last winter. Would be sleeping on the streets if it weren't for the kindness of friends letting me stay in an abandoned house, but still barely keeping the utilities on.

Then came the summer heat, which incapacitated me from fibromyalgia neuropathy. Couldn't run my computer when it was that hot anyway -- all it did was malfunction. Then the wildfire. Two weeks at a Red Cross shelter, another one at home with heavy smoke giving me migraines, and yet another shell-shocked into a long dissociative spell.



Was finally convinced to apply for disability over the summer, but missed a deadline during the fire so have to file an appeal or start over. Either way, it delays getting that through the hoops and red tape even longer. It's cold, can't afford to turn the heat on. not able to cook much with no stove, but at least there are food stamps so I can eat, even if it's rarely hot. Will soon lose the family heirlooms in storage too if something doesn't happen soon.

Subscriptions for my web work are past due, and need to be renewed so I can keep up work for current clients. Would always prefer to work for my money where possible, please check out my business site , and perhaps become a client yourself!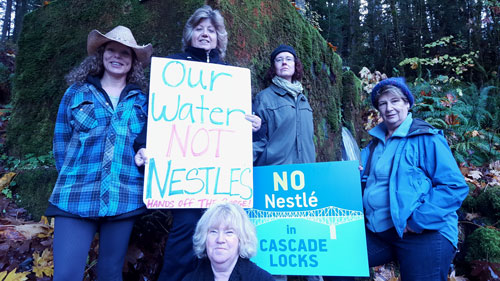 So, at the end of my resources, I thought I'd see if all of my volunteer work over the years during times of illness, injury, and underemployment carries any weight among the good and generous people here.

Timeline: March 02015 to Present

People in my community have helped as much as they are able, but few here are in any better shape financially. I need outside help to keep going.

Please look at the links below to give a clearer idea of my education and experience. Have worked hard and struggled to do the right thing my entire adult life. Ask me any questions you may want more information on.

Read my CV
Marylhurst University Bachelor's Thesis

Again, am not looking for a free ride, just help to get on my feet and still looking for some stability for the first time in my life. Anyone who knows me knows I pay it forward in many, many ways on a regular basis. I still believe in miracles, and pray that the word will somehow reach the right person to help me keep the dream alive. Thank you for your consideration!

DISCLAIMER: If you or your immediate family has financial interest in the city of Cascade Locks, I am only allowed to accept a contribution of $25 or less.
+ Read More
Be the first to leave a comment on this campaign.