ReBuild Comic Emporium!
$650
of $5,000 goal
Raised by
15
people in 2 months
Hurricane Michael, the third most destructive hurricane in US history, devastated our town on 10 Oct 2018. Many people lost their homes and some lost more. Alongside the catastrophic damage, most businesses were destroyed. One of these casualties was our beloved Comic and Game store - Comic Emporium. We need all the help we can get to rebuild our store and help it's beloved owner, Greg Ray.
For 18 years,  founded March 2000, Comic Emporium has been a fixture of nerd culture in a place where nerdom has never been chic or cool.  Located in Panama City FL, Comic Emporium was a social hub for wargame, comic book, CCG, RPG, Cosplay, Gunpla, and board game enthusiasts. No matter our interests, it was a place we were loved and accepted. It was more than a store for many of us.
Greg was always the smiling face that greeted you when you walked in. A father, grandfather, and avid nerd himself, Greg has a familiarity that makes you feel welcome and at home. He has always been, kind, trustworthy, and helpful - the perfect shop owner.
When asked why he started CE, Greg said this:  "I've always loved all things nerdy even before they were part of our mainstream pop culture. I wanted to build a place where people could be comfortable in their nerdiness and meet others who loved the same things they did."
But now, at 54 yrs old, Greg faces his toughest challenge. After Hurricane Michael hit, Comic Emporium was left devastated. The hurricane blew in windows and water and wind destroyed most of his stock. What the hurricane didn't destroy, looters did. 
We were able to salvage some of his board game, comic, and wargame stock, however most everything else was damaged or gone. The building where CE is located is totaled and the landlord will most likely choose to not rebuild. Greg, whose home was also severely damaged, was unsure if CE would ever be open again.
But we have encouraged him, and we know that we belong to a great community. So I am turning to our wargame, rpg, cosplay, card game, board game, comic book, nerd, geek, brothers and sisters. Let's do something great for a great man.  Greg has filed for FEMA support but we don't know how far that will go.
Let's give him the support he needs and turn this darkest moment into his brightest moment.  I am reaching out to the international community because I know it's great and filled with people with big hearts. Help bring a smile back to this awesome man's face.
By donating to this GoFundMe your are donating directly to our efforts to not only to rebuild CE, but make it better. 100% of the money raised goes directly to Greg and Comic Emporium LLC and will support him in acquiring (or building) a new store. 
The funds will be used on the following: purchase/startup costs for new building, computer equipment, credit card processing equipment,  new scanner for inventory,  new shelving, and new stock.
Transparency - This campaign was setup by a patron of Comic Emporium (Matt Fuster) on behalf of Greg as he deals with his home that was severely damaged. Greg has direct access to and complete control over this fundraiser. I will be reaching out on his behalf to all major publishers to see if they will assist. Please share this!
More Pictures of our CE family: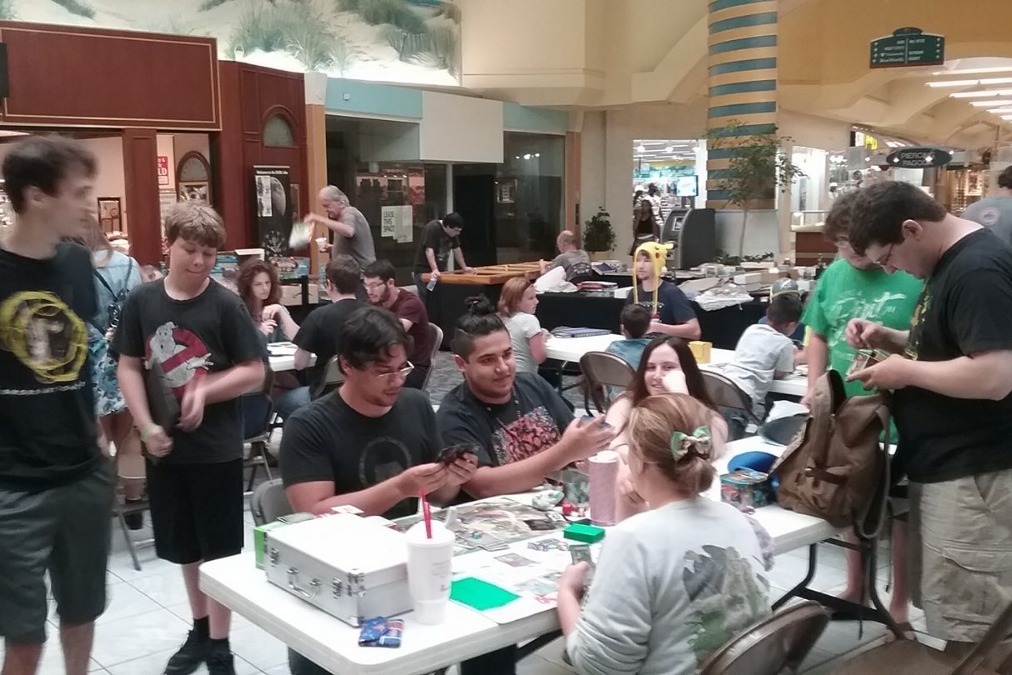 + Read More
Hello everyone,

This is Matt again, posting on Greg's behalf.

Thank you all for your generosity. This last month has flown by but we are making it through one day at a time.

Currently I have been working with Greg to sell off damaged items and get the shop in working order.

Because of the massive amounts of business properties damaged, it doesn't look like we will be able to move so we need all the support we can get to make this existing location work. Because of supply and demand, most places are already filled or way to expensive for a comic and game store.

Several people have asked about insurance. As some might now, Hurricane insurance for small businesses is very expensive in this area and like so many businesses Comic Emporium did not have coverage. This area has withstood many hurricanes, but no one imagined a storm would hit this bad - Michael was the third most destructive storm in US history. The FEMA process for receiving a small business loan has started but its a long process.

Each person's generosity has helped to lift Greg's spirits as he makes plans to reopen. I can not thank ya'll enough for your kindness in this overwhelming and difficult time.

Please continue to share this story as my hope is, once again, to bring joy to someone's life who has been a joy to our community.

Thank you all!

PS photos of current status soon to come.
+ Read More