A second chance for starving horses
$1,355
of $4,500 goal
Raised by
24
people in 13 months
Reagan Miles
On March 8th 2016 Ride-A-Rescue was contacted about 4 emaciated horses in Floyd County that were in need. One horse on the property had become entangled in a fence while trying to find food and had died. Of the remaining horsesk, an 8 month old filly named Gambler, was down and unable to stand on her own. Her body condition score was 1.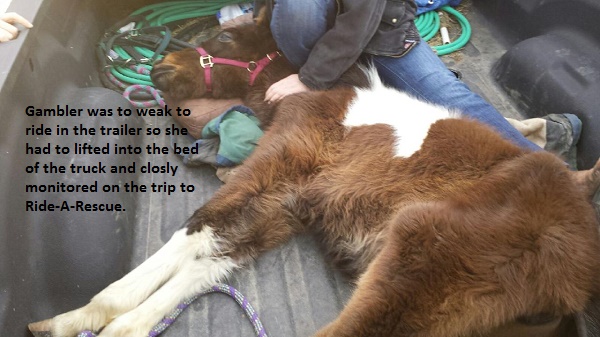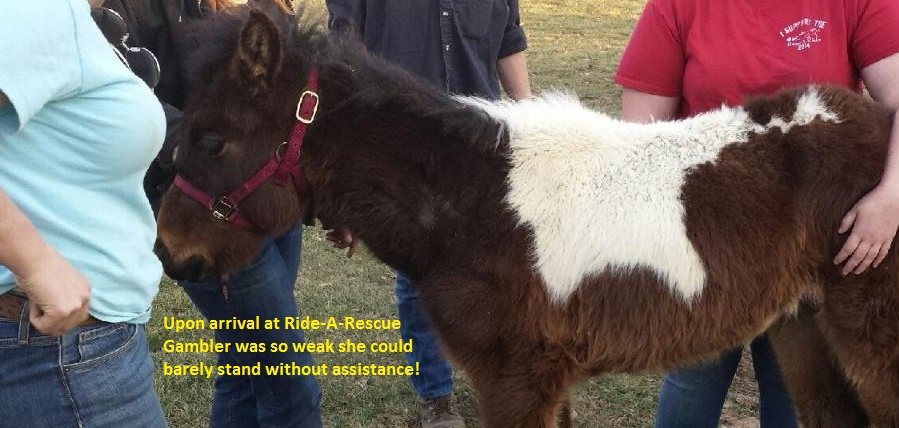 Once at Ride-A-Rescue, Gambler was immediately attended by volunteers and a licensed veterinary technician. Under veterinary orders, an intravenous catheter was placed in the very dehydrated filly; she was monitored carefully the following 24 hours and given fluids as well as introduced to feed. The next day, the veterinarian was out to pull bloodwork and overall assess Gambler and the other three horses, but unfortunately Gambler was far too weak, anemic and emaciated to be saved even by drastic measures.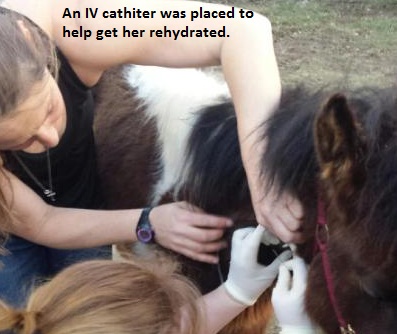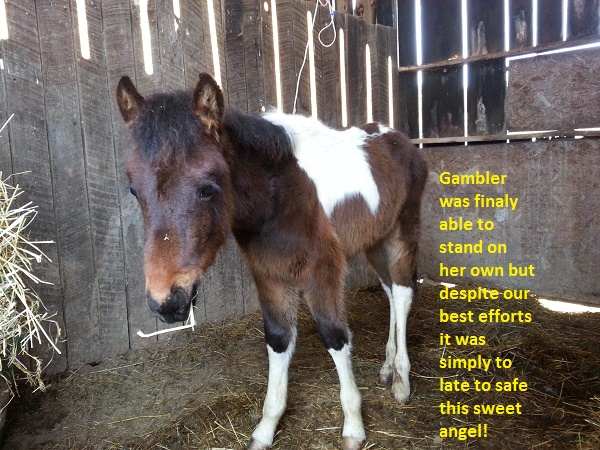 The other three horses include: Gambler's mother, Cassino Royal aka Cassy, who came in with a BCS of around 2; Gambler's 2 year old sister, Chancie, who has a BCS of 2-2.5 and is the size of a weanling; and Chancie's mother, Roulette, who is in the best condition of the bunch at around a 2.5 BCS. Roulette also had some old wounds that had to be attended by a veterinarian.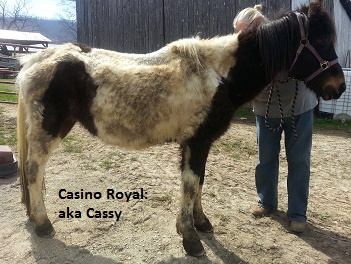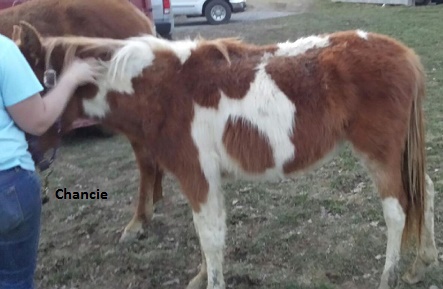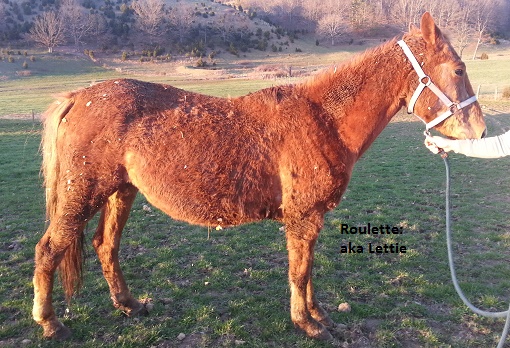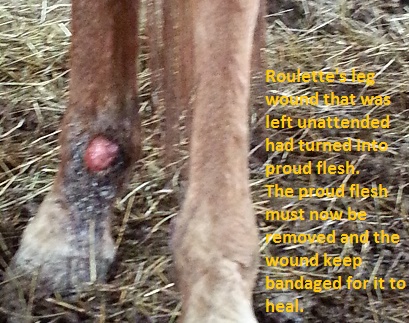 Winterfrost Farm's and Ride-A-Rescue has in their care 58 horses other than these. The rescue does not often rely on donations as the horses in the Ride-A-Rescue program tend to pay for their own care by being good equine citizens providing trail rides and riding lessons to the public and attending special events in the NRV area. While three more horses may not seem like a lot to take on, winter is often a time of hardship for all livestock caretakers as winter feed is typically the biggest expense. These three horses need more feed and veterinary care than the long term residents of Winterfrost Farm and Ride-A-Rescue. As winter funds have been depleted caring for the rest of the rescue herd and spring rides/lessons have not yet truly started to bring in money for 2016, monetary donations for assisting in buying additional food and paying for veterinary care would be greatly appreciated!
Hay, grain, dewormer and other non-monetary donations are also truly appreciated but please keep in mind that we have these horses on a specific feeding/vet care regiment, so we advise you to call or email for specific non-monetary donation needs.
Thank you so much for taking you precious time and energy to read about these sweet horses that are in great need of help! Without amazing, caring and loving people like you, Ride-A-Rescue would not be able to do what we do and help the horses we help! Please know that no donation is too small! 
You can like our facebook page 
Ride-A-Rescue
or visit our web
www.ridearescue.org
 to keep up with Chancie, Casino Royal, and Roulette's progress; stay posted with our up coming events and learn more about the other horse residents at Winterfrost Farm and Ride-A-Rescue.
+ Read More
Be the first to leave a comment on this campaign.