David Wayne Plunkett Fund
$15,110
of $150,000 goal
Raised by
191
people in 53 months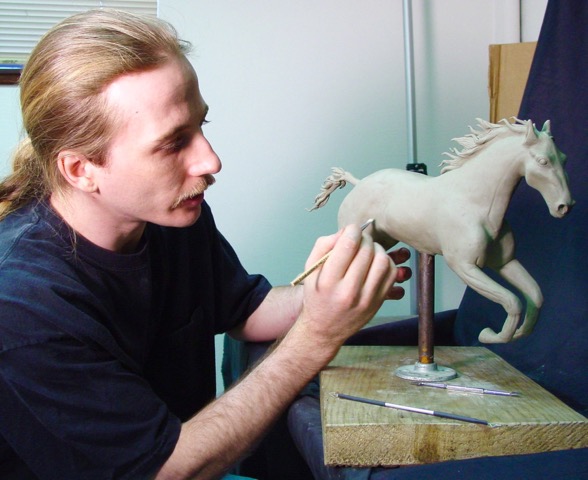 April  22 ,2016
This is an update for 2016, David has begun chemotherapy treatment for stage 4 Hodgkin's lymphoma. ,after surviving the horrific accident last year,a new journey is under way. We are hopeful that the chemotherapy will be successful, please keep us in your thoughts and prayers.
 This is a corrected update recounting the terrible event that David Wayne Plunkett survived just a few short weeks ago, on April 2, 2015 at his home in Rock Hill, SC.
At 4:30 that afternoon, David Wayne's wife, Chelsea, was in their kitchen feeding their 14-month old little daughter, Catherine, when he had stepped outside to mow the yard. As he started his reconfigured lawn mower, the propane gas container exploded and he was gravely injured. 
Chelsea had settled into their den with Catherine when "there was a big, white flash and then, huge 'BOOM!!', and the den window blew in." Thankfully protected by the drawn curtains at the time, they weren't injured by the shards of glass. Chelsea, frightened, holding baby Catherine, grabbed her cellphone and rushed to the back door and saw David Wayne staggering towards her, saying, "My arms. My arms." Stunned in disbelief, Chelsea said his right arm was in tatters, like "red, shredded paper, with tissue hanging and his hand gone." His left arm was shattered with bone and musculature visible and bleeding. She rushed to David and he sat upright, in shock, as she called 911.
Within 30 seconds of the explosion, R------ ------ arrived from his house nearby. Taking off his belt, he immediately applied a tourniquet. He reassured David Wayne, telling him, "I'm your new neighbor, introducing myself, and I was a U.S. Navy SEAL. I know what I'm doing and you're not going to die today."
At nearly the same time, another neighbor, T------ ------, got there and used his belt to apply a tourniquet to David Wayne's left arm, all the while praying out loud in a steady voice. David Wayne was praying out loud the whole time, too: "Please don't take me now, God. I need to be here for Chelsea and my little girl."
And he kept repeating his prayer and T------ kept repeating his, and R------ kept him stable until the EMS people arrived minutes later and loaded David Wayne into the ambulance to be taken to the airport at Rock Hill, and then heli-vacked to Charlotte and the awaiting emergency room surgeons and nurses at the Carolinas Medical Center.
The helicopter pilot had heard the ominous explosion, some mile and a half away and was already on standby-alert. The neighbor T------ drove Chelsea and the baby to Charlotte.
There was great fear and anxiety that David Wayne would not survive the trauma and, when those prayers were answered and he did, still more concern for his eyesight and his being able to keep his severely injured left arm. He was afraid he would wake up from those operations with the remaining arm removed. The wonderful orthopedic surgeons at CMC operated seven times, cleaning out damaged tissue, grafting skin from his legs and were able to save that arm. Nerves, bone remnants and sinew in his right arm, which was severed six inches up from his elbow, were re-established in the hope of his being able to accept a prosthesis in the future.
While recovering, David was visited by ------- ------, a 25-year old young man who is a double amputee victim himself. He will mentor David Wayne as he goes through his own rehabilitation journey with his prosthesis when it is fitted.
Through the generosity of a family member, Chelsea and David Wayne's mother and sister were able to stay in the adjacent CMC Hospitality Suite for three weeks until he was able to be discharged and returned to Rock Hill.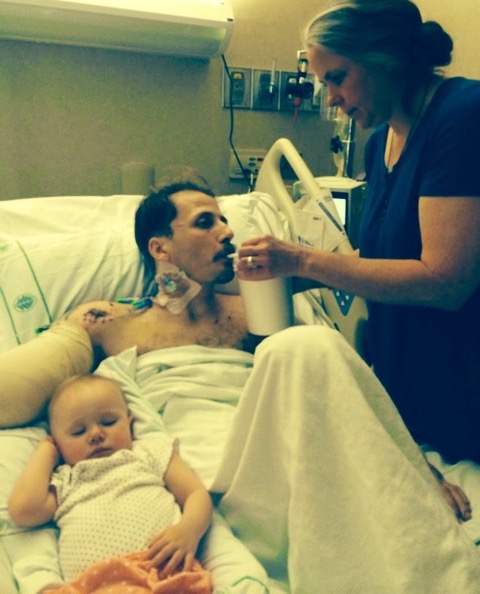 David Wayne is home now, back in Rock Hill, recovering as best he can. He will return to the hospital weekly to have his wounds examined. 
This is  a catastrophic, life-changing event; an accident which has changed his life forever. He is a well-respected and phenomenally creative, professionally trained make-up artist and sculptor in the Film Industry in the Carolinas, renown and highly regarded for his work in horror movies and action films, as well as being a great-nephew of the famous Costume Designer for Gone With the Wind and many other films, Walter Plunkett. 
With the aid of a prosthetic right arm, he promises to be back in business as soon as he is able. It will take a lot of redevelopment effort and expenditures, but his mind and talent are uninjured and his will is strong. He is greatly encouraged by the multitude of prayers, donations and good wishes offered by his family, friends, and co-workers in the Film Industry, particularly those of his Union (both National and Local), IATSE Make-up Artists and Hair Stylists Local 798, who have been overwhelmingly demonstrative in support. And, too, strangers who have been so generous in donating money to someone they don't know but who have wanted to show they care. This all has meant the world to Chelsea and David Wayne in this horrible ordeal.
David Wayne's recovery will take a considerable amount of time, and will be arduous and challenging everyday, but with the help you all have given, and their faith in the Almighty, they have hope for the future.
Thank you, everyone, for all you so graciously and generously have done on their behalf.
Sincerely yours,
John F. Davis
(Uncle)
N.B.: I've redacted the names in this update of the neighbors, who, in effect, saved David Wayne's life with their quick actions, and the young man mentoring David Wayne at the Carolinas Medical Center, out of respect for their privacy.
Here is the link to the local TV story about the explosion:
http://www.wcnc.com/story/news/local/2015/04/06/stranger-saves-neighbors-life-after-rock-hill-tank-explosion/25378683/
There will be more photos added soon, and this site will be managed by Chelsea and David Wayne Plunkett as he recovers. All funds donated are going to them, and that was established from the outset when I organized this site.
Thank you all again. 
JFD
+ Read More