129
13
Preserve the Vivien Leigh Albums!
$6,156
of $7,000 goal
Raised by
130
people in 8 months
***PERKS! Donations of $25 or more will receive a special e-booklet containing approximately 20 never-before-published photographs from these albums***
Hello, Vivien Leigh fans!
On Tuesday September 26, Sotheby's auctioned off over 300 lots from Vivien Leigh's estate. I was lucky enough to be the winning bidder on lot 237, a set of four photograph albums (plus a handful of loose snapshots and professional photographs) dating between approx. 1947 and 1961. The photographs are a mixture of personal snapshots as well as a number of professional photographs of the interiors and exteriors of Notley Abbey and Durham Cottage. Famous faces enjoying a weekend at Notley include Tyrone Power, Linda Christian, Anthony Burrell, Roger Furse, Orson Welles, Merle Oberon, Danny Kaye, Ruth Gordon, and David Niven. Professional photos are by Sasha (Alexander Stewart) and Tom Blau for Camera Press. In total the photographs number approx. 400.
Before the auction, I was able to raise some money through private donations in order to bid. As was probably predictible, bidding went higher than originally planned/anticipated. Now, I am making a public appeal to be able to make up the difference and carry the albums into the future.
Who are you and why did you bid on this lot?


My name is Kendra Bean and I am a writer, film historian, and museum curator. For the past 10 years I have been the editor of
vivandlarry.com
, the largest online archive for information about Vivien Leigh and Laurence Olivier. I am the author of Vivien Leigh: An Intimate Portrait (Running Press, 2013), a contributor to the upcoming book Vivien Leigh: Actress and Icon (MUP, 2017), and have written and/or lectured about Vivien Leigh for the following museums/publications/companies: The BFI, National Portrait Gallery, Presidio Officers' Club, Walt Disney Family Museum, V&A, American Cinematheque, FilmStruck/Turner Classic Movies, Cohen Film Collection, and more.
I went for this lot specifically because of my interest in and work on the Oliviers and their public, private, and professional relationship. The photographs reveal glimpses into their lives that have been written about but very seldomly seen. They are true treasures.
Knowing that museums here in London were not planning to bid on the albums, I believe I am the next best custodian. It would have killed me to see them disappear into someone's basement to never resurface, or worse, to be broken up and sold piecemeal on eBay. I want to preserve these albums and I have the capacity to make the contents available to wider audiences.
What do you plan to do with the albums?

1. My ultimate goal is to use the photographs in a future book about Leigh and Olivier. This has been a dream of mine for many years and I believe the photographs will offer a unique perspective and presentation. They show a private world away from the glitz and glamour of the movie studios and the theatre. These are famous people just being themselves and it is fascinating I might even argue that they are the best kind of photos (in my opinion, anyway).
2. I want to digitise, catalogue, and properly store the albums. I have advanced degrees in both film studies and museum studies, and have also worked at the National Portrait Gallery and as an archivist for the estate of prominent 20th century American photograther James Abbe. This experience has enabled me to gain hands-on knowledge regarding handling, packaging, and cataloguing historic photographic material.
3. I also want to find a way to share elements of the albums with fans via vivandlarry.com and its associated
facebook page
.
4. In the future, I will probably gift them to the V&A for inclusion in their Vivien Leigh Archive. I have made enquiries and have been told the albums are something they would be interested in accessioning down the road and caring for them in pertetuity. So that option is on the table.
Why $7,000?

Because the auction was in London, the sale price (£6500 + buyer's premium) was in pounds sterling. I've put the payment on my credit card, which is linked to my US bank account.  
The money raised here will go toward repayment of the sale price, as well as archival materials to properly store the albums. Materials will include archival-grade clamshell boxes, a box binder for loose photos, melinex sleeves, tissue paper, etc.
If this is a project that you think you can get behind, I appreciate your generosity. I think of this as something where everyone is a winner, and not just fans of Leigh and Olivier, but classic film enthusiasts in general.

Glimpses: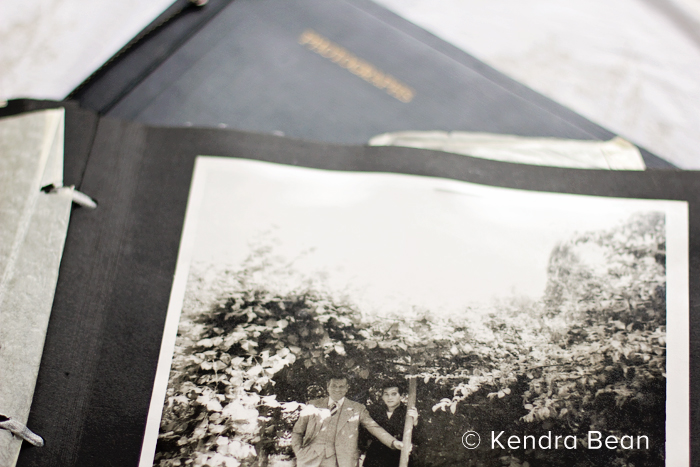 Thank you for your consideration and for trusting me to be the custodian of these invaluable treasures! As in any fundraiser, all donations are appreciated and every little bit helps.
As I said when privately raising money, there is no "I" in "team" but there are two "i"s in Vivien :)
And if you have any questions, please feel free to ask.
#TeamViv
Kendra
xxx
+ Read More