Portmanteau: A "Celexploration"
$1,035
of $2,000 goal
Raised by
36
people in 32 months
As the folks close to me know, I recently moved from Dayton, OH to New York City. If you didn't know-- SURPRISE! One can move to NYC for any number of reasons, but one of the most exciting for me is the opportunity this city gives to musicians. Metropolitan Opera, here I come!
In June, I will be putting on a recital series entitled Portmanteau, which celebrates Juneteenth- the day in 1865 when Texas slaves finally learned that slavery had been abolished in the United States. As a concert vocalist, I will celebrate this pivotal American holiday personally by tracing the musical journey of song from the opera halls, royal courts, and parlours of Europe, to the hushed cotton fields and brazen Underground Railroad of Antebellum America, all the way back to the esteemed concert stage.
That brings me to the purpose of this account: I am asking for your help in reserving a venue to host classical music critics, art & culture bloggers, and various contributors from NYC publications for a private viewing of the recital, before it is presented in Harlem area churches as a ticketed event. As you can imagine, this provides an intimate, free-of-charge, setting for a group of influential writers to review my work and preview it for arts lovers and paying audiences in NYC and possibly beyond.
Not too long ago, I used to believe that GoFundMe should only be used when someone has fallen on hard times or suffered an unfortunate event. After praying about whether I should come here for help, my old way of thinking seems cynical. Why can't it be used to help someone who could be closer than ever to making their dreams come true? Why not help someone tell a story they believe needs to be shared? Why not crowdfund to support the arts--an artist?
If you would like to support my next step-and believe this is a good way to show it- I humbly ask for your financial support. $5 is great! I will thank God and you for that, just as I will for anything more or less. All prayers, donations, and well wishes are appreciated! To add a little fun, whoever finds it in their heart to make the largest donation will get to make a song request for me to sing in a video :-)
Finally, please be on the lookout for information on my coming website, tickets for The Portmanteau Recitals, and other news in the next few weeks! Things are moving quickly!!
~Love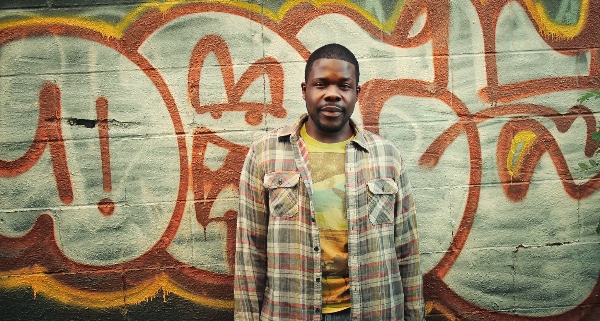 + Read More