45
28
Recycling plastic waste at ISH!
€1,176
of €2,750 goal
Raised by
40
people in 11 months
*NOTE: ISH students, parents and staff can make donations in cash to Ms. Contreiras in B003! Please see our second update for more information on this!*

About us

Hello there! Great that you've found us!

We, the PlastISH team at the International School of the Hague, are looking for someone just like YOU.

You long for a green future, you want to reduce the amount of plastic waste that ends up polluting our beautiful Earth, you want to make a difference. And that's why you've come to the right place!

At PlastISH, our aim is to have a complete production line consisting of all four machines to recycle our school's plastic waste. This way, we'd be able to create products at a relatively large scale and have a greater impact on the community, both at ISH and in The Hague - possibly even at an international scale later on! 

Simeng spent two years building the plastic shredder for her Personal Project but we cannot afford to spend a total of six years on the remaining machines and that's why we've decided to buy them. Problem is, this needs money...

Our team is split into designers, engineers and business & marketing who have so far been working together to:
- Shred different types of plastic 
- Make improvements to the shredder
- Develop molds 
- Create a website
- Present our work at different exhibitions


Costs

Just so you can be sure that your money will be used wisely, here is the budget plan: 

Extrusion Machine - €1260
Injection Machine - €400
Compressor - €700

Special Price for the 3 machines - € 2150
(the above adds to €2360 but we have received a discount)

Shipping cost is around €500 for 3 machines

Remaining €100 will be spent on molds

Total = €2750


Information on the four machines

Shredder (the one we have):
Plastic waste is shredded into tiny pieces which will be used in the other machines to create new things. By changing the sieve inside the machine, the output size of the pieces can be modified to create different patterns and processes.




Extruder (one of the three that we need):
Extrusion is a continuous process where plastic pieces are extruded into a line of plastic. This can be wrapped around a mold or used to refill our 3D printers with printing filament in a variety of colours. Possible products include lampshades, rope material, grips, fashionable hats, 3D printing filament...




Injection Machine (one of the three that we need):
Plastic pieces are heated and injected into a mold. It is a relatively quick process which is well suited for creating and mass producing small objects. Various molds can be created, both simple and complex. Possible products include wall tiles, spinning tops, handles, creative art pieces...




Compressor (one of the three that we need):
Plastic is heated inside the oven and slowly pressed into a mold with a carjack. Well suited for making large and more solid objects, the oven itself is also a great machine for prototyping and making plastic tests with. Possible products include clipboards, trays, cutting boards, bowls, plant pots, pencil holders, wall clocks...





Appreciation gift for all donors
- Your name will be written on the sides of the shredder machine
- You will be offered a personalized gift when we have the machines

Feel free to contact us if you have any questions or would simply like to say hi :)

Finally, please help us spread the word! Tell your friends, family, colleagues, teachers, students, the bus driver, the lady at the cashier - everyone!

The more support we get, the sooner we can start making a difference together.



Possible products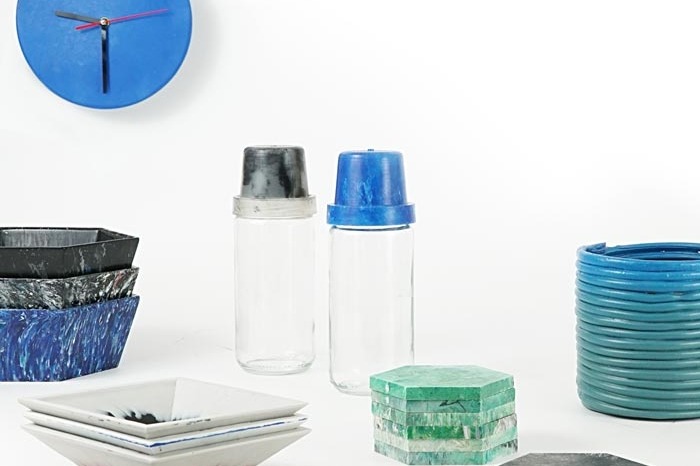 Team pictures





* PlastISH is a project inspired by Dave Hakkens' Precious Plastic initiative

Precious Plastic website: www.preciousplastic.com
PlastISH website: www.preciousplasticish.wixsite.com/plastish 
+ Read More