The Sanctuary Women's Refuge
$5,967
of $10,000 goal
Raised by
82
people in 35 months
Despite Rosie Batty being the Australian of the Year in 2015, and a fierce, high profile advocate against domestic violence, the government is cutting funding for many refuges in South East Queensland.
For those women and children escaping domestic violence, this is counterproductive and hypocritical.

I feel so passionate about helping those in need, that I have bought a house, which I am opening as a women and children's refuge. This house is a blank canvas. Contains nothing. I'm asking if you could please donate anything.

Unfortunately, I have no immediate means of receiving any funding.
Hence I am appealing to the charitable nature of many people.

The property will be modified, so the women can have their pets with them. Some women and children leave with nothing other than the clothes they are standing in, but they often grab a pet on the way out. I will modify it for clients with wheelchair access also.

Donations for anything that will be of use in a house/home/shelter, ranging from a newborn to an 18 year old youth and the mother of course, will be most welcome.

I have bought a trailer to transport all of the donations to the property. I will take donations daily to the refuge in the trailer. If you have anything that you don't need please leave it near my front door or place it in the trailer. The trailer will also be used later so the women don't have to hire a truck to move somewhere safe.

Old shipping containers would be a wonderful donation. Storage of loved/necessary possessions is vital to the emotional and mental health of these victims. Such containers would be housed in the grounds of the refuge, as a temporary, but ongoing facility.
I have a temporary storage shed for smaller items such as clothing, linen, cutlery, crockery, saucepans etc.

My aim is to firstly furnish the house/refuge/shelter so that it will be welcoming, functional and safe for the initial and ongoing victims.
Secondly, I would need ongoing donations, as my aim is to have lots of necessities for making a home for women when they leave to reestablish their new lives.
I need every item from cutlery to beds, fridges etc… anything that you have unused but in working order, from your home. Exercise bikes are not on my list. Bar fridges in each room are priorities, as the feeling of lack of security among these women is high.

Although I have the passion, the professional qualifications and the experience to run such a refuge, there are lots of other skills I do not possess. Notably:

➢ Immediately I pest and building inspections to be done.
➢ I need builders to help line out rooms and the building materials for such renovations
➢ bird aviaries, catteries, fencing to contain all animals from birds, cats, dogs, horses
➢ Advice as to the actual running of a charity and the tax /legal implications of such a venture.

I understand that there are many charitable organisations in Australia, which are recognised for their wonderful contribution in this particular area. However, in my social work field, I have noticed there are also charities which do not adhere to the philanthropic guidelines I would expect.

My aim is to provide an immediate refuge, safety, comfort, nutrition, counselling both immediate and ongoing, case management and specifically an opportunity for children to repair the trauma associated with domestic violence, so that both they and the mothers can move on to become contributing citizens of Australia, rather than victims/ or a burden on society and the welfare system.

If you have any ideas, please reply through this email address.

I thank you in advance for any ideas or donations you can leave them at my front door, 72 Melaleuca Dr Palm Beach QLD 4221.

Simone Patterson
+ Read More
Women and children's Refuge opening needs you're help
Dear readers,
Despite Rosie Batty being the Australian of the Year in 2015, and a fierce, high profile advocate against domestic violence, the government is cutting funding for many refuges in South East Queensland.
For those women and children escaping domestic violence, this is counterproductive and hypocritical.
I feel so passionate about helping those in need, that I have bought a house, which I am opening as a women and children's refuge. It will be operational 22/04/16. This house is a blank canvas. Contains nothing.
Unfortunately, I have no immediate means of receiving any funding.
Hence I am appealing to the charitable nature of many.
The property will be modified, so the women can have their pets with them. Some women and children leave with nothing other than the clothes they are standing in, but they often grab a pet on the way out.
Donations for anything that will be of use in a house/home/shelter, ranging from a newborn to an 18 year old youth and the mother of course, will be most welcome. Any bird aviaries dog beds, kennels.
Bar fridge
Desk lamps
Desks and chairs
Plates
Cutlery
Bedside draws
Washing machine
Frypan
Saucepans
Computer
Mop and bucket
Can you please leave it under carport at drop off point: 72 Melaleuca Dr Palm Beach QLD please help.
I have bought a trailer to transport all of the donations to the property. I will take donations daily to the refuge in the trailer. If you have anything that you don't need please leave it near my front door or place it in the trailer. The trailer will also be used later so the women don't have to hire a truck to move somewhere safe.
Old shipping containers would be a wonderful donation. Storage of loved/necessary possessions is vital to the emotional and mental health of these victims. Such containers would be housed in the grounds of the refuge, as a temporary, but ongoing facility.
I have a temporary storage shed for smaller items such as clothing, linen, cutlery, crockery, saucepans etc.
My aim is to firstly furnish the house/refuge/shelter so that it will be welcoming, functional and safe for the initial and ongoing victims.
Secondly, I would need ongoing donations, as my aim is to have lots of necessities for making a home for women when they leave to reestablish their new lives.
I need every item from cutlery, fridges etc… anything that you have unused but in working order, from your home. Exercise bikes are not on my list. Bar fridges in each room are priorities, as the feeling of lack of security among these women is high.
Although I have the passion, the professional qualifications and the experience to run such a refuge, there are lots of other skills I do not possess.
➢ I need builders to help line out rooms and the building materials for such renovations
➢ bird aviaries, catteries, fencing to contain all animals from birds, cats, dogs, horses
I understand that there are many charitable organisations in Australia, which are recognised for their wonderful contribution in this particular area. However, in my social work field, I have noticed there are also charities which do not adhere to the philanthropic guidelines I would expect.
My aim is to provide an immediate refuge, safety, comfort, nutrition, counselling both immediate and ongoing, case management and specifically an opportunity for children to repair the trauma associated with domestic violence, so that both they and the mothers can move on to become contributing citizens of Australia, rather than victims/ or a burden on society and the welfare system.
If you have any ideas, please reply through this email address.
I thank you in advance for any ideas or donations.
Could you please leave it under carport at drop off point: 72 Melaleuca Dr Palm Beach QLD please help.
Email:
Simonepatterson72@hormail.com
Facebook link:
https://m.facebook.com/The-Sanctuary-Women-and-Childrens-Refuge-773137662787704/
Phone 0422031199
Thanks for reading have a great day:).
Kind Regards
Simone Patterson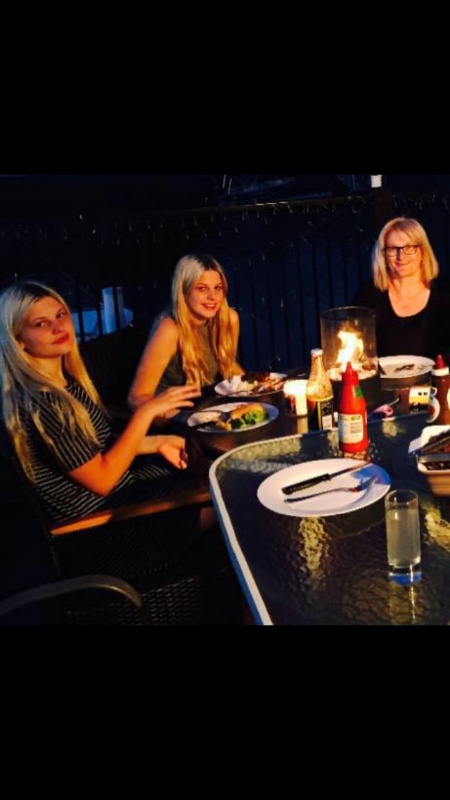 + Read More
Be the first to leave a comment on this campaign.