Help Peter study in America
€5,849
of €10,000 goal
Raised by
119
people in 48 months
Hi everyone!
I am Peter Hendriks from De Meern in The Netherlands. I am 21 years old and have Duchenne Muscular Dystrophy (DMD). At the moment I am a third year history student at VU University in Amsterdam. Contemporary History and Global History are my majors.
My dream is to be able to study history in the United States at Portland State University (PSU) in Oregon. I have an American, as well as a Dutch passport, as my Mom, Joanne, is from Portland and many of my relatives are there, I feel it is my second home after Holland.
Will you help me make this possible?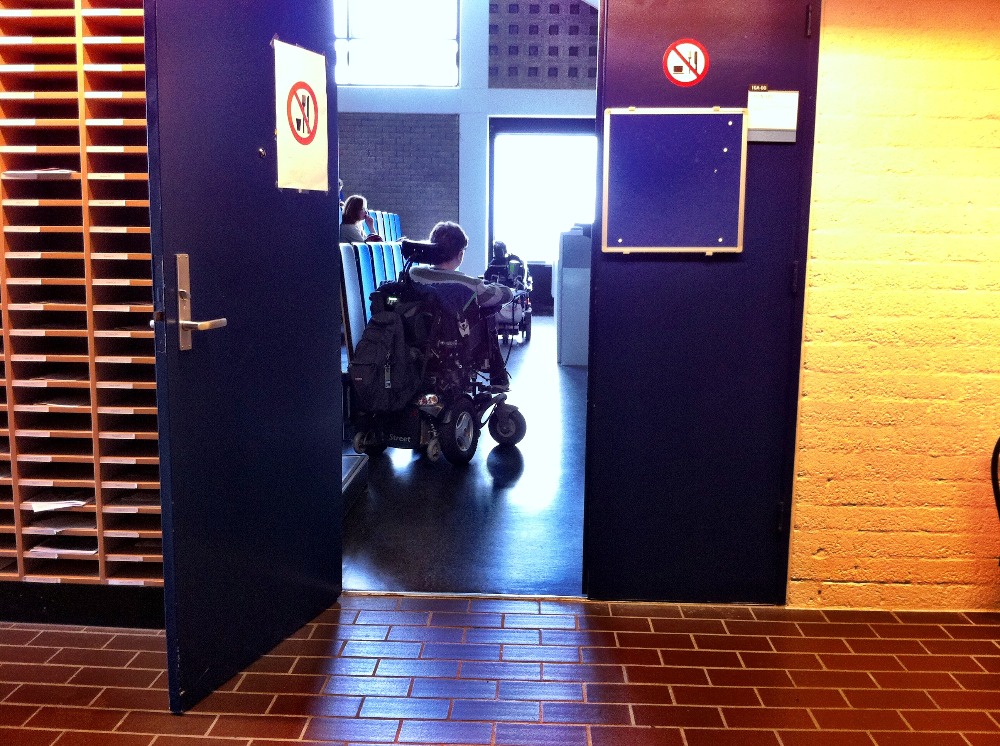 I'm a serious student and a hard worker, I have a real interest in current affairs and studying at PSU will bring a new dimension to my work. Because of my DMD I have assistants at university who help me with my coat, books, setting up my laptop, lunch breaks and toilet needs. They also help me with typing when I have to take notes and write essays.
I always need 24/7 care. When I was ten years old I started using an electric wheelchair full-time and in the last couple of years the use of my arms and hands has become more difficult. I can still use a mouse but with some difficulty. I'll eventually need eye controlled software. Because DMD is a progressive disease I will soon have to use a ventilator to breathe.
My parents have always taught me to not dwell on what I can't do but what I CAN do. I've always loved learning and school. My legs and arms may not work but my brain certainly does! I'm determined to learn as much as I can!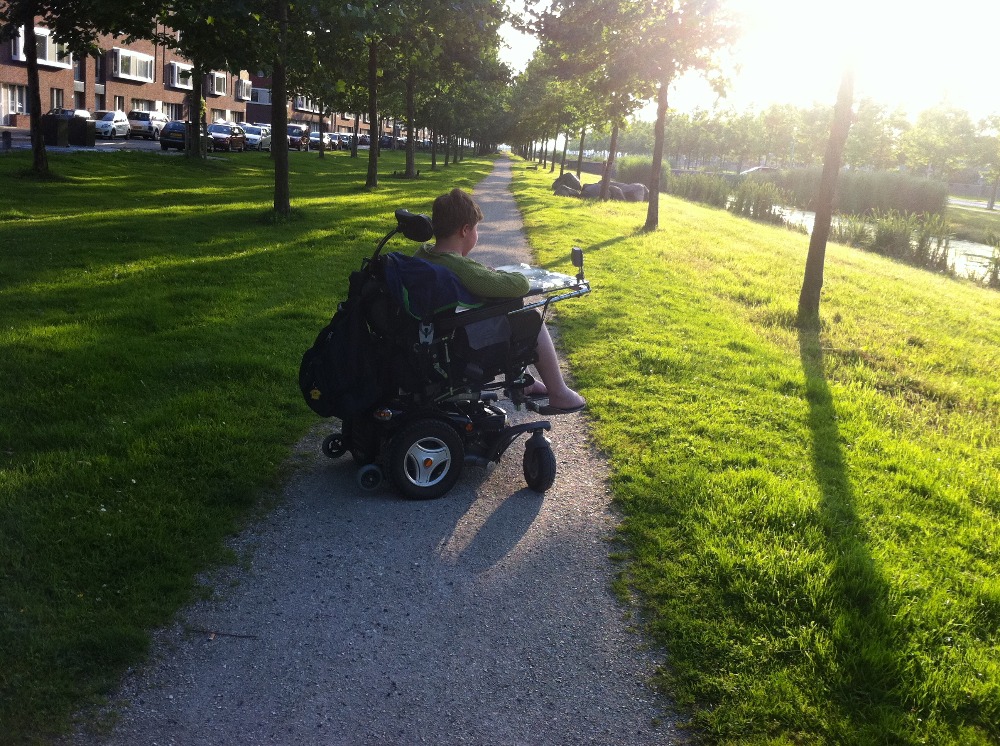 When I'm not studying I like to play chess, listen to music, collect Star Wars lego sets and watch films. I live part-time with my Mom and part-time with my Dad. They do most of my care. I have one sister, Emma, who is 18 years old and a black labrador dog named Laika.
Why do I want to study in Portland, Oregon USA?
Doesn't every student want to study abroad? I want to have the same opportunities just as everyone else. This experience will last me a lifetime. I'm fairly healthy at the moment and need to do this within the next two years before my condition deteriorates further. Also, my grandparents and family live in/near Portland. This may be the last time I get to see and spend time with them.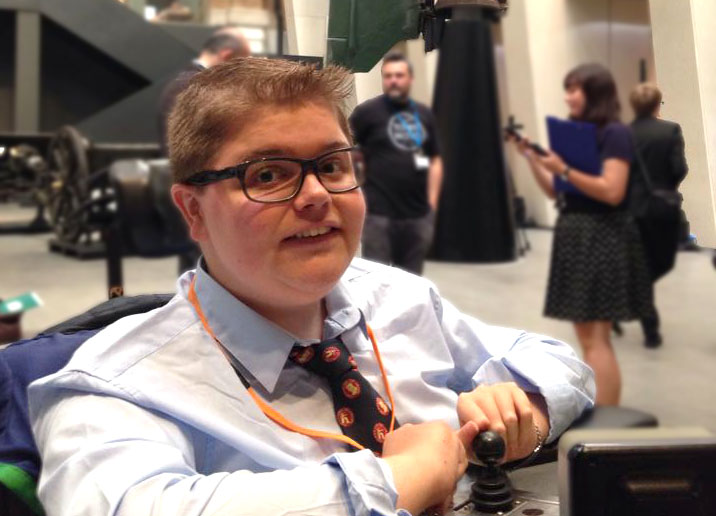 It will be expensive to get me to Portland, my Dad has applied for some grant support towards my tuition fees when I am there but I'm not cheap unfortunately! I need 24 hour care and accessible accommodation.
The donations you make will be used towards these trip costs:
- flights (Return to Amsterdam/Portland)
- transportation (public transportation when possible or a taxi or van hire. Van hire costs around $100 a day.)
- accommodation (I need an accessible apartment with a roll-in shower. I can't stay with family because their houses aren't accessible!)
- hospital bed and shower chair hire
- tuition and books
- insurances
- assistants and caregivers
- hopefully a little bit of money left to visit some sites in Oregon and Washington
Thanks so much. Every little bit helps! And I am very grateful for any help you can give me. I will be writing a BLOG based on my trip so you can keep up to date with my progress!
For people who want to donate in euros, but do not own a credit card; you can transfer your donation to the following bank account:
NL57 RABO 0350 0041 29
T.N.V.  P.N. Hendriks
Your support is very much appreciated!
:) Peter
+ Read More