Hilfsgüter für Parc Cadeau in Haiti
€300
of €300 goal
Raised by
8
people in 32 months
Seit meiner Ankunft in der Dominikanischen Republik vor vier Monaten beschäftige ich mich intensiv mit der Situation der "illegalen Haitianer" und helfe dabei Papiere und Dokumente zu beantragen um Familien hier aus San Luis das Bleiberecht gewährleisten zu können bzw. sie vor einer Abschiebung nach Haiti zu bewahren.
Vor kurzem habe ich Kontakt zu einem Pastor hier aus San Luis geknüpft, der eine kleine Organisation gegründet hat, die sich ebenfalls mit der Problematik beschäftigt und regelmäßig Hilfe nach Haiti schickt. Und das obwohl die Menschen hier selber nicht viel haben und teilweise in sehr armen Verhältnissen leben.
Am
9. Februar
werden Miguel und ich daher einen solchen "Missionarstrip" nach Haiti begleiten um die Menschen in einem improvisierten Lager an der Grenze mit Hilfsgütern, Kleidung und Nahrung zu versorgen.
Hier einige Hintergrundinformationen:
Ein umstrittenes Gerichtsurteil des dominikanischen Verfassungsgerichtes von 2013 hatte allen Personen das Staatsbürgerrecht entzogen, die nach 1929 von Eltern nicht dominikanischer Abstammung geboren wurden. Bis dahin war Dominikaner, wer im Land geboren wurde. Diese Änderung betrifft hunderttausende Nachkommen von Haitianern, die im letzten Jahrhundert für eine gering bezahlte Arbeit auf den Zuckerrohrplantagen angeworben wurden und in sehr einfachen Verhältnissen lebten. Es wird geschätzt, dass heute mehr als eine halbe Millionen Migranten haitianischer Herkunft von der Verfassungsänderung betroffen sind. Durch das Gerichtsurteil wurden Menschen, die in der Dominikanischen Republik geboren sind, jahrzehntelang dort gelebt und gearbeitet haben, in die Illegalität gestoßen.
Im Juni vergangenen Jahres hat die dominikanische Regierung mit den Abschiebungen begonnen. Zudem sind tausende aus Angst vor einer möglichen Abschiebung "freiwillig" nach Haiti geflüchtet. Oft gibt es für diese Menschen keine Kontakte zu Familienangehörigen und beherrschen teilweise noch nicht einmal die Landessprachen Französisch oder Créole.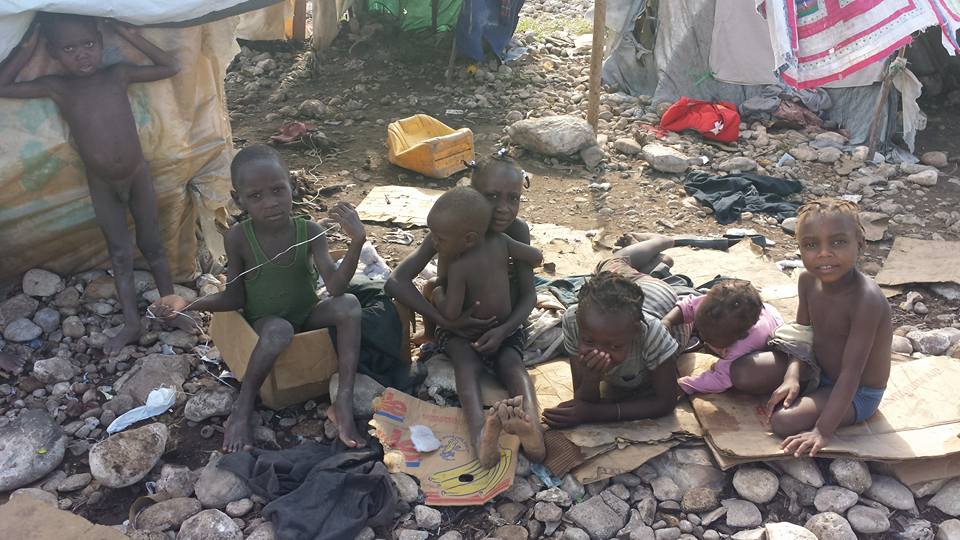 In improvisierten Lagern an der Grenze leben mittlerweile Tausende von Menschen unter sehr schlimmen Bedingungen. Zeltstädte, wie es in Haiti nach dem Erdbeben von 2010 viele gab. Doch unter diesen Planen leben keine Erdbebenopfer. Hier gab es keine Naturkatastrophe. Das Elend dieser Menschen haben die Politiker der beiden Länder zu verantworten. Alle hier sind Abgeschobene und Flüchtlinge aus der Dominikanischen Republik. Haitianer, die oft schon vor Jahrzehnten in das Nachbarland ausgewandert waren. Oder deren Kinder, die dort auf die Welt gekommen sind und Haiti zum ersten Mal sehen. Sie sind mit leeren Händen und heimatlos nach Haiti gekommen. Alle leiden Hunger, es gibt kaum Wasser und viele von ihnen wurden krank. Es fehlt an allem Nötigen zum Überleben. Menschengemachtes Elend im Niemandsland zwischen zwei verantwortungslosen Staaten.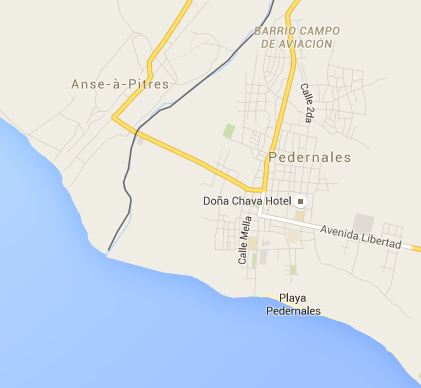 Wir werden das Lager Parc Cadeau in Anse a Pitres, in dem seit Juni 2015 dauerhaft um die 400 Familien leben, besuchen und mit lebensnotwendigen Hilfsgütern versorgen. Die Versorgungslage ist sehr problematisch. Anfang Dezember hat das Gesundheitsamt einen sanitären Notstand ausgerufen, denn die Choleraepidemie im Grenzgebiet hat Ausmaße angenommen, die nicht mehr zu kontrollieren sind.
Es kommt keine Hilfe da die Behörden die Situation der Menschen schlicht ignorieren. Die Politiker beider Länder fühlen sich nicht verantwortlich. Auch Korruption spielt dabei eine große Rolle, die haitianische Regierung hat beispielsweise damals viel Geld aus den Erdbebenspenden für Wahlkampf und Luxusreisen benutzt. Und auch jetzt kommen Spendengelder nicht da an wo sie benötigt werden, auch aus Angst die Camps könnten sich noch vergrößern.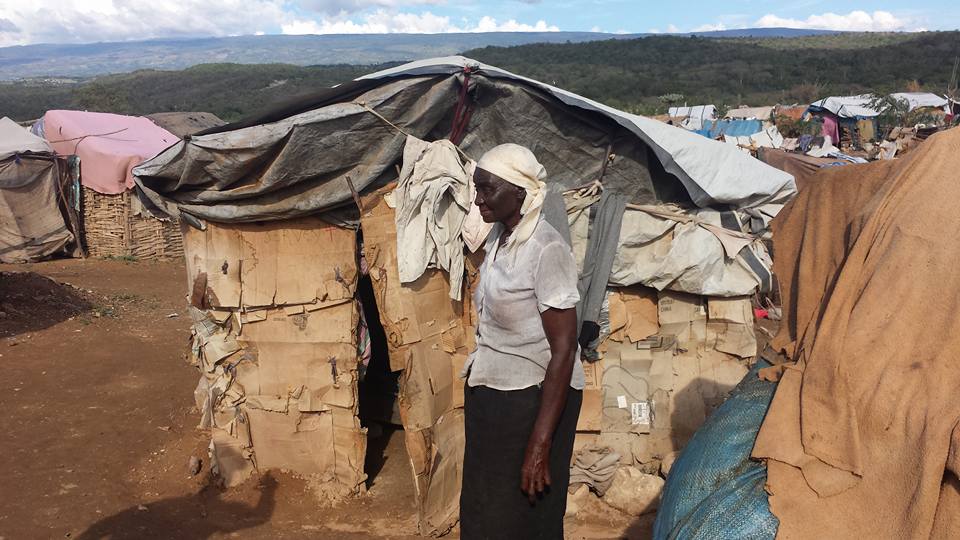 Wir sind noch
dringend auf der Suche nach Spenden um Nahrung, Hygieneartikel, Medikamente, Kleidung etc.
finanzieren zu können. Bisher wurde eine Große Menge an Linsen sowie Kleidung gespendet aber es fehlt noch an einigem.
Daher die Bitte an Euch unsere Hilfsaktion mit einer kleinen Spende zu unterstützen!
Um das Geld für die Gebühren zu sparen können natürlich auch wieder Spenden direkt auf mein Konto überwiesen werden, Kontoverbindung gibt es auf Anfrage. Natürlich wird auch wieder jede "Offline-Spende" auf der GoFundMe Seite vermerkt.
Vielen lieben Dank,
Izzy <3
+ Read More
Be the first to leave a comment on this campaign.