Tyler's Post Surgery therapy
$48,246
of $100,000 goal
Raised by
285
people in 65 months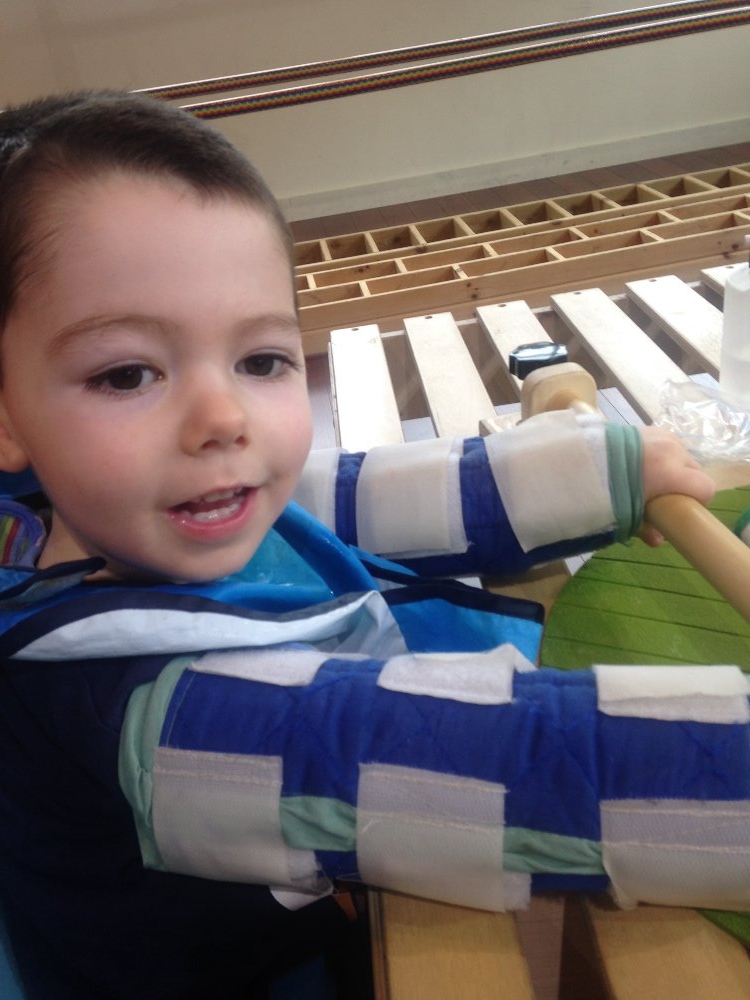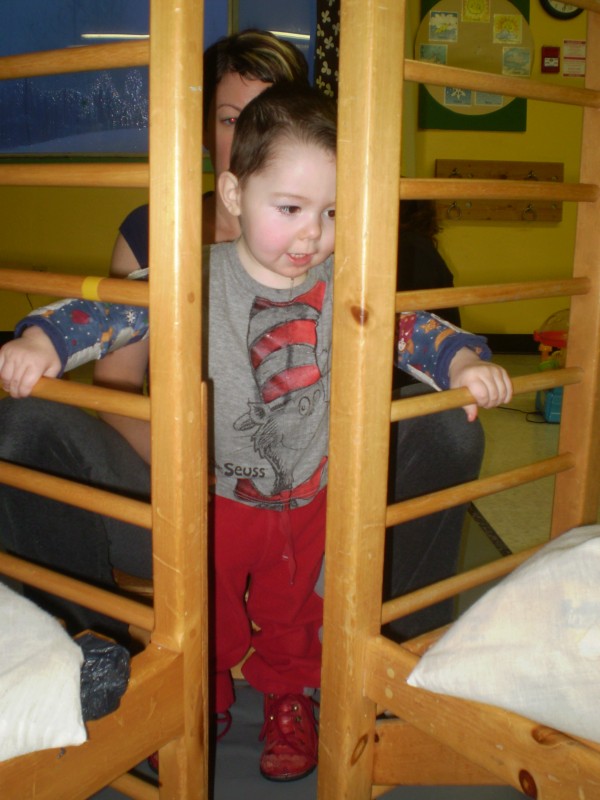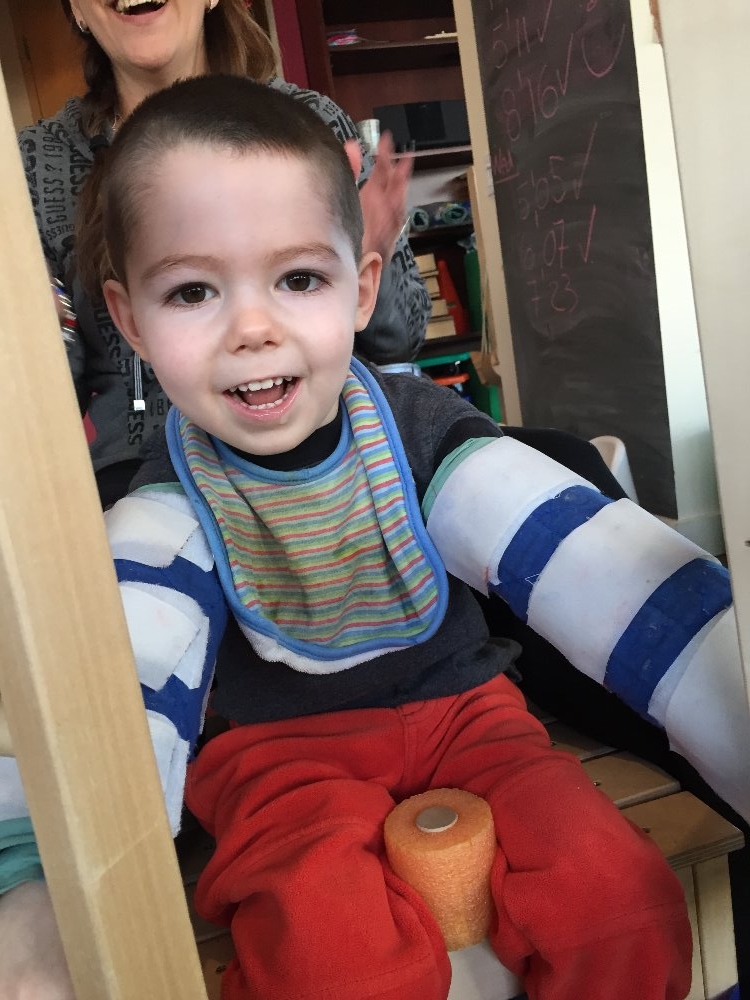 *Update* We have raised over $12,000 so far for our little man with donation boxes in the community . Yeah!! A big thanks to all of the businesses that have helped and continue to do so.  We are very appreciative!

We are getting close to raising $50,000 after having numerous fundraisers, help from businesses in the community and support from family and friends.  It has been a rough road but it is so amazing to have raised this much money so far.  The therapies, appointments etc will never end so we always have to find new ways to raise money.

His recovery time from his non-invasive surgery on June 12th, 2015 in NJ was minimal and he has started all of his intensive therapy at Conductive Education (mon-fri for 3-4 hrs), Medek (once a week for an hour),  Therapeutic horseback riding (once a week for 30 min), and private SLP, OT and PT.  He needs to learn how to use his muscles so it will be like going to the gym.

Ty is happier now and more content and comfortable in his body.  He doesn't feel the same pain in his legs and arms due to the surgery relieving some of the spascity. 

We raised the money for Ty through generous donations and people that attended our 1st comedy night fundraiser at Club 54 on November 30th, 2013 then Tyler's Rock N Roll fundraiser on September 27th, 2014 at the Legion and Bowling for Tyler at Burlington Bowl on May 3rd, 2015 and Tyler's Tons of Fun Game day October 2016.  Thanks to everyone that has helped Tyler so he may continue all of his therapy and go for surgery.

Please read our son's story below and about his much needed surgery that we got back from in June 2015 to give him better ease of movement and function. We need to raise another $10,000 to pay off his surgery and intensive post-therapy. 
Our beautiful 6 year old son was born healthy on October, 28th 2010. He contracted bacterial meningitis at 3 weeks old and was hospitalized for 3 weeks. He was able to come home shortly before Christmas and due to the brain insult we were told he may have motor skill delays. He was eventually diagnosed with spastic quadriplegic cerebral palsy.

When Tyler was 4 months old he started to have infantile spasms and was put on numerous medications before steroids got rid of them. It was a really hard time but we managed to get through all of the visits to the hospital and trying to find a medication that worked. It took almost 6 months for him to lose the steroid weight and get back to himself. There is a possibility of him having seizures later on so we always have to watch for them.

Tyler started physiotherapy at 4 months old which eventually grew to a physiotherapist, occupational therapist and speech language pathologist at Erin Oaks, and private physiotherapist, speech language pathologist and homeopathic, osteopath and integration massage therapist.

We heard about a therapy called Conductive Education that was offered for an intensive 5 weeks in January 2013 through the Ability Camp in Picton, ON. Conductive Education is a method of teaching and training the injured brain to communicate with the muscles and the brain. We were able to take Tyler to the program through the help of a charity. We noticed improved sitting balance, head control, and a decreased frequency of startle reactions. We have been continuing the therapy at home and at March of Dimes and Conductive Education Help 4 U.

Tyler was on a 6 month wait list for therapeutic horseback riding at The Equestrian Association for the Disabled (T.E.A.D). He started an 8 week session at the beginning of July 2013 through the help of a local charity. He will continue to do 10-12 week sessions every year in the winter, spring, summer and fall.  Therapeutic horseback riding will help with Tyler's balance, head control and overall trunk control and provide a special bond with his horse.

We put Tyler in part-time daycare in October 2012 so he could interact with his peers and help build his social and communication skills. He absolutely loves going there and being around all of his friends. It has been so beneficial for him and we have been able to do this through the help of charities. 

In September 2014 he started JK at Alton Public school but only attended part-time.  He had a great 1st year and loved being with his peers and learning.

I decided to stay at home with Tyler so I can work with him and take him to appointments and therapies. My husband works hard at his job but it just never seems to be enough. We have been so fortunate to have numerous charities help us with funding for Conductive Education, Therapeutic horseback riding, Swimming and Daycare. We can't always depend on charities for help so we want to be able to contribute and continue Tyler's therapies. This page has been created for family, friends, acquaintances and anonymous people to donate to Tyler's therapy.
The NON-INVASIVE surgeries: Selective Percutaneous Myofascial Lengthening(SPML) and Alcohol blocks were performed by Dr.Nuzzo in NJ on June 12th.   These surgeries will decrease the spasticity in his legs which will reduce the rigidness of his muscles and allow him better ease of movement and functionality. 

Neither of these surgeries are available in Canada (not comparable) and OHIP denied approval since they believe cutting tendons and stretching them is the same procedure.   It cost $20,000CDN to get the surgery done plus approximately $2500USD for accomodations and traveling. 

 He has started his intensive therapy after the surgeries for approximately $5000 for conductive education, private physiotherapy, horseback riding and therapeutic swimming to help build his muscles that he did not use.  We are planning on booking the surgeries for next spring and going for a consultation a few months before so we have to do a lot of fundraising.  The surgeries are also non- invasive and pinpoint the exact muscles/nerves that are causing the spasticity and he was only in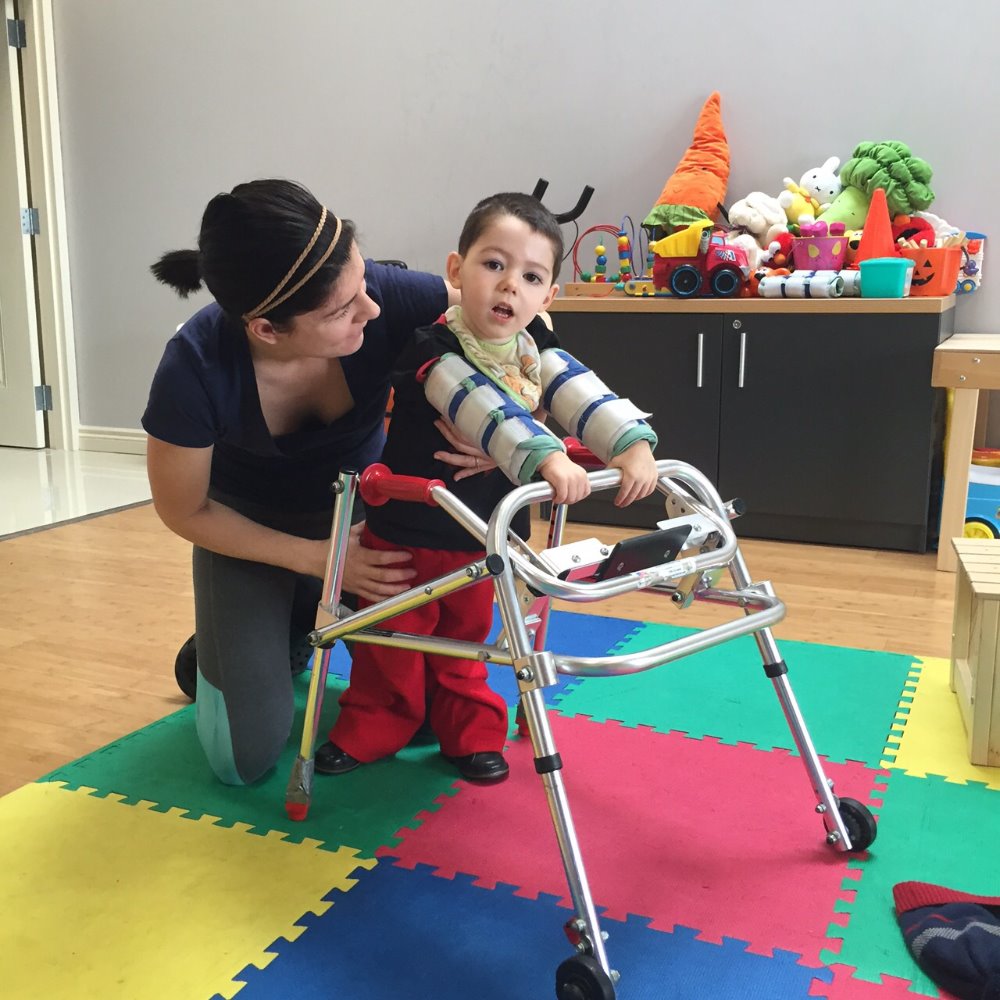 surgery for 1 hour.

We want the best for our son and for him to be as independent as possible. He is so strong willed and determined and just a really happy boy that loves to laugh and giggle and jump with daddy. I am so proud of him and what he has accomplished so far in his life. Everything that is simple for us to do everyday is so hard for him. It is heartbreaking to see but we have learned to cherish the little things. When he took 5 steps with his pediatric shoes on in his Mustang walker we were so excited! It is those things that keep us going and motivated and of course his big smile.

Thank you,
Kelly and Gord
+ Read More
Have you talked to OHIP about getting it funded? I am donating once i get some money on PayPal! I am wishing you guys and Tyler all the best!! :D
+ Read More