Operation Mustang
$17,270
of $50k goal
Raised by
65
people in 24 months
Jeanna Sorgani
for Bravehearts Therapeutic Riding and Educational Center
HARVARD, IL
A veteran, searching for meaning in life. A wild mustang learning to trust.  A pairing that can only result in healing.
We at BraveHearts, a 501c3 nonprofit providing equine-assisted activities for individuals in need, we value your support and interest in our programs and our horses.
By popular demand and because of your continued requests to support these beautiful creatures and innovative programs, we have designed our Operation Mustang campaign.
Our team recently returned from Rock Springs, Wyoming where we adopted five beautiful wild mustangs of various ages to bring home to BraveHearts.  These five were rescued out of more than 700 other wild horses that were part of the Wyoming Checkerboard roundup. At BraveHearts, it's our hope these wild horses can gain trust in their human counterparts and receive incredible care along with the potential to thrive in an environment as they  help others.
These mustangs have a special purpose at BraveHearts: to be a part of Operation Mustang. The newly-adopted wild horses will be gentled and handled by our veterans. We are excited to watch these mustangs go from wild to mild.
Tragically, 22 veterans will take their own lives – every, single day. BraveHearts knows these mustangs are extremely powerful in veterans' programs. We have seen the connection and the bond between a veteran and a mustang, and that moment takes our breath away – each and every time.
Already healing veterans are the beautiful Velvet, Azul, Mighty and Bravo - rescued and adopted in 2013. These four horses are instrumental in our foundation horsemanship and therapeutic riding programs as well as physical, occupational and speech therapies using hippotherapy.
We provide healing services at no cost to every veteran. BraveHearts proudly served 380 individual veterans through 2,748 equine sessions last year, some with mustangs! These numbers continue to grow thanks to our horses -especially our mustangs!
We hope the five newly-acquired mustangs will find the same peace, comfort and confidence with us at BraveHearts.
So, without further ado, please meet our new MUSTANGS!
1212(pictured above)
is a Bay gelding, born in 2011 and captured from Adobe Town on October 9, 2014. Standing at 15 hands, while 1212 is shy around humans, he is a confident leader among the herd. This bay was chosen in the pen by one of our instructors – a veteran – from BraveHearts who traveled to Rock Springs. Both our veteran and this bay have already begun working in the roundpen.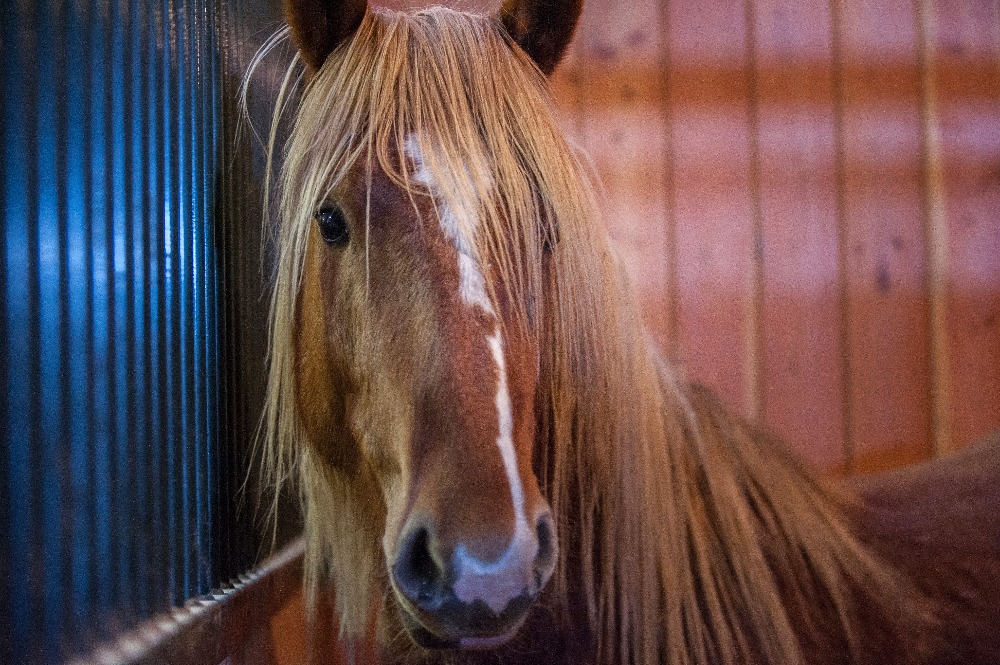 MAVERICK
-A sorrel gelding with a striking flaxen mane and tail stood out among his friends in Rock Springs. Born in 2010 and captured October 9, 2014 from Salt Wells Creek, he was nicknamed Three-and-a-Half for his fancy three-and-a-half white socks. His graceful demeanor has led to a quick friendship with BraveHearts' therapy horse Wyatt and he has already begun to take feed from a human. He is settling in nicely and we are blessed to enjoy his presence. He will be a team player and is full of heart and soul.
Maverick was named by generous anonymous donors in April 2015.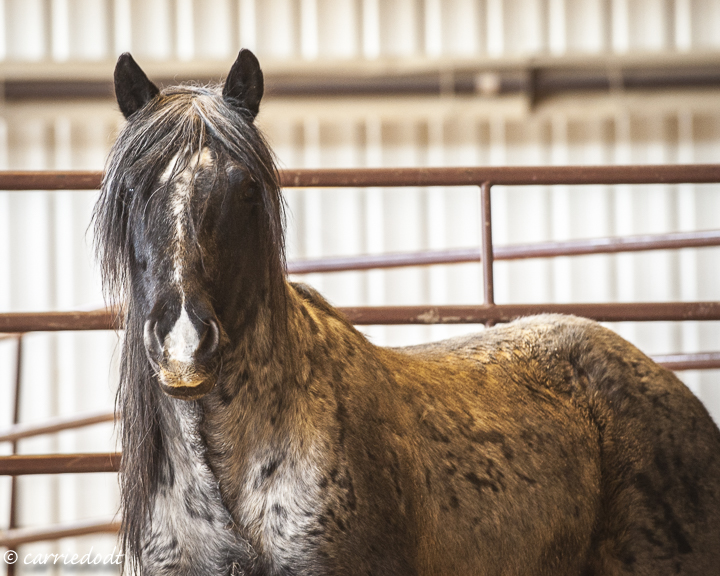 Boo-Yah (Boo)-
A silver mane frames this stunning blue roan gelding's shoulder and a thick, long forelock masks his dark eyes. When we say stunning, we mean it. He takes your breath away! Born in 1994, he is 20 years old. He was captured on October 7, 2014 from Salt Wells Creek and is the oldest horse we brought back. Standing at 14 hands, he bears a strip down his nose. This gorgeous gelding is the epitome of a wild mustang with a tremendous natural athletic ability. Due to his age, he is the underdog of underdogs. While it is extremely challenging to train a horse of his age, he won our hearts the moment we saw him. He loves his turnout time and we are riveted by his snorty and expressive nature. Join his fan club! Boo 
was generous named by Meredith in May 2015.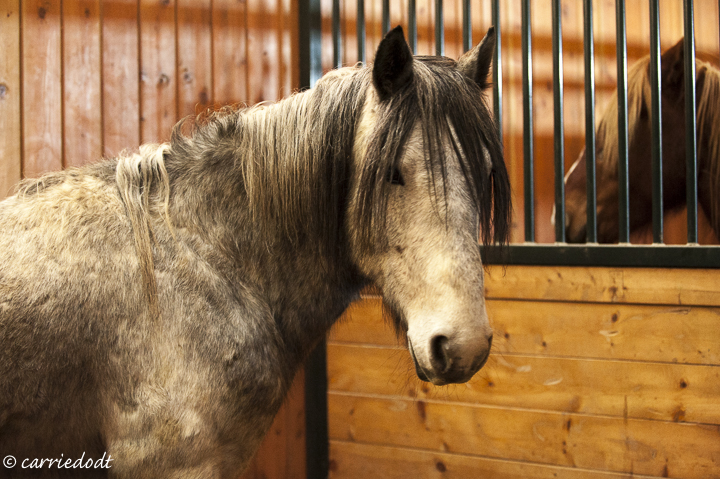 1271 Name Pending (pictured above)-
This grey mustang was born in 2011 and was captured on November 9, 2014 from Salt Wells Creek. We immediately noticed he had a heavier bone and believe there might be some draft horse in his background. We love horses with good substance at BraveHearts. Through his eyes, he shows us the side of ourselves we often forget. He is a handsome dapple grey with stunning black legs. This dapper gentleman seems to be a quick-learner and is settling in well. Standing at 14.3 hands, he is very sure of himself and was the first of the five to set foot on the BraveHearts soil. This mustang was generous sponsored by the Harrington Family-Mike, Anne and Jack!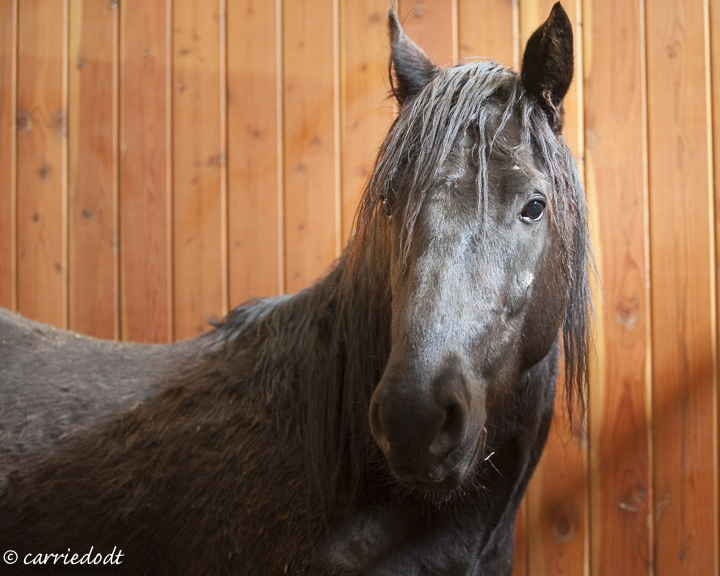 1338 (pictured above)
is a black mustang with a lot of train-ability. His unique markings include two white rings around both his hind ankles. Standing nearly 16 hands high, he has a soft, kind eye. Born in 2012, he is the baby of the group and was captured on September 18, 2014 in the Divide Basin. We immediately noticed that he was wary of humans, but, after a
week at BraveHearts, he now is able to be touched and loves both his feed and his friends. He is the ultimate truth-sayer who we adore.                               
We hope to raise dollars to assist in the required training, feeding, health care, dental care, farrier care and veterinary care our facility provides.


Donations of any amount are greatly appreciated. Our mustangs teach us to try without fear, to work together, to stay grounded and to be present in the moment. If you would like your donation to go towards a specific mustang's fund, please put his
ID number
in the comment section when donating.


Any person or group generously giving $5,000 or more will be allowed to name a mustang (the naming of the mustangs will be first come, first serve). All names will have final approval of BraveHearts. Any additional proceeds raised will be allocated to BraveHearts.


We are so grateful to all those supporting BraveHearts. Like our mustangs, our veterans have endured trauma. Our veterans, like our mustangs,  represent freedom, survival and the needto transition. They work together seamlessly and take comfort in each other. Your generous donations allow the miracle to continue here at BraveHearts.  Please join our cause and support Operation Mustang.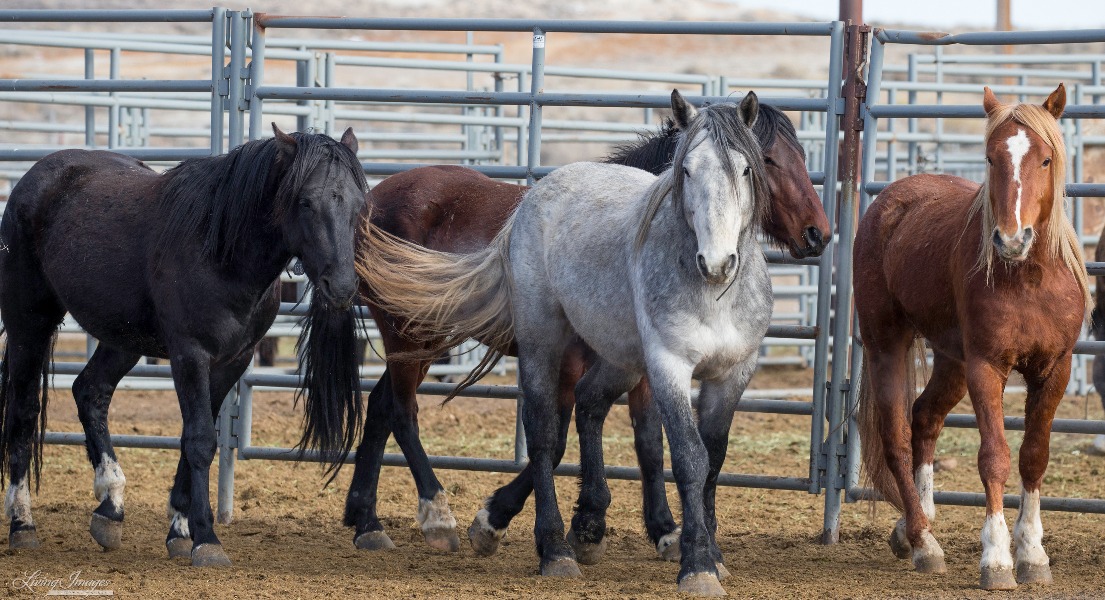 Please help us to serve more veterans with our wild horses 

today 

at BraveHearts.
+ Read More
We are excited to announce that one more of our mustangs have been chosen for a sponsorship! The Harrington Family-Mike, Anne & Jack- have chosen to support the grey mustang! Their sponsorship will help cover vet, farrier and medical bills, training, feed and board for a year. The sponsorship also includes being able to name the mustang! We will announce the name in the coming days when the Harrington Family has decided. We are so grateful for their support and kindness. There are just 1.5 mustangs left to sponsor and name!

+ Read More
Update 1
Posted by Jeanna Sorgani
23 months ago
Share
Meet Maverick! Thanks to our generous anonymous donors, 1178 has been named Maverick!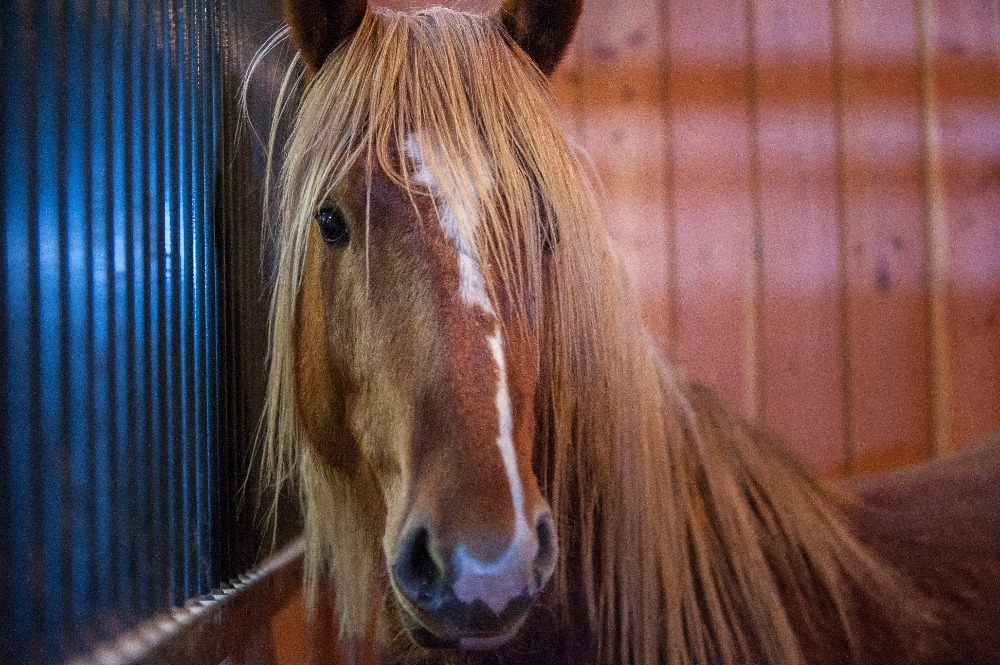 + Read More
Read a Previous Update
Be the first to leave a comment on this campaign.