Feed Young Minds in the Congo
£170
of £8,500 goal
Raised by
11
people in 11 months
ESIMBI
  and
Smart Spin
 are working together to bring a remarkable new kind of encyclopedia and easy to use mobile devices to children who desperately need access to information and education.
We need your help!
Congolese children deserve the same level of education as anywhere else in the world, but given their environment and circumstances, they cannot access great teaching or the wealth of information found on the internet.
Our job is to continue building the Smart Spin encyclopedia; written and designed for children to find the topics that inspire them, and the information that can aid their intellectual development, load it up onto brand new devices and get it into the hands of the children whose lives and futures will be changed forever with this incredible tool.
Together with you, we can bring the world to them!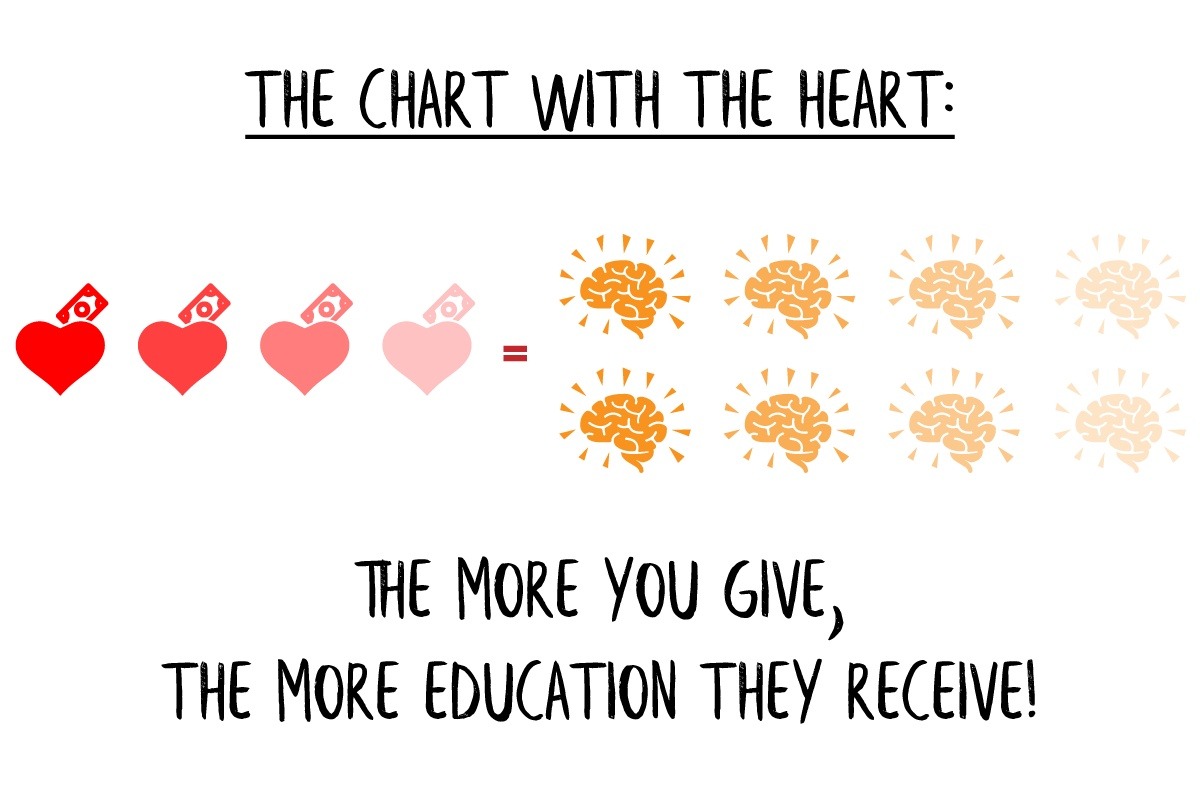 "Education is not the filling of a pail, but the lighting of a fire."
- William Butler Yeats
ESIMBI - The Work we Do
Since 2015, ESIMBI has worked tirelessly as an advocate for children, their well being and their success. When we start to think about the opportunities that these children lack, it becomes easier for us to see why they need our help.
The Background
ESIMBI currently operates in the Matumaini orphanage and 4 selected local schools in DRC.
On our first trip to Kinshasa in 2016, we worked with 250 school aged children. We saw who they are, we saw them laugh but most importantly we saw them learn. Although we already knew that our work had meaning, seeing the impact of our work measured through the success of those children is priceless. When we started to think about it, we realised that a child with no education is powerless. Any real choice, or chance at a better life is completely removed.
In Congo education doesn't just offer choice, it offers hope. Hope that a child can change their life, not just for themselves but their families. Having seen what they learn and how they learn makes us believe that we can do so much more.
Schools in Congo are oversubscribed and underfunded, it is imperative that we continue our work. Bringing these devices, already populated with an incredible range and wealth of information, to the schools and children is will not only help them now, it is an investment in their future. Helping them learn in a more interactive and innovative way is creating the next generation of thought provoking leaders and trailblazing developers of Congo.
Youth in the Democratic Republic of Congo have very limited access to the wealth of knowledge that is available online to our and your kids, who have it at their fingertips whenever they need it.
Connectivity is a big problem.
That's why we're going offline.
We want to give them the gift of curiosity, and the means to follow it!
We at ESIMBI, together with Smart Spin, will be sending mobile devices loaded with a new kind of encyclopedia that will feed and open the minds of youth in the Congo. With it, they can discover and explore a whole world of knowledge, without the need for network access. With your help, we can inspire and empower hungry minds and eager hearts, to grow and achieve.
"Education is the answer. It almost doesn't matter what the question is." (Seth Godin)
ESIMBI DIGITAL will not only help young learners in DRC to simply keep up with the children in the western world, but provides them with an actual advantage of potential and possibilities. We want to build a digital platform that serves to expose young learners to their culture, their history and their future; to unlock their potential and pursue it.
Our vision:
Your contribution
With your generous donation, we will be able to purchase the necessary devices on which our encyclopedias will be delivered to the schools we are already engaged with.
Smart Spin is developing the necessary technology and content for our vision, so the rest of the funds will go into creating and curating the wide variety of subjects that the encyclopedias will include.
The Future
"Curiosity is the engine of achievement." - Sir Ken Robinson
With ESIMBI DIGITAL we are looking to not just expand the availability of quality educational resources to hungry young minds in DRC, but to also provide them with engaging ways of exploring these resources.
While we have devised a program to reach these goals without the requirements of network connectivity, our IT advisory board is constantly considering new technologies to access in order to upgrade our offering.  
ESIMBI is already producing and delivering programs to schools in the region. ESIMBI DIGITAL in a natural expansion of this their current activity, one that can extend the reach to more students and more location, to create more content, to increase engagement and establish a stronger impact in Congo.
We see ESIMBI DIGITAL as not just as an initiative, but as movement. We believe that through curiosity and inspiration, we can help this generation of learners in DRC achieve and excel, and bring their families and communities with them.
+ Read More