Kid's Ocean Film Education Program
$17,280
of $20k goal
Raised by
32
people in 6 months
Who are we?
Launched in 2004, the International Ocean Film Festival (IOFF) is a non-profit organization based in San Francisco dedicated to presenting exceptional ocean related films to increase public awareness of the environmental, social and cultural importance of marine ecosystems and to foster an active public spirit of ocean stewardship.
Every year, we host a four-day film festival featuring films from an international array of filmmakers.  In addition, the IOFF host a two-day free student education program that reaches more than 1,200 middle school and high school students each year, as well as the International Student Film Competition for middle school and high school students worldwide.
Why are we raising money?
As we continue to expand, we need to raise more funding to help maintain our free educational program which ensures that students from across the Bay Area, including non-coastal communities, can have access to this program.  
Check out our Free Education Program
here:
http://oceanfilmfest.org/education/
How will the funds be used?
We are raising money to help us provide the following to our middle and high school kids:
1. Buses to pick up & drop off students at the film festival ($5,000)
2. Theatre rental for the Free Educational Program ($3,000)
3. Materials for the kids to take home from the Free Educational Program ($5,000)
4. Part-time educator outreach coordinator to recruit schools ($7,000)
Why is this important to all of us?

This is a very valuable component of the program because we believe all kids should have access to learn about the ocean.  Not only do the films teach the kids about the ocean, it opens their minds to career possibilties such as as marine scientists, oceanographers and filmmakers. 
When do we need the funds?
The 14th Annual Film Festival will take place from March 9 - 12, 2017.  However, we will need to secure funding by
January 31, 2017
 to ensure the student's participation at the film festival, and so that we can make a difference in their lives. 
How thankful we, IOFF and the students will be!
Here are some quotes from the students:
Thank you for teaching us about the ocean animals and the type of ocean films people make. It makes me interested in ocean things, animals, and saving sharks!
 - Kathy, 8th grader
Thank you for inspiring me with all your informative films. They were amazing and tells us a lot of things! I also like the animation about the Great Auk! I had no idea how they made the film about Morgan but it was one of my favorite films! I learned a lot about sharks and their importance, and I'm going to try my best to clean up the oceans and the beaches!
 - Irene 8th grader
Thank you IOFF! Your presentation was spectacular! It really opened my eyes to all the problems our world has, and then how some of us are working to fix it, and then how easy it is. If throwing away a bit of trash saves a sea animal, I'll through away all the trash I see.
 - Anthony, 8th grader
Thanks for inviting us to the Ocean Film Festival. It's hard to believe that we know so little about our oceans when we can just walk up to it. The Ocean Film Festival shows the truth behind the oceans and its creatures. it gives people a chance to truly understand the ocean and help it. We should pass down this duty from generation to generation. The Ocean Film Festival shows that anyone can help the ocean
. - Tonkhla, 8th grader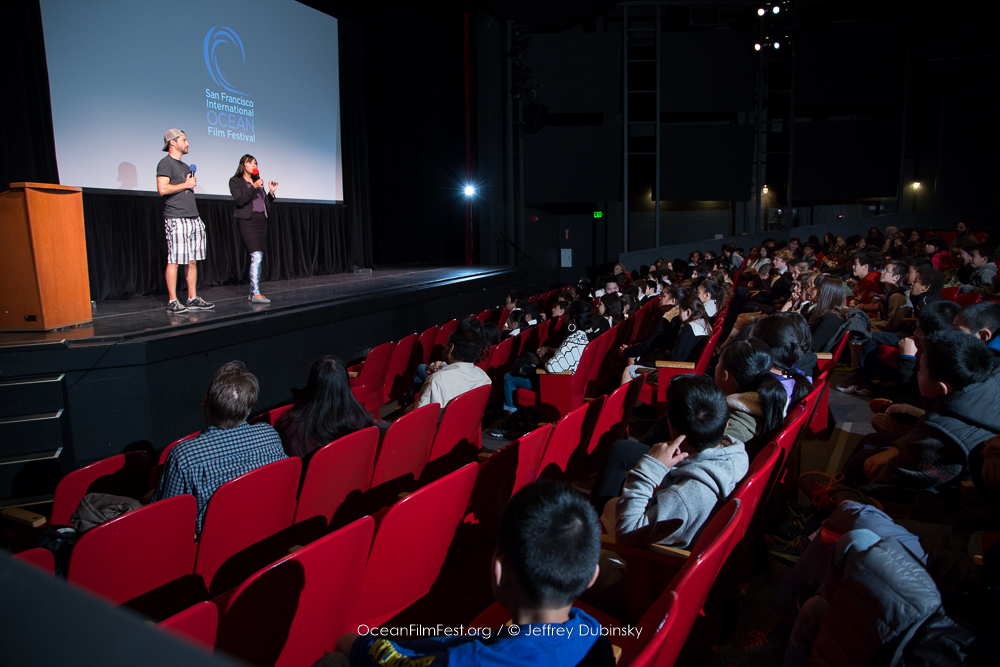 + Read More
Be the first to leave a comment on this campaign.