Plant A Future for OACS
$1,055
of $14.2M goal
Raised by
14
people in 27 months
It is sometimes hard to believe that people in the Orlando metropolitan area have unmet needs.   After all, we are home to many theme park attractions and a world class destination.  Yet the gravity of the situation is seen in the number of families who are struggling and unemployed.  With the state's unique approach to school choice, the number of students on state scholarship programs has increased over the years. 
At
Osceola Adventist Christian School
(OACS) our percentage of students on state scholarships is 90%. This means a majority of our students' families live below the poverty line.  Our school's families are unable to contribute financially to us, their school of choice, due to lack of personal resources, not a lack of desire.  A majority of our students are from Central America, Dominican Republic, Haiti, Puerto Rico and South America.
For 30 years OACS  has worked hard to provide a quality, standards-based education in Kissimmee.  Primarily a lower socio-economic community, the Kissimmee-St.Cloud-Poinciana area has a growing population.  The school's desire and mission has been to reach out to all the families in this area, and help them to see that they have an alternative educational venue.  The response has been positive as OACS has grown in student population by more than 30% in the last four years.
To continue our mission, however, necessitates a strong financial foundation, which is built by compassionate and mission-minded individuals like you.  We appreciate faithful supporters of education like you.  OACS has our own part to do in finding solutions for our problems.  The level of support we are requesting will help us considerably as we provide quality education to our struggling families who live below the poverty line.  
Our financial position has prevented us from purchasing the necessary curriculum updates, and making the needed improvements to our physical plant.  Currently we are fortunate to use the facilities of the Kissimmee Seventh-day Adventist Church.   Osceola Adventist Christian School is seeking $14,250,000.  This money will ensure that 1) we are able to provide our students, despite their socio-economic background, with updated resources; 2) facilitate building a new school that is self-sufficient and on its own property; and 3) help eliminate debt, ensuring our fiancial stability.   Thank you for considering our cause as we strive to educate mind, body, and soul.
We deeply appreciate your support of our project and specifically our school mission here in Kissimmee.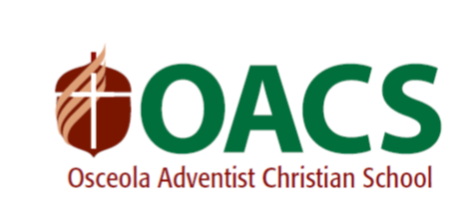 + Read More