Fund Arts, Build Community
$835
of $17,500 goal
Raised by
15
people in 39 months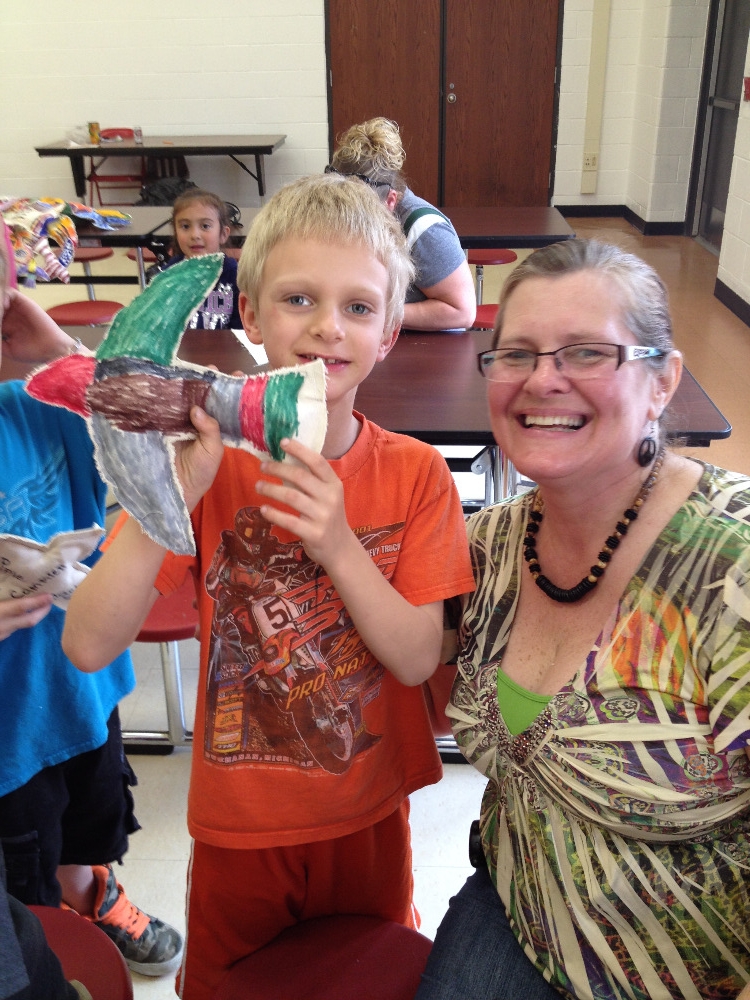 www.thekidsakefoundation.wordpress.com
      Since 2000, The KidSAKE Foundation has been partnering with young people from the United States to Honduras to empower them in education, the arts, community service and more.      
Please support us
as we continue to devote our time and talents to developing and executing arts initiatives in this community that involve young people...all people...making it a more vibrant place to live.  
Whether $10 or $100, your donation makes a difference.
      In 2012, KidSAKE moved to Port Huron, MI to create programming and arts initiatives that would have a long-lasting positive effect on the community. In its first two years at this location (Art For Good, 331 Huron Ave., downtown Port Huron), we have experimented with ways to generate revenue  -- our fair trade and Michigan made retail gift shop, festival attendance, fundraisers that included live art, live performance and independent films -- while we were researching needs and opportunities in the community and exploring different avenues and styles for arts-based programming.
      We held workshops at a local high school and elementary school, created two peace projects with children and adults across the community, and entered a work in ArtPrize. We have also held three film festivals [LUNAFest], walked in parades, facepainted at festivals and supported students showing their work in our creative space downtown.
      We are excited to report that through this time period, we have created a wonderful and inviting creative arts studio that is available to the public for classes, workshops, parties and more while also participating in a number of public art initiatives--the colorful picnic tables along the Black River Walk were painted by students supervised by our staff; the mural that is emerging on the downtown Gill-Roy's Hardware store--a semi-permanent piece [yes, every brick is painted by hand] is to be completed by a new team of students and KidSAKE staff in the summer of 2015 and KidSAKE is working on programming that will support and enhance curriculum  in elementary through middle school through an arts approach that involves playwriting and performance.
      We have mostly dissolved our retail component to make room and more time for the heart of
our mission: bringing the arts to the community and involving young people as much as possible
. Research tells us over and over again that the arts are not only vital, but necessary to the vibrancy and economic success of a community. On an individual level, research also shows us that involvement, exposure and opportunities through the arts build self-esteem in an individual while also expanding that persons reach into a community as well as helping them develop in all areas across the curriculum and within a community setting.
       In the upcoming year, you will see that our programming has grown to include art party workshops to glaze ceramic mugs, chillers and more, a creative activity and film Friday nights for kids and families,  pottery every Tuesday, an Artist's Way workshop on Mondays, an artist of the month series on Saturday,  and more.
      The new website launches soon and our calendar is available currently on the old site--the link is above. Our new site will be accessible by typing
www.thekidsakefoundation.org
in the search bar of your browser. Thank you for your patience as we work through this growth process.
Thank you for your support!
+ Read More
Update 1
37 months ago
Share
The campaign is warming up! We've reached 5% of our goal. But some people say, "My $20 won't do any good." Well, that's not true. It does a LOT. If you've made a contribution, thank you! (and tell your friends and share this with them). If you haven't made a contribution, won't you join the supporters that have contributed by making a contribution now?

Help KidSAKE continue doing great work in the community with public art (like the mural on Gill-Roys), working with youth, offering a creative space for artists and the public, art parties, wonderful workshops in the arts, and more.

Thank you!
+ Read More
Has been a light! Still is s light! Even with autocorrect!! ♥
+ Read More
Thank you for your support!! Your family HSS been a light to us downtown. Thank you!!!
+ Read More