NVBAA's STEM Education for Nevada
$1,250
of $50,000 goal
Raised by
5
people in 39 months
NVBAA (Nevada Business Aviation Association) is dedicated to providing unbiased access to high-quality STEM (Science, Technology, Engineering, and Math) Education to underrepresented youth through after school, and summer internship programs in Nevada.

We  seek your support so that we can continue the growth of our Award-winning, highly effective STEM Education programs, and expand our reach to all K-12 students throughout the Great State of Nevada!


NVBAA is a Nevada 501(C)(3) public charity non-profit corporation, and is qualified to receive tax deductible bequests, devises, transfers or gifts under Section 2055, 2016, or 2522.

NVBAA's IRS 501c3 Letter

Federal EIN: 46-2983424
DUNS number 07-956-1578


At NVBAA, we are dedicated to 3 major initiatives:

     1. Promoting integrative STEM education for K-12 students and raising awareness of the importance of STEM careers for Nevada's future workforce.

     2. Educating and informing our citizens, lawmakers, and legislators about the aviation industry's impact upon the state's economy, and the vast opportunity in growing the industry here in Nevada, as part of the state's long-term economic diversification plan.

     3. Collaborating with Nevada's airports, government leaders, transportation experts, and industry partners to improve Nevada's General Aviation Airport infrastructure, and aviation safety.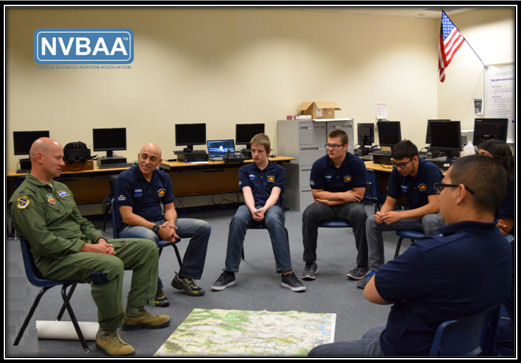 This Campaign's Funding Goal:

     Free 3D Printing Software, training, and projects for All K-12 Nevada Students - $15,000-$25,000

     Webinar Series for STEM based Careers & Military History  - $12,000-$20,000

     Manage the Classroom Tent in the Aviation Learning Center at the 2016 2016 Reno Air Races as well as Assist with the Drone Zone & the UNR Education Tent - $5,000-$7,500

     Support Aviation Club for 2016-17 and Enhance Curriculum - $2,500

     Support Robotics Club for 2016-17 and Enhance Curriculum - $7,500

     Defend the Math Club Southern Nevada 2014, 2015, and 2016 Championship Title - $500

Total: $35,000-$58,000

NVBAA STEM Education Initiatives - 2015-2016

FREE Statewide 3D Printing Services for Nevada's Youth ($15,000 - $25,000)



Our vision is to provide a FREE 3D Printing service for K-12 students in Nevada. The funds raised will allow for training materials & software licenses (for 3D designing programs, when not free) to be distributed to classrooms across the state. Students will design their own 3D parts and send their completed files to us electronically. We will print the parts on our 3D printers housed at our facility and ship them back, all FREE of charge to the students/teachers in Nevada. We will also video their parts being printed, so students can observe the 3D printing process remotely via the internet. This allows for students to reap the benefits of learning how to design 3D parts, and print their 3D parts, without the costs associated with buying/maintaining a 3D printer, resin/filament, or design software.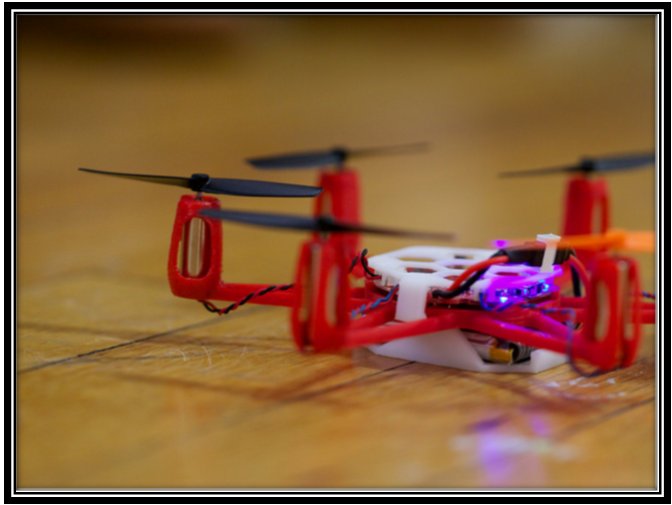 To make the Free 3D Printing Program a reality, we will require:
 
     3D Printers
     Resin/filament spools - (various colors, material type, etc.)
     3D design software licenses
     Promotional materials
     Printed pamphlets
     Demo 3D printed parts to be mailed to participating schools/classrooms
     Shipping materials: boxes, packaging peanuts, bubble wrap, packing tape, etc.
     Shipping costs (postage & insurance)

----------------------------------------------------------------

Statewide STEM Careers and Military History Webinar Series ($12,000 - $20,000)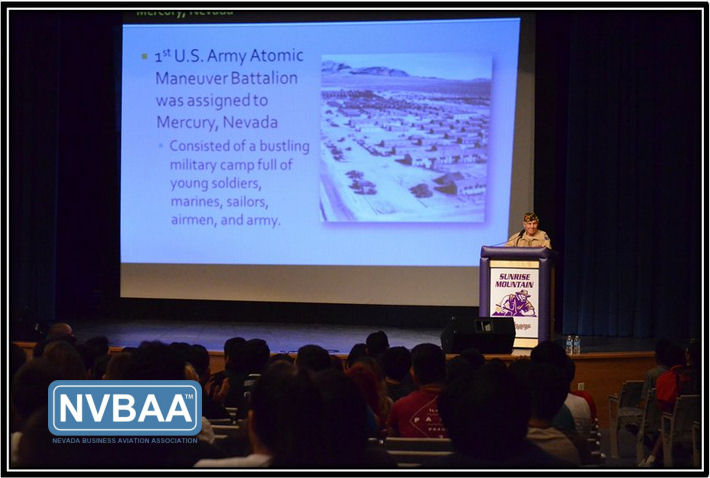 We are also putting together a state-wide STEM careers and Military History webinar series starting fall of 2016. Our students have had once-in-a-lifetime opportunities to hear from retired and current Military leaders, aviation industry experts, chief pilots,  engineers, mechanics, programmers, and sensor operators. We are expanding our program to include the entire state of Nevada by providing a LIVE webcast of our speakers, available to ALL K-12 students. These webinars will give Nevada's youth a glimpse into the lives and career paths of inspiring professionals, helping them forge successful career paths of their own as Nevada's future business, government, and military leaders.

The four major topic areas for this year's NVBAA Speaker webinar series are:

     1. Engineering and Technology
     2. Military History and Heroes
     3. Aviation & Unmanned Aircraft Systems/Drones
     4. Additive Manufacturing / 3D Printing

Our previous speakers have included: active & retired military personnel, private & commercial pilots, scientists, engineers, corporate/industry/government leaders.

While our current in-person speaker series have  influenced and inspired hundreds of students, our outreach is capped by the limitations of the live audience attendance. The planned  transition of our speaker series to a LIVE webcast removes logistical barriers, provides great scalability, and extends our program to schools in rural communities that would otherwise not have these opportunities. We will enhance our current speaker series with real-time Q&A which will be facilitated by web teleconferencing technology and recorded/archived to preserve the presentations that would otherwise be lost.

To deliver these webinars, we will require:
     High Speed Internet access
     HD Video Camera
     Sound Equipment
     Lighting
     Computer
     Web-hosting Subscription
     Website
     Production Backdrops
     Logo Banners
     Speaker Fees
     Promotional Materials
     Video Storage Hardware & Software

----------------------------------------------------------------

Off to the Reno Air Races ($5,000 - $7,500)
September 14 - 18, 2016
http://airrace.org/

The splendor of the Reno Air Races for the most part is enjoyed by many local Washoe County students (a Northern Nevada county). We are working to expand the educational outreach of the Air Races to Southern Nevada area students, and hope to offer the opportunity to see the Reno Air Races to thousands of Southern Nevada Students in the coming years.

It is our belief that the Reno Air Races are an amazing opportunity for students to observe the excitement of aviation in action, and that the students' participation will inspire them to pursue further studies in STEM related aviation, aerospace, and UAS careers.



This year our staff, advisors, and students will operate our massive booth inside the Classroomroom tent in the Aviation Learning Center, and provide demos, free fligt lessons on our half dozen flight simulators, and operate 3D printers, YES, all at the Reno Air Races. At the races, our students will also enjoy the Air Races, and volunteer to help with the educational workshops. They will meet industry professionals and hear inspirational stories from aviation leaders. 



We will also be providing and supporting Unmanned Aircraft Systems (UAS) workshops, and provide safety training seminars to K-12 students and adults at the Reno Air Races with the latest information about the UAS industry.

To make this trip a reality, we need funds for:
     Transportation
     Food 
     Lodging 
     Safety Training Workshop Materials
     Booth Display Items, and Give-away Materials
    
--------------------------------------------------------------

Our Award-winning STEM After-school Programs ($5,500 total)

We have received Local and State recognition as well as won Regional and National Championships.

For this 2016-2017 school year, NVBAA will continue supporting its after-school STEM programs at Sunrise Mountain High School (SMHS). Running each of these clubs, especially at the level of excellence that we demand from our students, and to be successful in our greater vision for STEM education for all K-12 Nevadans, we will need your help.

After-school Club Funding Requests:

Aviation Club - Crafts materials (carbon fiber sheets/rods, balsa wood, foam, glues, etc.), RC electronics (motors, servos, wires, etc.), model rocket parts/engines, micro-drones, software licenses, yokes/joysticks/etc., electric plane launcher

Robotics Club - Power tools, PPE/safety equipment, contest simulation materials/props, 3D printer, printer resin/filament

Math Club - Calculators, math-related software/licenses, math-related games, practice books, mock test manuals, instructional materials

All Clubs - Computers & software, school supplies, snacks, club promotional materials, club shirts, team/club banners, contest kit fees, contest entry fees, contest transportation fees, general field trip expenses (transportation, admission), end-of-year awards/prizes, continuing education scholarships

----------------------------------------------------------------

More about NVBAA

Our Success Formula -
STEM teaching requires STEM teachers

Our team is comprised of engineers, scientists, and mathematicians from Cornell, Dartmouth, Penn State, University of Texas and UNLV.

An alarmingly high number (30%) of middle school science teachers in America did not major in science and/or are not certified to teach it, and the number is even higher for math teachers (36%).

The U.S. is falling further behind other nations, and 25 nations have students who perform better than U.S. students in math and 21 better in science. In 2012, only 4% of bachelors' degrees awarded in the U.S. were in engineering vs. 31% in China. The American workforce has some of the weakest mathematical and problem-solving skills among the developed nations.

We realize the importance of engineers, scientists, mathematicians, and industry experts in providing high-quality STEM education. We recruit only the most qualified faculty, volunteers, mentors, and advisors.

Workshop, Training, and Certification

In collaboration with educational and industry partners, we will provide hands-on workshops, training seminars, and certification programs to provide students and adults valuable credentials for a STEM-based career.

Our aviation club advisors working with our National Championship team of 4 Nevada high school students, built this plane (tail # N644SP) in 2 weeks in Arlington, Washington at Glasair Aviation.



Nevada Business Aviation Association (NVBAA), started and sponsors the Aviation Club at Sunrise Mountain High School (SMHS) in Las Vegas, and inspires teens from this at-risk school to pursue prosperous STEM career pathways.

SMHS was the lowest ranked high school in Nevada 3 years ago with a graduation rate of 37%. Through the strong support of NVBAA, it's President, NVBAA members, and an awesome math teacher at SMHS, the NVBAA Aviation Club took the National Champion in the 2014 STEM Competition Build a Plan / Aviation Design Challenge, 2015 Top National Score in the Aviation Design Challenge, participated in the Las Vegas Regional FIRST Robotics Challenge, and placed 1st in the Clark County School District (5th largest school district in America) in the 2014, 2015, & 2016 Krypto Math Competition. This has led to a sharp rise in the school's graduation rate, and we want to make sure our students continue to have success with the help of our after-school programs.

To our students, our recent successes are just the beginning of a momentous change in STEM opportunities here in Nevada.

Summer Internships

We have had a succussful summer of internships, and expanded on our students' learning experiences by keeping them engaged with aviation and technology throughout their summer. NVBAA's summer internship program in partnership with GRADD (Global Robot And Drone Deployment http://gradd.co) provided a great opportunity to our most dedicated after school club students this summer to further their career skills via: aviation design, computer programming, hands-on construction, delivering presentations, and gaining real-life business experience.

The interns' first major summer project was to;
design a flying wing drone that:
        - Sustain 100+ mph
        - For over 1 hour
        - And cost less thanr $100 to build, not including the batteries.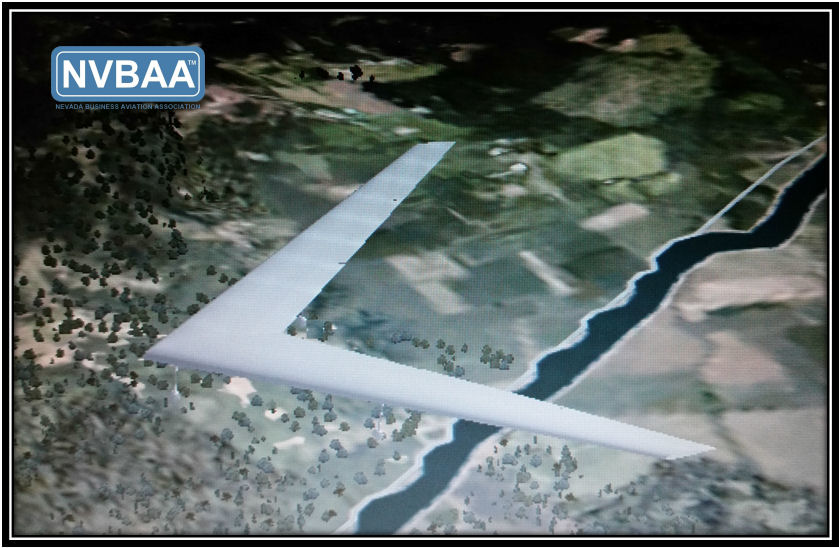 We are currently in the final simulator flight test phase of the drone and will be starting the build it by mid-September. Our plans are to make our first maiden flight in October.

In addition to helping design the flying wing, our students have been learning computer programming, and web design. As we continue the development of the wing project, students will have the ability to create computer modules that will control the flying wing from a control unit, a web-based panel, or a phone app. GRADD's engineers working in partnership with NVBAA have been guiding our students to learn how computer programming will open career pathways they may have never imagined.

Additionally, our core group of students have been able to visit places such as: the McCarran Airport Air Traffic Control Tower, Creech Air Force Base, and the Governor's Workforce Investment Board - Aerospace & Defense Council Meeting, where they have been able to interact with experienced industry professionals and learn about specific pathways towards these types of careers.

Summary of Our Involvements:

     Wing Project (aircraft design, build, fly)
     Summer Internship
     Computer Programming Training
     STEM clubs at local high school
     Aviation Design Challenge
     Local robotics competitions
     Krypto (math-based) competition
     Utility Trailer project for equipment transportation
     STEM webinar series
     College and career prep
     Field trips - McCarran FAA tower, Creech Air Force Base

-----

We sincerely appreciate your support, and look forward to expanding our programs to provide unbiased access to STEM Education to all of Nevada's youth.

Thank you,



Reza Karamooz
Founder of the NVBAA Aviation Club
Post Chairman of Aviation Post 888 ( http://Post888.org)
President of NVBAA ( http://NVBAA.org)
Vice Chair of ASA Nevada ( http://asanevada.org)
CEO of GRADD ( http://gradd.co)

+ Read More
Be the first to leave a comment on this campaign.