15
7
Canciones que Siembran Esperanza
€610
of €8,000 goal
Raised by
15
people in 3 months
¡¡Todo está tan vivo y cambiante!!! Llegan promesas de apadrinamiento que por alguna razón no se materializan.  Todo es perfecto. Mi fe está intacta. Y estoy tranquila porque sé que el disco  "Abraza la Tierra" que así va cambiando el título  también, va a ser un disco maravilloso que se grabará en el momento justo. La Providencia, sabe bien el perfecto momento de materializar los proyectos. Puede que alguna promesa de apadrinamiento falle, pero las de verdad están ya llamando a mi puerta y así es! Quizás eres tú que estás leyendo a quien estamos esperando! Esta es la situación: 
Se abre una oportunidad para que ayudes a la realidad de este disco  "ABRAZA LA TIERRA"  con una donación, o con la compra de discos desde mi web
www.rociomadreselva.com
O con el mecenazgo de tu empresa a cambio de publicidad en los vídeo clips. 
Gracias en nombre de la fauna diminuta y de la grande también, gracias en nombre de los bosques, en nombre de tantos formadores que usarán ese disco en sus cursos y talleres, en  nombre de los millones de personas a quienes les cambiará un poco la vida ese despertar de estas canciones en su vida. 
En mi canal de Youtube puedes escuchar mis canciones. Suscríbete para recibir las novedades!
Canal de Youtube: 
https://www.youtube.com/channel/UCX8EFmC611xWCBiJiaFdOPQ?view_as=subscriber
Ésta es mi última grabación de la canción "On the Sunside" y su lyric vídeo en inglés. Es un single adelanto de lo que será en algún momento del futuro cercano, mi disco en inglés. 
Ya hemos empezado la pre-producción de las canciones y pensábamos que íbamos a empezar las grabaciones en junio, pero como no se  han materializado las ayudas prometidas,  pues todo está en un stand by.  
PRESUPUESTO 

El presupuesto mínimo que teníamos para grabar 10 canciones era de 8000 €.,  ajustando mucho cada capítulo.  Ahora tengo claro que quiero grabar "Con sumo cuidado" también, porque es una canción que he actualizado últimamente y está teniendo muy buena acogida en los conciertos y está totalmente en la temática del disco. Así es que serán 11 canciones. El presupuesto se subirá como mínimo a 9.000€.   
En cuanto logremos todos los fondos, empezamos las grabaciones de las 11 canciones que conforman el disco  "ABRAZA  LA TIERRA"!! Después viene el capítulo de la fabricación de los cds.,  y la realización de vídeo clips. Ya estoy pidiendo presupuestos. Pero vamos paso a paso y SEGURO vamos muy bien gracias a la Vida!!
Mantengo el objetivo de 8.000 €  en GOFUNDME simbólicamente porque esta campaña de recaudación será continua mientras haya canciones que grabar.  Puedes colaborar conmigo  haciendo la donación que quieras. 
RECOMPENSAS
15 € - las canciones en mp3 en tu correo electrónico. 
25 €  -  disco físico enviado a casa.          
APORTACIONES ESPECIALES   
 (todas tendrán el disco físico en mano o enviado a casa)   
Aportando 50€  Apadrinas o amadrinas la siembra de una encina en nuestra finca El Corazón del Bosque en la provincia de Córdoba                                                            
Aportando 20
0€
Te compongo
tu canción personal
Te mando un pequeño cuestionario para que me devuelvas con tus respuestas. Esto me dará las claves para hacerte tu canción. Te la entrego  grabada en mi grabadora zoom, guitarra y voz. Si quisieras una grabación de estudio profesional el precio serían 500 €.
Aportando 4
00€
Concierto privado para tu evento a menos de 100 km de Marbella.
Mis Conciertos son Oráculos de las Canciones donde cada persona recibe su canción. En Youtube puedes ver algunos vídeos. Equipo de sonido incluido. ¡Ofrécele este regalo a tus amigos, familia o estudiantes  y será algo muy especial!
Aportando
500€
Concierto privado en tu sala o evento a menos de 400 km de Marbella
Empresas
Desde 300 €.
Aparecerá un espacio de publicidad de tu empresa en el libreto del disco y/o al final del vídeo clip de la canción que se trate, ya sea con el logo, una foto, etc. Lo veremos juntos.   
El tiempo y espacio de aparición dependerá de la aportación.  Lo hablamos!
 Por favor, conecta conmigo tras tu donación para tener tus datos y quedar en contacto:   
rociomadreselva@gmail.com
Sobre mi música
Mis cuatro discos editados: Barda, Miedo o Amor, Naturaleza en Paz y Soy luz,
acompañan procesos, son usados por terapeutas y profesores de yoga, de biodanza, en sesiones de plantas sagradas, temazcales... y han ayudado y siguen haciéndolo a muchas personas.  
En realidad, no hago las canciones con esa finalidad, sino que las canciones vienen a mí de manera muy natural desde mis doce años y son parte de mi propio proceso, de mi forma de expresar mis vivencias y muy a menudo son mensajes de mi Ser superior que vienen a alumbrarme mi camino.  
Muchas canciones vienen a mí inspiradas por las aguas, la tierra, la lluvia, la fauna diminuta, los bosques... porque estoy llena del Amor de nuestra Madre Tierra y me nace esa expresión de gratitud y admiración. Otras veces me dirijo al otro, a los que escuchan, a ti que me estás leyendo...  y les inspiro para volver su mirada sobre Ella y Ver!

Les invoco a volver a la tierra, l

es invito a poner en la tierra la semilla,  a cuidar las aguas, a no producir más basura, a dar gracias por la lluvia y mucho más...
¡A ti quiero invitarte y ojalá encuentres resonancia en tu corazón!

En estos tiempos en que ya es urgente que una masa crítica despierte, quiero lanzar un nuevo gran llamado a Abrazar a nuestra Madre Tierra con el alma, cuidarla, respetarla y amarla.  

Mis canciones tienen la vocación de llegar a la buena tierra de muchos corazones que están esperando las semillas. Estos mensajes con el medio poderoso de la música llegan y se instalan  ayudándote a la comprensión profunda y a expandir tu conciencia.   





Ésta es mi última grabación de la canción "On the Sunside" y su lyric vídeo en inglés. Es un single adelanto de lo que será en algún momento del futuro cercano, mi disco en inglés. 




IMÁGENES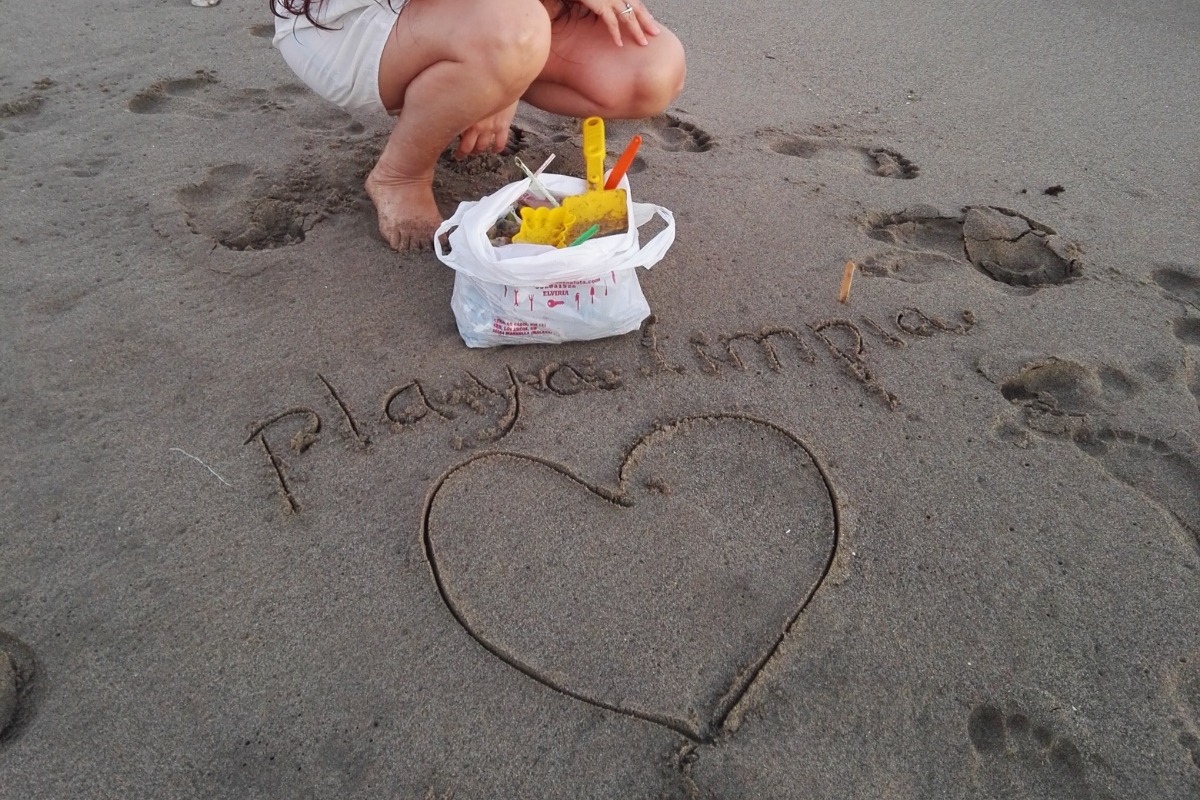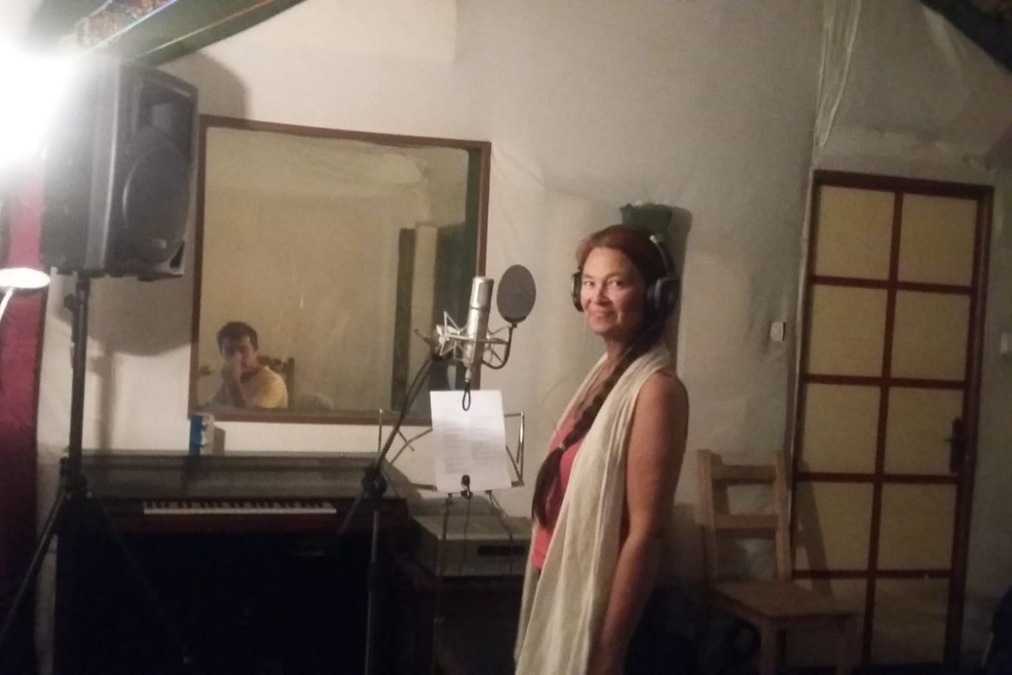 ENLACES
Mi web
http://www.rociomadreselva.com/
Entra en mi web y conoce mejor mi actividad. En la tienda online, puedes comprar mis discos físicos o descarga digital. 
Canal de Youtube: 
https://www.youtube.com/channel/UCX8EFmC611xWCBiJiaFdOPQ?view_as=subscriber
Página de Facebook:
https://www.facebook.com/rociomadreselva8/
+ Read More