Multiple-Sclerosis-HBOT
$1,405
of $25k goal
Raised by
28
people in 32 months
 YOUR SUPPORT HELPS ANNIHILATE M.S.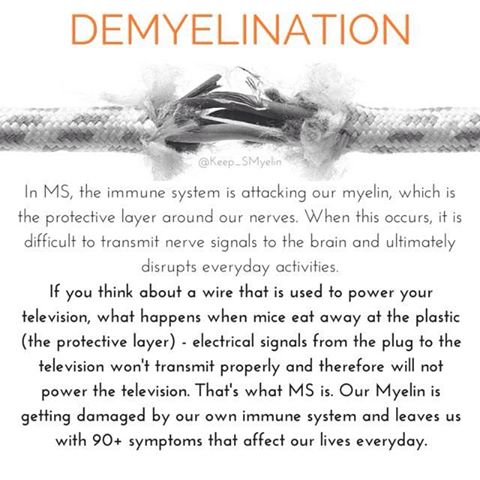 "
Multiple sclerosis
(abbreviated MS, known as disseminated sclerosis or encephalomyelitis disseminata) is an inflammatory disease in which the fatty myelin sheaths around the axons of the brain and spinal cord are damaged, leading to demyelination and scarring as well as a broad spectrum of signs and symptoms. 
Some
MS Symptoms:
Chronic Pain
Chewing/swallowing
Coordination (tripping, dropping things)
Difficulty walking
Dizziness/poor balance
Chronic Fatigue
Hand/arm weakness
Leg/foot weakness
Memory problems 
Muscle tightness or stiffness
Numbness/tingling
Pain, burning, itching skin all over.
Speech changes  
Thinking problems 
Vision changes optic neuritis
Paralysis
 
MS affects
the ability of nerve cells in the brain and spinal cord to communicate with each other effectively. In MS,
the body's own immune system attacks and damages the myelin
. IT IS NO WAY TO LIVE.  
''Sometimes the strongest among us are the ones who smile through silent pain, cry behind closed doors, and fight battles nobody knows about."


WHAT I DID!

The Hyperbaric Oxygen Therapy "Hbot"
releases chronic pain and I can walk without assistance with these treatments.  Without  treatments I am not able to leave my home.  
Financing the Hbot treatments is a hardship.  
And it is a life long therapy to treating Multiple Sclerosis!?
It is so important for me to recieve these treatments. I have so many things I want to do!  I am still young!  I am working from my home to buy my own unit. 
 FDA approved Hbot Chamber for the Home! 

$25000.00 to buy!  Treatments are 150.00 per hour at the doctors office.  If I am to have treatments every day it makes sense to buy a portable chamber for the home.
http://www.ihausa.org/video/montel.html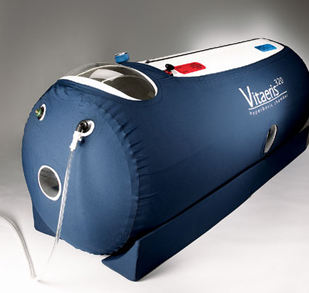 + Read More