Motivate Monica to Beat Cancer
$16,010
of $18,000 goal
Raised by
132
people in 44 months
Hi, My name is Kate and I am campaigning on behalf of my wonderful friend Monica Walter.
Monica was very recently diagnosed with HER2- Positive Breast Cancer.
We have been friends for the past 5 years and I am asking for your help in motivating and inspiring her though this journey to recovery. Not only does she inspire me everyday she encourages me to shine and be the best I can , also reminding me how strong I am and anything is possible. This is exactly the motivation she will need during the upcoming year that it will take to complete her treatment. She is truly is the most caring and wonderful friend and Mother to her 2 beautiful children Kate 14 and Luke 12 and an amazing Wife to her husband of 20 years Jason. I feel abundantly grateful to have her as a friend. We have shared many ups and downs and I want this to just be another hurdle we overcome together.
HER2-positive breast cancer is a breast cancer that tests positive for a protein called human epidermal growth factor receptor 2 (HER2), which promotes the growth of cancer cells. In about 1 of every 5 breast cancers, the cancer cells have a gene mutation that makes an excess of the HER2 protein which is a very aggressive mutant gene that has encouraged her cancer to grow. In only three and half months her has cancer has grown 3cm. She is devastated and as you can imagine her family and friends are shocked and saddened.
Only 3 weeks ago she went to Southampton Hospital for her 1st mammogram after feeling an unusual lump in her left Breast. Of course she was not expecting the news she got that day, from that very afternoon her world has gone from very normal, (looking forward to her 40th Birthday and Christmas), to the realization that on New Year's Eve she will be getting a port surgically implanted in her chest to receive her 1st phase of 16 weeks of Chemotherapy starting January 6th and continuing with surgery and lastly 6 weeks of radiation continued by intravenous steroids lasting a full year. That's a lots of information for her to absorb in a few weeks.
As if losing her beautiful hair and diminishing her health wasn't bad enough, she found out that her Insurance wasn't going to cover all her expenses.
In June, Monica and her Husband Jason were excited that Jason was about to retire from the US Coast Guard after 20 years of dedicated service. They were happy to start a new life out of the military and have more time to spend together as a family. Jason,( being the caring and responsible husband he is ) believed he was signing up for the same insurance they always had with no out of pocket expenses but already they are quick to realize that with this type of illness comes a lot of tests and services that are not covered. Living at the end of Long Island gives few choices for doctors and the best option was to choose Tricare standard as her insurance. There's now deductibles, co-share payments and other out of pocket expenses she will be responsible for.
The first of many tests it will not cover is the genetic BRCA testing. (BRCA) gene test is a blood test to check for specific changes (mutations) in genes that help control normal cell growth. Finding changes in these genes, called BRCA1 and BRCA2, can help determine your chance of developing breast cancer and ovarian cancer. It's important for Monica to know the result of this test as to prepare for either a double mastectomy or a lumpectomy (this is determined by the outcome of this test) Of course this would allow peace of mind for her, should she know what surgery she will be facing after her Chemotherapy treatment . But since this is not a covered service, she now has to wait until she's able to afford it . I would love for this to be the first issue we solve and raise the funds and get this test done.
Monica is obviously worried about her family and how they will cope during this time. I know she is trying to be strong and fearless but I can see she is worried and scared.
I would like to allow her to receive the best treatment and be as stress free as possible during her recovery.
Knowing the Healthcare system. I can only imagine this will not be so simple, so please help me help her have a smooth and positive road to recovery.
On behalf of  Monica, her family and Myself  we would like to tell you how grateful we are for any donations and know that your help in her recovery is appreciated from the depths of our hearts.
My goal is to keep Monica motivated and happy and smiling throughout this upcoming year, her laughter is contagious and I intend to keep getting infected by it.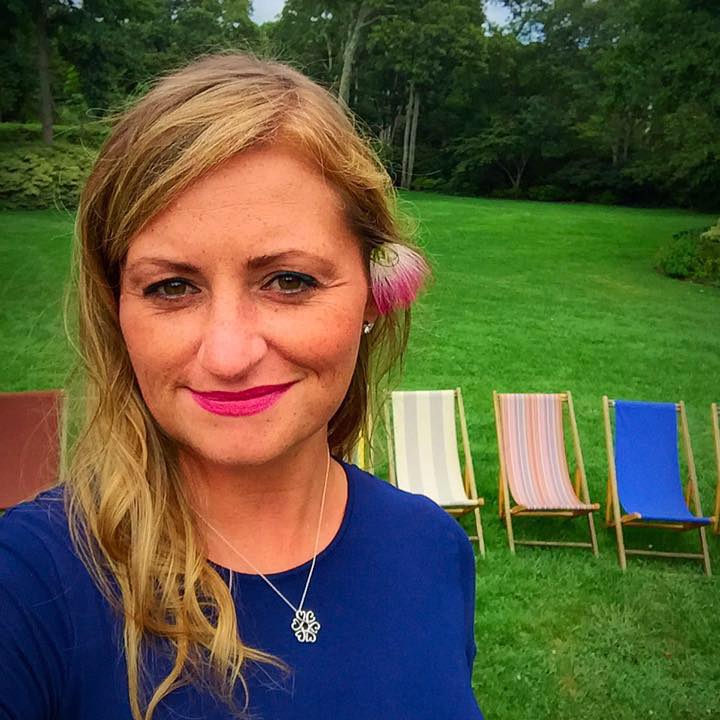 + Read More
We are praying for you and your family. Travis and Natasha White Your CG family
+ Read More
Hey Monica. I have those same aches from being old. Glad your doing ok. Love Uncle Joe
+ Read More