Help Build the Barn at MorningSun!
$33,287
of $30,000 goal
Raised by
229
people in 9 months
UPDATE:
In addition to our Crowdfunding Page, we've received over $39,000 in checks from various individuals and foundations!  This brings our total to over $72,000!!! 
We are steadily approaching the $86,500 needed for completion!
Thank you so much everyone for your incredible support!
.....

We have some wonderful news to share with you about what is developing here at MorningSun Community, our residential mindfulness center that hosts retreats in the Plum Village tradition of Zen Master Thich Nhat Hanh.  From last year through this entire summer, our team of enthusiastic volunteers, led by Michael and Fern, has been constructing our first indoor retreat facility, "The Barn." The Barn will allow us to move from summer only programming to retreats throughout the year!  

Our dream of becoming a full retreat center that offers mindfulness programming throughout the year for hundreds to thousands of people is becoming a reality!


MorningSun summer program with Michael and Fern, working on the Barn together.

OUR INDOOR RETREAT FACILITY

Currently, most of MorningSun's annual retreats  are offered between May and September due to limited indoor facilities. Few bedrooms are available, and we use an outdoor kitchen, outdoor showers, outhouses and camping sites to accommodate our many retreatants.

The Barn will offer accommodations for 13 people. The downstairs will include a full sized kitchen, a multi-purpose meditation hall, a small communal area, and an ADA accessible bedroom and bathroom.  The upstairs will include 5 bedrooms with single, double, and multiple person occupancy, as well as 3 bathrooms with showers. 
(No more outhouses, showers, and outdoor kitchen cooking, except when we want to!)


A view of both upstairs future bedrooms and bathrooms, and the multi-purpose meditation hall below.

SOLAR POWERED! 

The Barn will be fully solar powered with 18 panels on the roof!  We are committed to investing in eco-conscious living for our community, and for our planet.

The Barn will have Wifi, heated plumbing, and other accessories for simple, comfortable living.



​
WHAT WE'VE ACCOMPLISHED

Approximately 80 volunteers have worked on the Barn and more than 25 people have donated money towards materials so far.

Over $35,000 have been raised through donations! 

With donations thus far received and the hard work of dedicated volunteers, the foundation , framing, sheathing, and roof have been finished! 


Michael, Fern, and Jenny working together to build the West side wall and window framing.

WE ASK FOR YOUR SUPPORT

To succeed in our efforts, we ask for your generous support in helping us complete the Barn. 

Our total budget for building the Barn is $122,500, and we need to raise another $87,500.

We are asking our friends and Sangha leaders, to help us in spreading the word about the Barn project. Please share about our ambitious project with your family and friends!  


Walking meditation during our young adult retreat down to the Barn.

THANK YOU GIFTS

$10 Donation:  As a token of gratitude for your support, we would like to offer you 3 tracks of Michael Ciborski's album, Reverence. Michael is a gifted musician with an angelic voice, having written many of the chants in the Plum Village tradition.

$100 Donation: We offer you one night accommodation in the Barn, when it is completed. We wish for our community to receive the fruits of its own work. 

$100 - 1 Night accommodation in the Barn
$200 - 2 Nights accommodation in the Barn
$300 - 3 Nights accommodation in the Barn
.....
$1000 - 10 Nights accommodation in the Barn!

(All donations to MorningSun are tax deductible, and we are happy to send you a donation receipt.)

(Note: This does not include programming fees, and is limited to 10 nights. Tell us during registration to redeem!)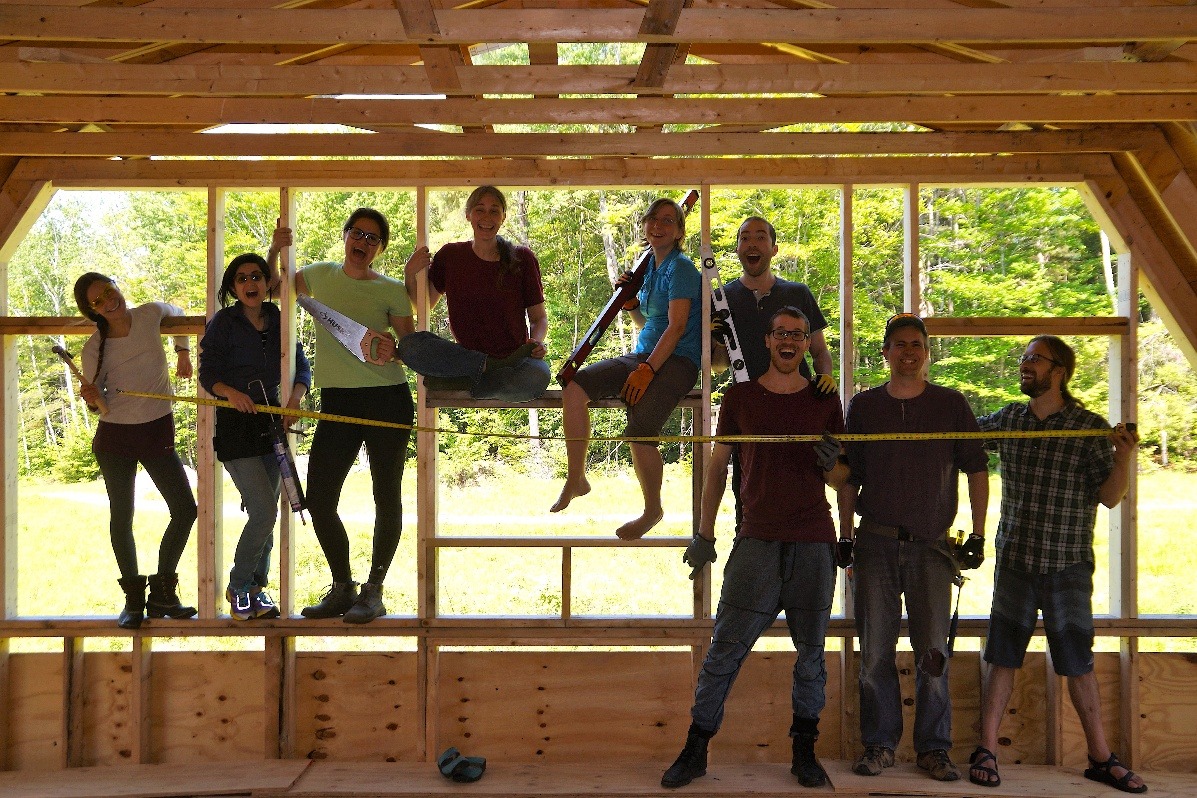 The Mindful Living and Service Program team celebrating their work on the Barn this summer.


OUR GOAL AND BUDGET

With all our heart, we thank you for your support in helping make this retreat center possible for all of us.

Our goal is to raise $87,500

Further construction needs: $52,000

Well: $5,000
Septic: $12,000
Interior walls and trim: $7,000
Flooring: $2,500
Radiant heat, furnace: $2000
Woodstove: $2,500
Plumbing, sinks, toilets, showers: $4,000
Insulation: $5,000
Exterior doors: $1,500
Ornamental window in west gable: $500
Electrical wiring and hookup: $2,000
Kitchen cabinets and appliances: $5,000
Furnishings: $3000

Solar Panels and Installation: $13,000

Compensation for project leads: $20,000

Crowdfunding Credit Card Fees (2.9%): 2,500



The Barn's construction at the end of June, 2018

IN-KIND DONATIONS

We also gratefully welcome in-kind donations to support the Barn's completion. A valuable in-kind donation can often be worth more than a monetary investment. Here are some ideas:

Electrical and plumbing work
Kitchen Appliances
Stove and Oven
Washer / Dryer
Dining table and chairs
Furniture
Beds
Linen
Meditation cushions
Other ideas...???



Beginning the Barn last summer, July 2017


VOLUNTEERING

Come and join our team!! 

This summer, our team of inspiring volunteers has been picking up hammers, saws, wood planks, and staple guns every weekday to help make this vision a reality. MorningSun's Mindful Living and Service (MLS) program is composed of young adults who aspire to help build our community and explore practice more deeply.  Their energy has been remarkable, and their aspirations deep, as they learn how to truly build our beloved community.  We enjoy having a lot of fun too!!

To learn more, or to find out about volunteering, please email Laurie at morningsunoffice@gmail.com 


MLS participants Leo, Andrea, and David enjoy work and good vibes together. Come join the fun!!


COMPENSATION FOR OUR PROJECT LEADS, MICHAEL AND FERN

MorningSun's founders and Dharma Teachers, Michael and Fern have been working on the Barn from its inception, from design through construction.  They offer their time, patience and expertise, and have taught the MLS volunteers all the skills we need to continue with the construction, being incredible teachers at every step along the way. 

We believe that a minimum compensation for more than a year's work on the Barn is $20,000.

Thank you Michael and Fern for all of your selfless dedication and incredible leadership for this project!



The MLS summer volunteer team thanks you for your support!!!


COME AND EXPERIENCE MORNING SUN COMMUNITY 

We welcome you to come and visit us  for a Day of Mindfulness held regularly on Sundays, or during one of our retreats.  You can see our calendar and register here. 

All of our programs are based on the practice of mindfulness. Mindfulness allows us to be present with and understand what is happening in and around us in each moment, without bias and judgment. Mindfulness supports stress s reduction, mediation, and conflict resolution, anger management, and turns our ordinary moments into sacred and meaningful experiences.


Michael and Fern during the Family Retreat at MorningSun Community.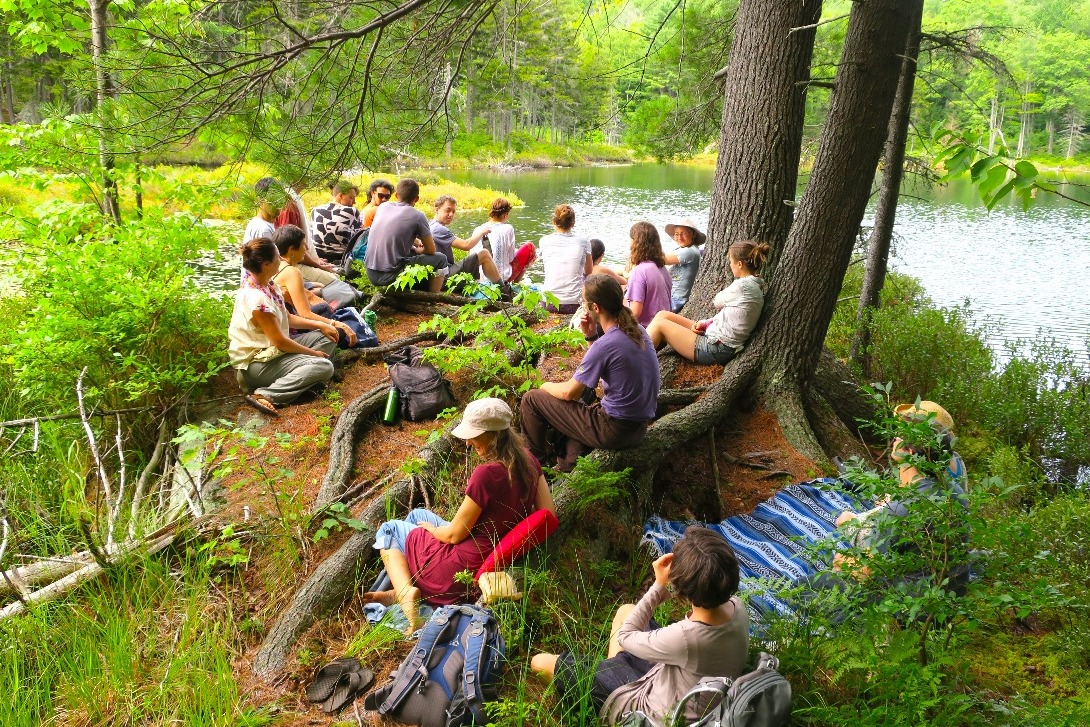 MorningSun Mindfulness Center is located on 250 acres of pristine natural forest.



Blueberry Pond is an endless source of beauty and joy for the entire community at Morning Sun.


"The more compassionate you are, the more generous you can be. The more generous you are, the more loving-friendliness you cultivate to help the world."

- Thich Nhat Hanh
+ Read More