Monster and Sea 24 - Team Kootenay
$8,100
of $9,000 goal
Raised by
84
people in 2 months
Cancer is a taker.
It wants everything from us - our health our confidence, our families.
And it is relentless. Statistics say 1 in 3 people will arm wrestle with cancer.
But what about the other 2 people?
Our job is to stand in the gap. Fill that void with love,
compassion and our ability to GO when our friends can't.
This is what the 24 is  all about.
What cancer can't touch is our spirit, our drive and our will
to live every day to its fullest potential. We want to 
inspire communities to give back in a very grass roots way. 
At our core, we believe three very key things. 
1. Help families who are dealing with cancer.
2. Inspire people and communities to not let life pass them by.
    Get going - do the things you love.
3. Have fun.
History:
The 24 started in the early spring of 2015, when 6 people in Seattle, led by Troy Nebeker from Monster and Sea, did a relay paddle for 24 hours to raise some funds for families who were dealing with cancer. Their goal was to stuff five envelopes with $1000 each, and put those envelopes in the hands of people who were dealing with cancer and could use some help at a really tough time.
The second year the 24 moved beyond Seattle to seven cities (one for each envelope from the prior year) across the U.S and Canada. Each team had the same goals. As a combined group we raised 50k. That is 50 families we were able to help.
Our third year we grew to 22 teams across the U.S and Canada and
as a collective group we raised 145K.
Our fourth year we grew to 26 cities with multiple teams across the
U.S and Canada and after all was said and done - as a collective
group we raised 156K.
Seriously, it requires a double take every time. This community is wonderful.
Year 5
This is a significant number. In the cancer process year 5 is a beacon of hope. A celebration if you will, of things getting back to normal and a way forward - free from the constant worry.
On April 13 / 14  2019 - Team Kootenay will be joined by 40 plus teams across the US, Canada and the Cayman Islands. We will all gather together as a community to paddle and say to cancer - "You can't take today. Today is ours."
This isn't about research, this isn't about finding a cure, this doesn't go to a charity. This is cash, in an envelope, put in the hands of folks who need it. It could help pay the utility bills, or buy some groceries, or maybe take the family away for a weekend to get a break from the chaos.
Thank you everyone for your generous support! Please keep in mind that your donations are going to a place that will make a real difference in people's lives. At the same time, support comes in many forms, so if you are unable to make a donation, please share this campaign on your social feeds and we welcome you to come out and join us on the water or just say hi to show your support.
A sincere thank you from the Monster & Sea 24 Kootenay 2019 team!
Dianna, Elaine, Jodee , Kristy, Mo, Reta & Andras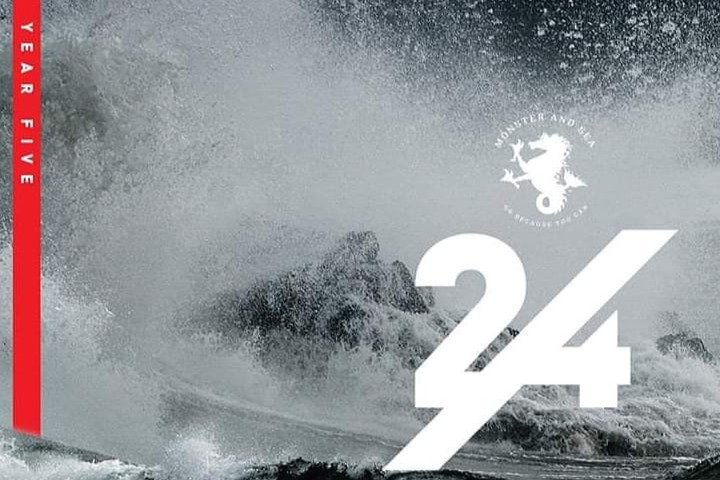 + Read More
Update 1
2 months ago
Share
March 6th and starting to paddle on the lake to get in shape for "24".
+ Read More