Mississippi River Survey Expedition
$3,580
of $2,500 goal
Raised by
54
people in 41 months
Three men (Shea, Forrest, and Alex) have embarked upon an expedition down the Great Aorta of America and they could really use your help.
THE LOW DOWN 
Being raised as land-locked flat-landers surrounded by the bountiful cornfields of Ohio, big water and mountains have been invariably rare, inspiring sights. Heck, even a hill is a big to-do in Ohio. These sons of landlocked fields yearn to experience the truly mammoth scale of America's mightiest waterway firsthand. Thousands of miles separate the river's source in Minnesota from the Gulf of Mexico, and a serious challenge lies ahead of us; but through preparation, hard work, and determination we will accomplish our goal of paddling the Mississippi River in its entirety. 
We're also hoping to do a whole lot more than simply travel. This crew will be traveling roughly 2,320 miles down what was once the lifeline of America's trade - the boundary between East and West, which was and still is used by a countless number of different tribes, nationalities, trades, backgrounds, and peoples. We will be traveling down, through, and along ten states. Just as the river has always meandered and shifted its shape, so too have the communities we shall encounter along this journey. The changes are ongoing, and we hope to record the present state of things using skills specific to each of us.  Forrest will be doing the bulk of the writing while Alex will be documenting visually in paint and ink, with Shea wielding photo equipment. 
What effect has mankind's population of its banks had upon the river? How has the river shaped the development of American communities? The vast history of this river stretches back thousands of years - back before even the Woodland Period or the Mississippian Culture when Native American civilization flourished along the river's fertile banks; before Europeans claimed and made war over its vital waters; long before the golden age of steamboat commerce and development; and eons before the present day - when roughly 125,000,000 pounds of toxic chemicals are released into the Mississippi watershed in a single year. We want to end up with something that could be used as an educational and historical document, something that catalogues what our Mississippi River is today.  
We seek to understand the past, observe the present, and help shape the future. What does the future hold for the Mississippi River and all the living things that depend upon it? We can't hope to answer such a huge question on our own.. But, what if by seeking out the countless stories, anecdotes, wisdom, and unique perspectives found along the Mississippi's banks, together, we could ask: What can we do FOR the future of the Mississippi River? Maybe then, united, we might find a way to steer towards a better future. 
To put it plainly, we are dedicated to seeing this through regardless of what may happen. What we're asking from you is for some assistance. We aspire to make this so much more than just an adventurous feat of strength and constitution, and your much-needed support will allow us to: 1. Focus on documenting more thoroughly 2. Allow us the time to give back through volunteering along the way & 3. Have more fun and less stress!
 But, far be it from us to expect something for nothing. So we have some delightful rewards below, after we introduce you to... 
THE CREW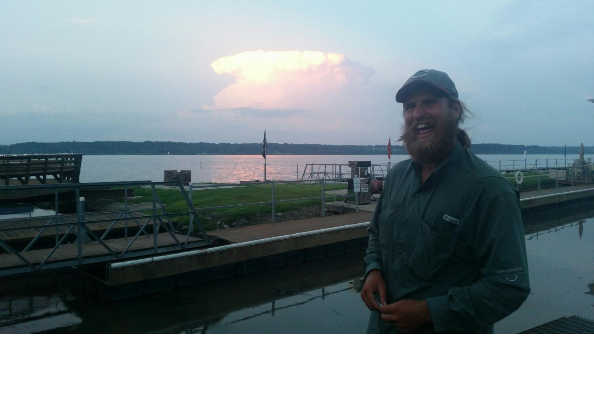 SHEA SELSOR is an ACA certified kayaking instructor, an active POWW (Protecting our water ways) volunteer and aspiring conservationist who has taken classes in environmental biology from Columbia University in the City of New York, and in Ecology Evolution and Organismal Biology from The Ohio State University. As an ACA instructor he is dedicated to providing instruction, education and advocating stewardship to all who share a passion for paddlesports. In the face of the current freshwater biodiversity crisis, his main goal will be to promote the protection and conservation of freshwater ecosystems for wildlife and paddlers alike . Excited by the prospect of tackling a river of this magnitude, Shea and Forrest have been handing the physical and constructive aspects of getting the boat ready for this adventure. Shea will also be in charge of photo documentation for the trip.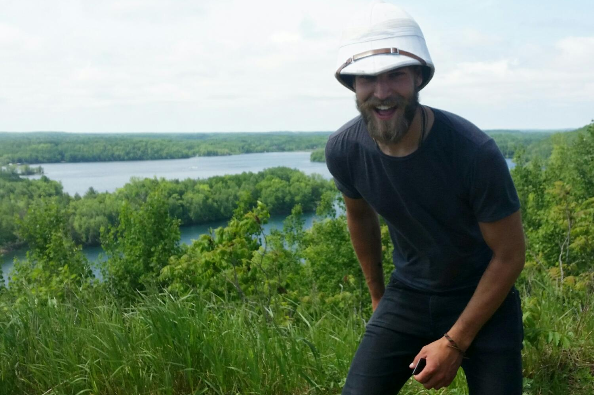 FORREST SCHOESSOW  is a seasoned adventurer and experienced navigator who has solo-trekked through parts of the Amazon jungle and deserts of Arabia as well as across the full length of Asia and Europe. At the University of Jordan in Amman and Ohio State University, he earned his degree in History and studied ornithology, geography, and cultural heritage on the side. Following graduation, Forrest volunteered with Americorps and served as an Expedition Crew Leader with Montana Conservation Corps, where he worked closely with the US Forest Service, Park Service, and Bureau of Land Management to help maintain trails and parks, educate the youth, promote environmental stewardship, and strengthen local communities. As a foot-soldier historian and eco-warrior, he will be documenting today's ongoing evolution of historical development trends along the Mississippi River and their effects upon society and the natural world. In addition, with the assistance of this crowdfunding effort, he hopes to undertake as comprehensive of a survey as possible, documenting the current state of the river, its communities, and the wildlife found along the way.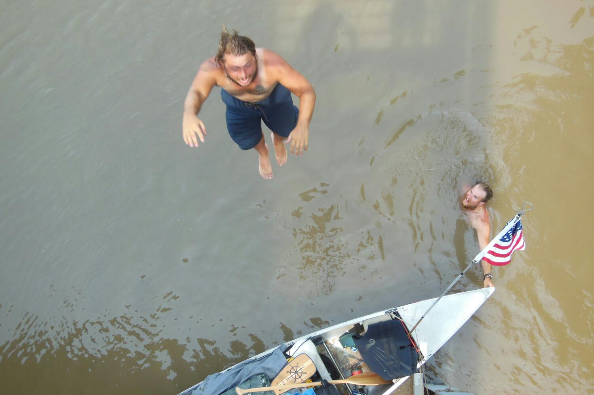 ALEX ROSS  is a New Orleans-based artist working in both traditional and digital mediums. Following the years attending the Savannah College of Art and Design, he has made a concerted effort to see, absorb, and document from his own perspective as much of the world as possible, traveling not only much of the United States but also Korea, Japan, Iceland, and small tumbles through Europe. Most of these were not complete disasters. Having already traveled down the Mississippi south of Cairo once, he couldn't help but want to see the rest of it. During the expedition his main function (other than paddling) is documenting via watercolor, ink, and charcoal. The primary goal is to accrue by the end at least 60 sketches of various kinds to use as reference for larger pieces based on the trip, to be executed afterward (such as the custom maps mentioned in the rewards as well as a series of oil paintings). For examples of his work, you can see his site
here
. 
THE BOAT
Our lovely Lady, seen below, is a 1970s heavy-aluminum 20' Grumman freighter canoe with some slight modifications (not pictured), such as an outrigger and equipment for portage, to be named and christened at the headwaters of Lake Itasca. She has a sailing mast plate, and we are working on coming up with a nonlethal sailing rig. We are installing a removable outrigger system for cargo and additional stability/weathering storms. Isn't she beautiful? Look at the lines on her!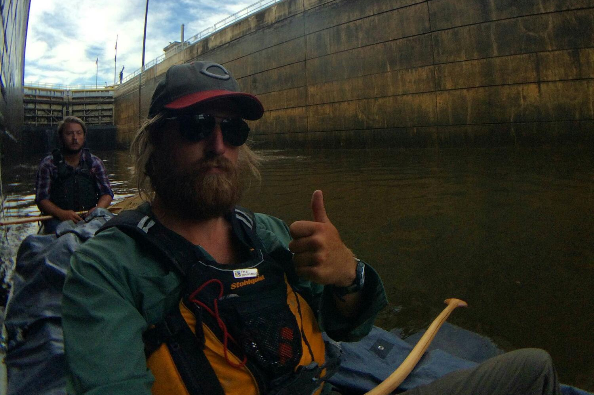 THE REWARDS
A few examples of style for the artistic rewards: 
BONUS REWARD: $100 AND UP - Automatic entrance into a drawing in New Orleans for an indispensible piece of equipment from the adventure signed by the crew!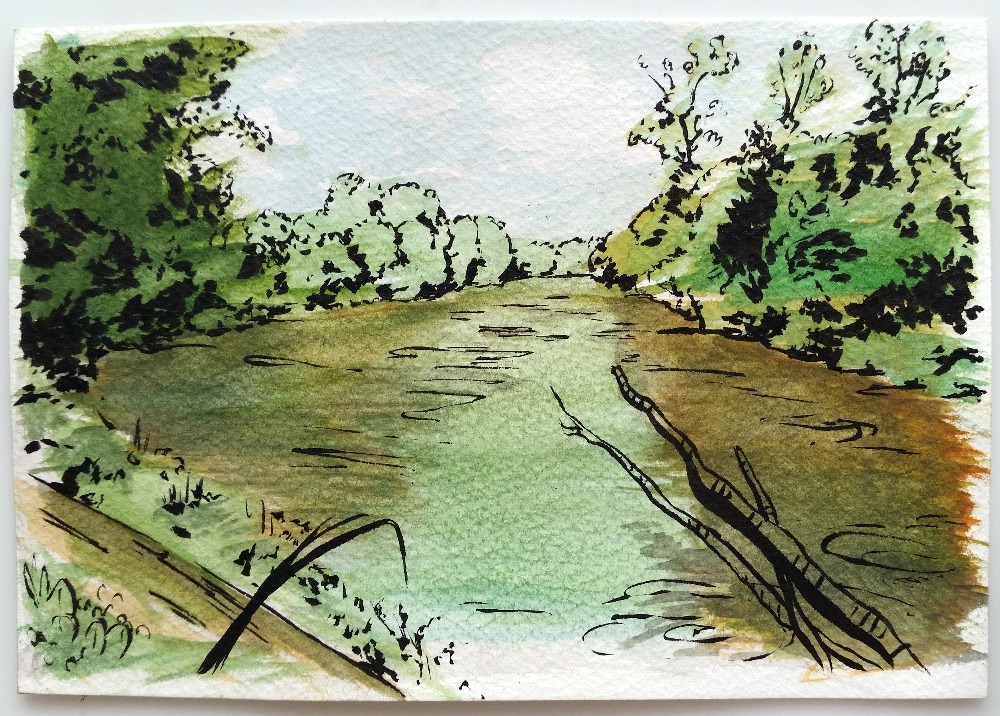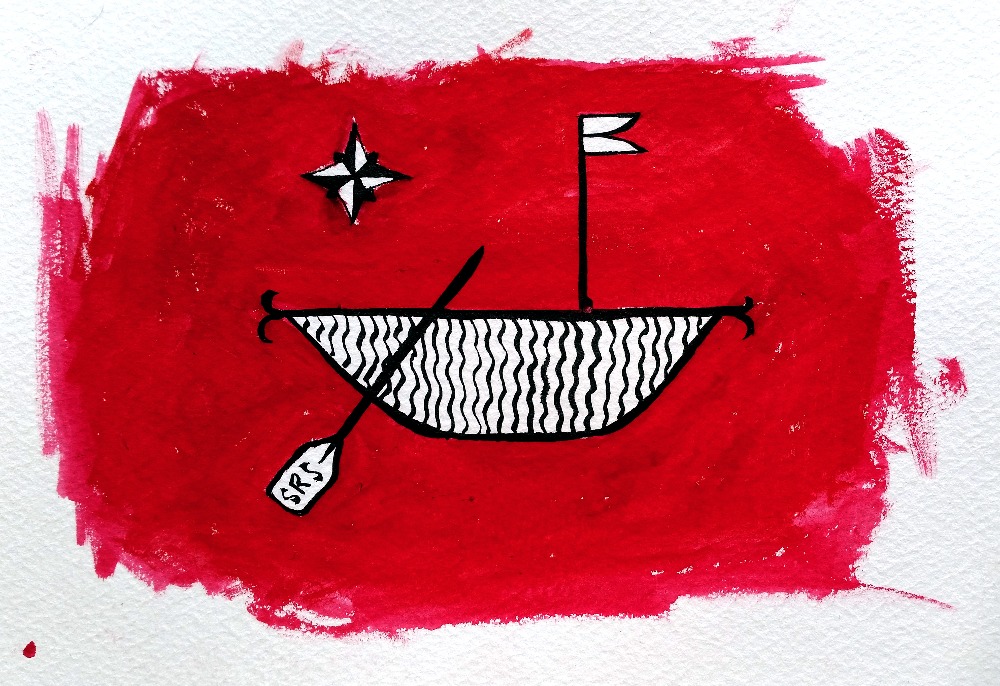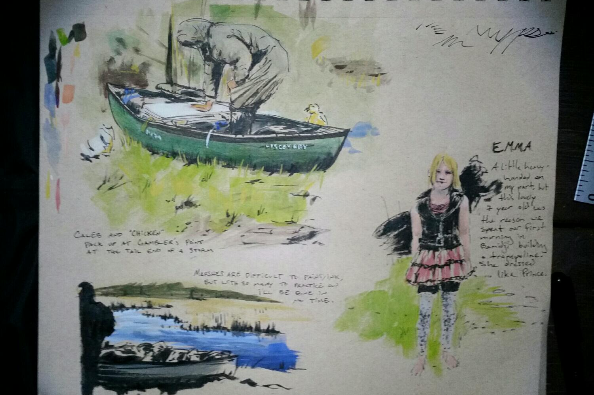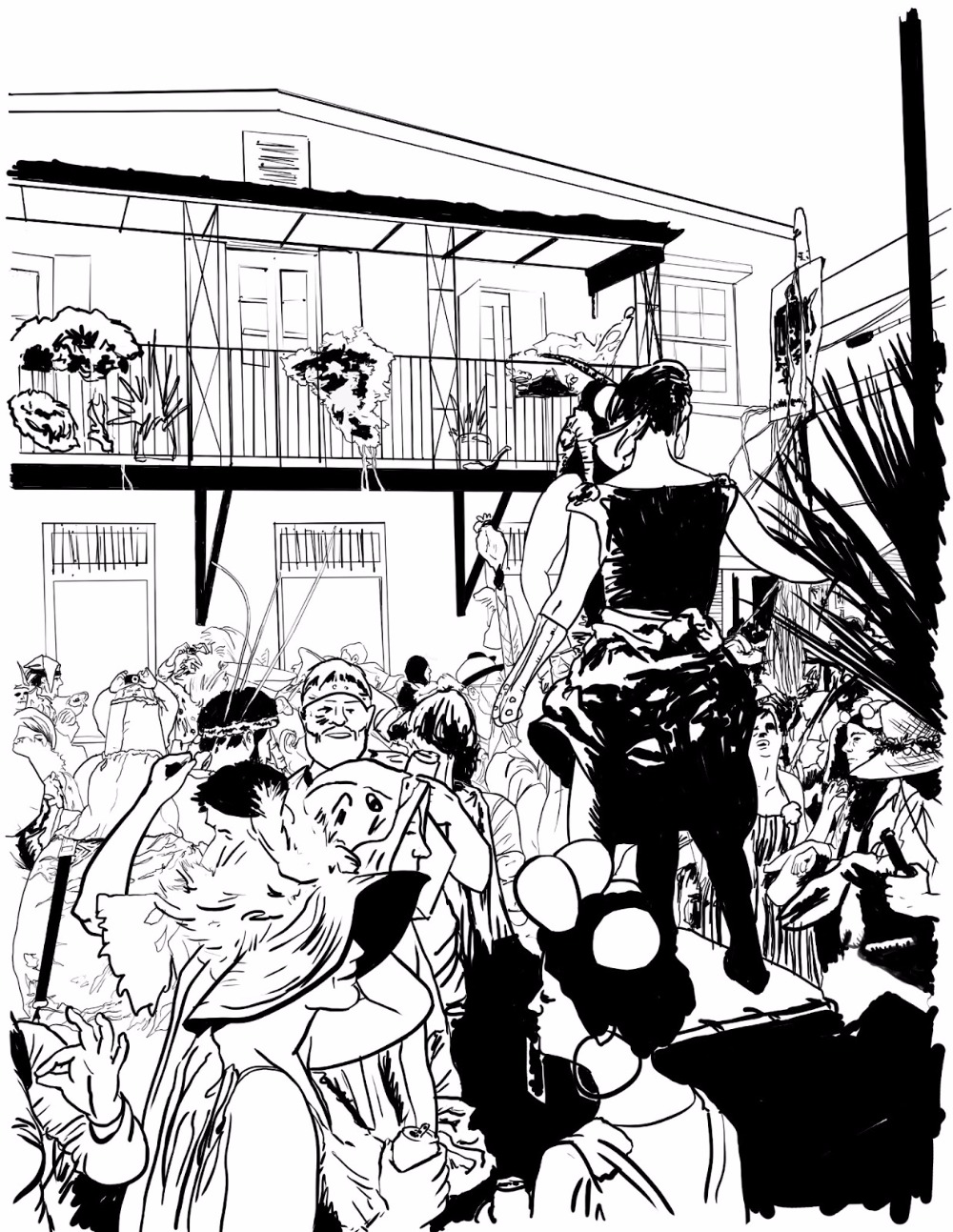 (Daily artwork from the trip will often be in watercolor and ink, as well as larger charcoal or ink pieces) 
 And most importantly, THANK YOU! Your support not only means a lot to us personally, but directly contributes to our ability to be active in the world of environmental stewardship. Every dollar donated to this cause enables us to more effectively reach out to conservation agencies, local non-profit organizations along the river, and the many other charity groups along the way that help maintain the majestic Mississippi River and keep its local communities strong. 
One last thing -- any academics, scholars, conservationists, or similarly interested non-commercial parties who would like to coordinate with us and make use of our Mississippi River Expedition as a data-recording, scientific survey for research purposes can feel free to contact or question us directly at
mrse.contact@gmail.com
or through our website at
https://mrexpedition.squarespace.com
.
+ Read More
Be the first to leave a comment on this campaign.