Help Miss Fairchild study in Paris
$2,245
of $2,000 goal
Raised by
28
people in 35 months
As a little girl I played dress ups in my grandmother's closet, the closet of an award winning actress/singer/dancer/comedienne/contortionist who got her start in vaudeville. I grew up amoung sequins and feathers and beads. My favourite pieces were always her hats and showgirl extravagant headpieces, I loved wearing them, but had no desire to perform. I just loved wearing something beautiful on my head while I went about my everyday life.
One piece in particular I will never ever forget. It was a Cleopatra wig.. but it wasn't hair. It was made of the finest, tiniest beads. So delicate that you could easily mistake it for a wig.
Hi. My name is Sabrina Fairchild (nom de plume) and I am a hat addict.
My life hasn't always been an easy one. My homelife was filled with violence and alcohol and drugs. I left home at 15 and set out to make a life for myself. I met my partner in crime when I was 17. By the time I was 21 I was a mother of 4. By the time I was 23 I started a not for profit (which still runs today) as well as my own business. I managed to break away from poverty and keep away from drugs and raise my girls in a quiet, safe environment. I worked damn hard. I thought if I worked hard enough I could prove to everyone that I wasn't like my mother. Unfortunately 100 hour work weeks caught up with me and ultimately I had a nervous break down.
Not only did I wind up in a psychiatric facility for 3 months, but I lost everything I had worked so hard for. The next 3 years were a haze. I was heavily sedated for most of them. in 2013 in an effort to get back out there I enrolled in a millinery course at TAFE...the rest is history...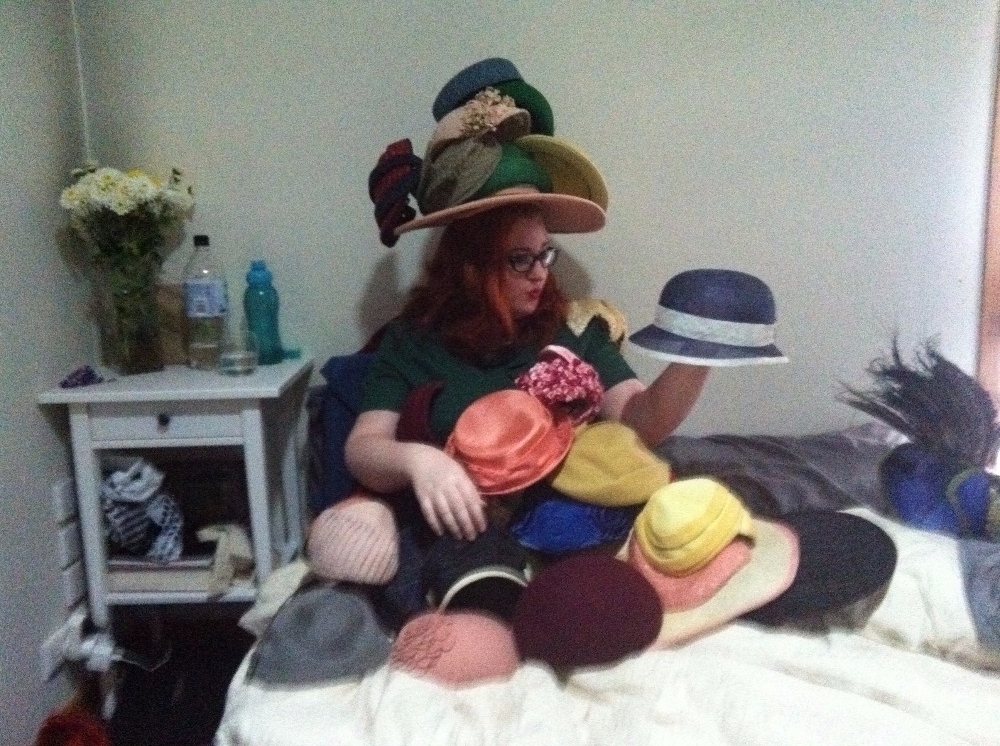 Well not quite history...
At the end of my second year (out of 3) of Millinery I was diagnosed with endometriosis and had surgery. Two weeks later I was in a bus crash that dislocated my left shoulder. And two weeks after that I slipped over in fruit & veg shop and came down hard on my right shoulder.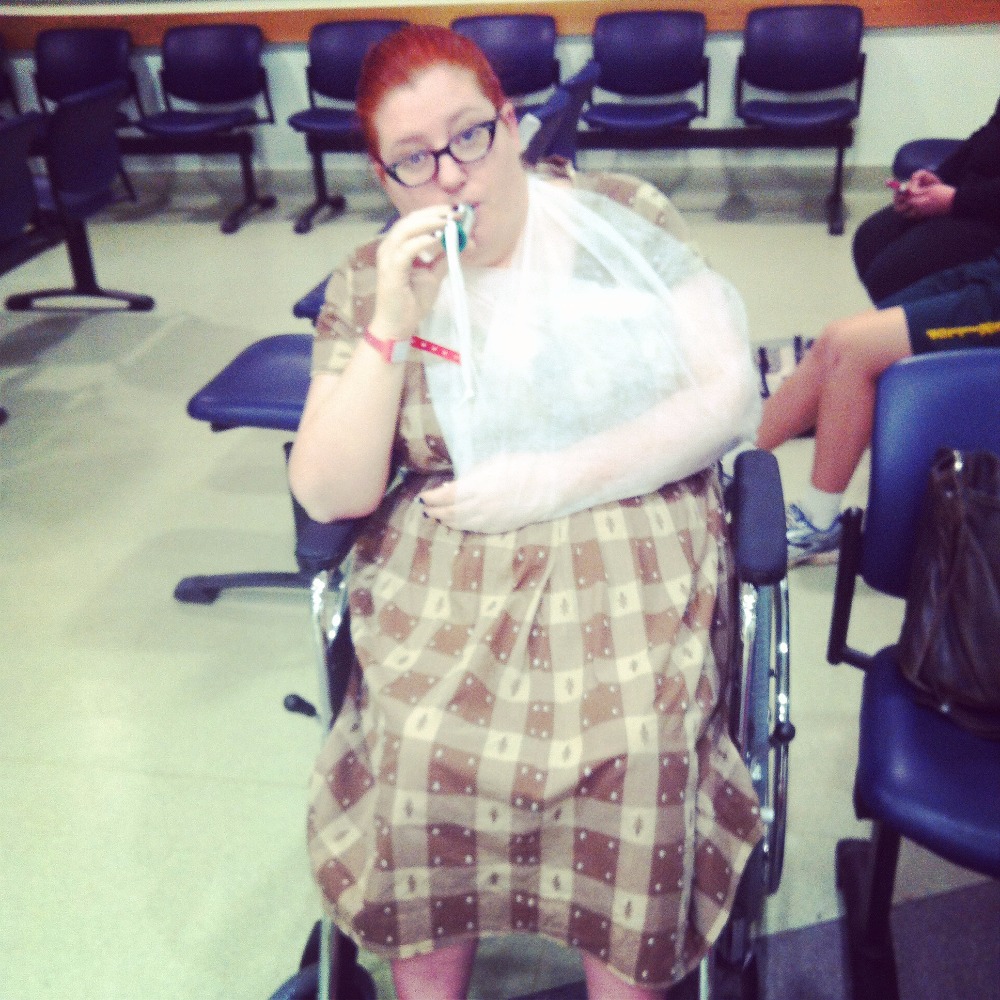 For those of you who aren't milliners - to make a hat you take a "block" (a piece of wood in the shape of the hat you want to make) and using your upper body strength (note: you need working shoulders) stretch felt/straw/other fabric with steam over the block.
To make matters worse, over the summer break, not only did my shoulders not heal, but my mental health deteriorated after an episode of PTSD. I realised I was gay & came out (officially ending my marriage and opening myself up to the joy of homophobic abuse) and then I suffered from a dissociative episode. My brain basically shut down and fragmented off into another person in order to cope with everything.
The year got worse as the house we were renting was sold. We were literally down to the day when the sheriff would come and lock us out. After months of looking at and applying for houses we found one.
But there was one thing that kept me going. The trip of a lifetime to Paris. I had booked it in January (for my birthday) with the help of various charities and some generous souls. I headed off to Paris in October for the trip I had dreamed of since I was 5.
I fell in love with Paris. It wasn't what I expected or hoped it would be, but it was amazing. I found inspiration everywhere, but couldn't translate that inspiration into anything tangible. What was I suppose to do next?
The universe has a way of offering not so subtle suggestions.
At a dinner party in the home of an American writer in Paris, I met a lady who was in Paris purely to study. A former film maker turned jewellery maker was in Paris to study at L'école Lesage. A school dedicated to teaching the art of couture embellishment (beading, ribbon work and embroidery).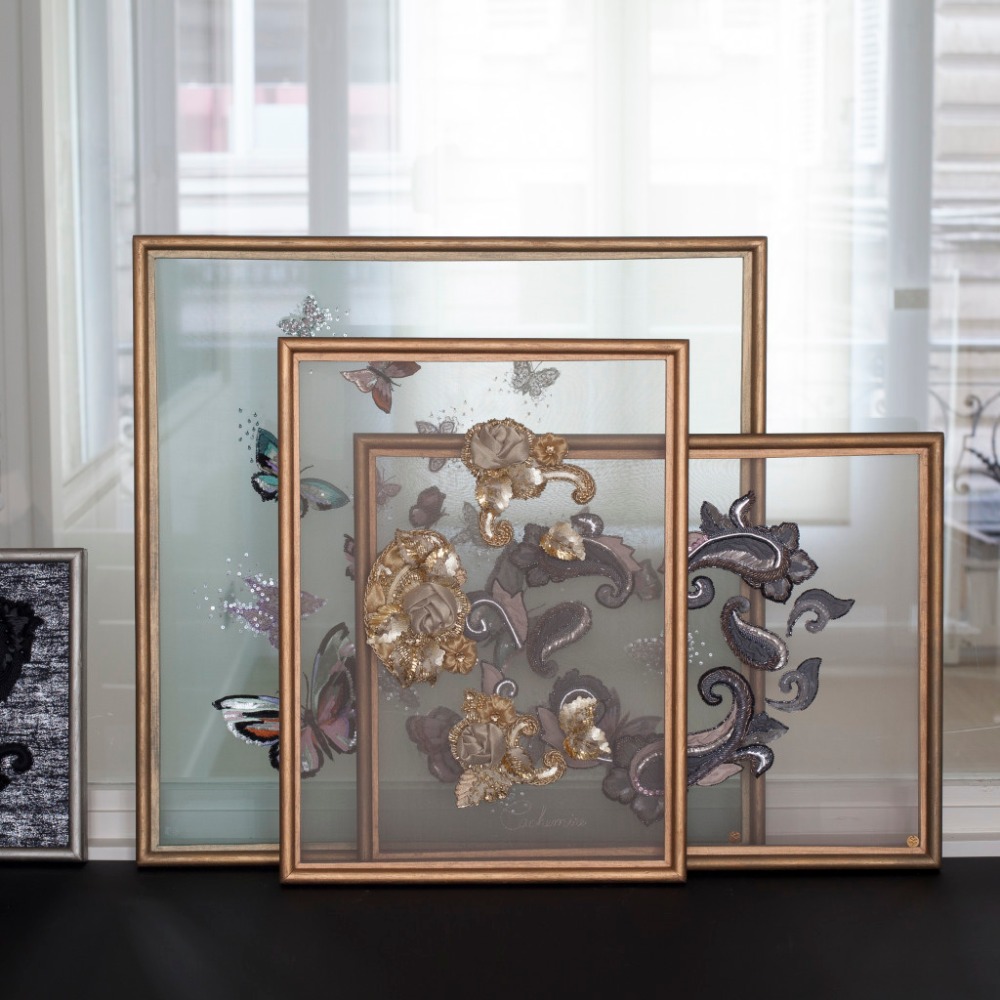 L'école Lesage is the school teaching couture embellishment. Maison Lesage is the haute couture house, owned by Chanel. Maison Lesage has been producing haute couture embroidery, beading and embellishment for couture houses such as Chanel & Dior since the 1850's.
I have a love of all things vintage. Especially hats. My personal collection has approximately 100 vintage hats from the 1920's onwards. When you look at the most exquisite pieces they are made from beautiful, simple blocked bases (something I am good at...when I have working shoulders) and are then finished with incredible bead work.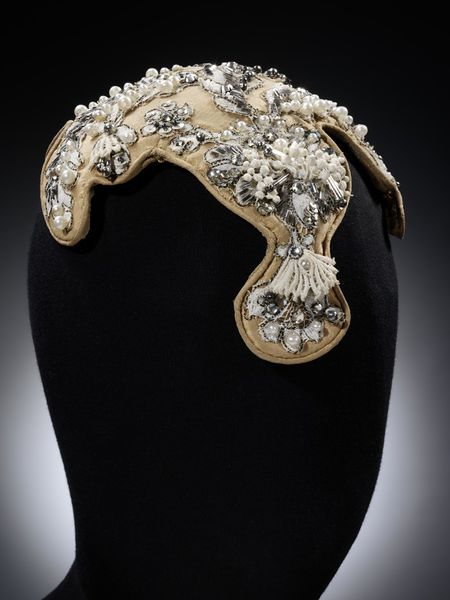 (1950s cocktail hat by Simone Mirman)
So I made an appointment at Ecole Lesage. And I was offered direct entry into their 8 level (258 hours) Haute Couture course. If I can get back to Paris and find the money I am in (they only take a very small number of students each year).
So I finally get to the point. I can get back to Paris. I can *just* afford that. But funding the course is a whole other kettle of fish.
The longest I can afford to stay in Paris is 4-5 weeks. This would give me *just* enough time to study 2 levels. Level 1 costs 1350 Euros. Same again for Level 2. (working out, at the current exchange rate, to be approximately $2000 each). If I can raise $2000aud by the end of April I can book in for level one. If I can make it to $4000 I would be able to book in for Level 1 & 2. I need to book by the end of April at the latest in order to garuntee a place this year.
All money raised will go straight toward tuition fees.
My dream is to work in costume design, period millinery to be more specific. This is going to require years of training across multiple diciplines. This is just the start.
I am no where near good enough with language to put into words how grateful I would be. It would mean the world to me to be able to study there. Thank you for even reading this!
+ Read More