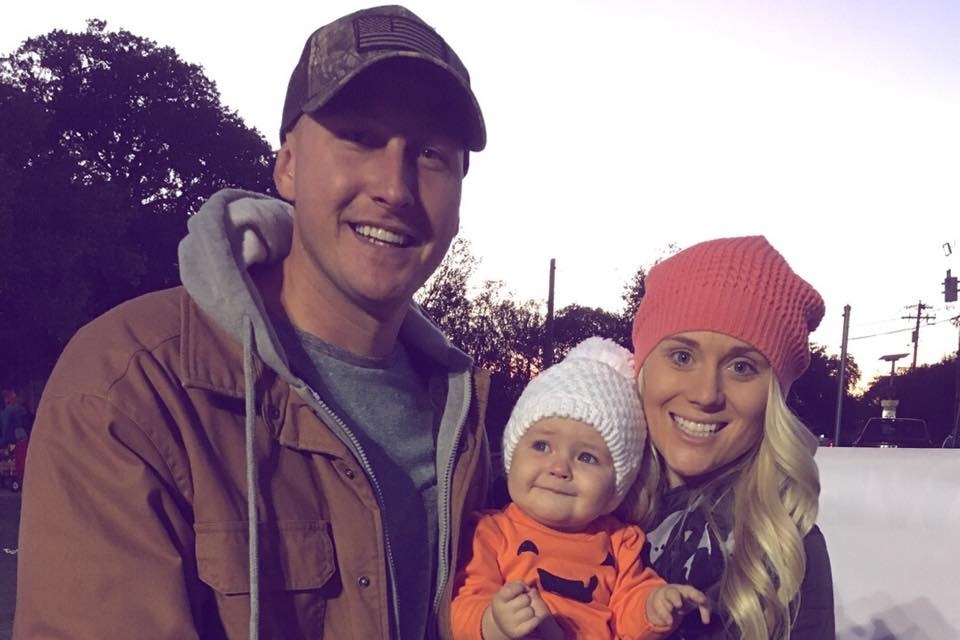 270
5
Rescuing Ryan
$27,965
of $50,000 goal
Raised by
253
people in 4 months
If you know my brother Ryan I don't think I have to explain to you what an extraordinary person he is. But if you don't, let me give you a brief history of this home town hero. Ryan is the youngest of 5, he grew up in good ole Jensen Beach, Florida. Ryan left for the military at 17 and never looked back. He was so driven to make a life of his own and did so successfully. After serving  four years in the Air Force, three of them served in Afghanistan, Germany and Iraq, Ryan landed in sunny California where he became one of LAPD's finest and met Tori the love of his life. Fast forward 8 years and they now have a beautiful one year old daughter Madison Belle. About two years ago Ryan and his family relocated to Kyle, Texas where he is currently a Police Officer for the Austin Police Department. 
The reason behind all of this.. after several late night visits to the ER in excruciating pain a biopsy was finally performed, the news hit us like a ton of bricks. Ryan was diagnosed with stage two testicular cancer.  Ryan has insurance but the out of pocket cost for everything is astronomical. This week he started his first round of chemo and thankfully the doctors are attacking it aggressively. For just chemo alone the out of pocket cost
per
treatment is $581.68, Ryan has to complete 
24
 treatments of chemo. This cost does not include the hospital stays, doctor's fees, prescriptions, his chest port, pet scans, sonograms, ct scans, ultrasounds and subsequent surgeries. He is currently out of work and the everyday bills continue to pile up. 
Ryan is as modest as they come but he and his family could desperately use some help. We are a very close family and I know we have an army of support including his brothers and sisters in blue from LAPD to Austin PD, but you can never have enough during times like this. Please keep him and his family in your thoughts and prayers. If you have any questions and/or know of any outside organizations that could be helpful please don't hesitate to contact me. #mihalikstrong
+ Read More
Update 1
4 months ago
Share
Good morning to all the incredible and generous souls that have helped our family this far. You all have left us speechless. Your endless love, support, prayers and donations have helped our family in more ways than we could ever explain. We will forever be so incredibly grateful for each and every one of you. From the bottom of our hearts, THANK YOU SO MUCH. Each and every day you ALL continue to give us more hope that we WILL get through this.

I wanted to jump on and give an update on my husband. Today we can officially say he has completed week two of chemo. We now have 10 weeks to go. Chemo is definitely running its course on my husband which has made him very fatigued and sick. But yesterday he woke up with an appetite and was able to get out of bed and that alone made our day so much brighter.
Some days and hours seem like there is never an end, but every day we keep reminding ourselves that we are one day closer to beating this beast called cancer. We CAN and we WILL get through this.

The outpour of love has given my family so much comfort through these difficult times. We will continue every single day to fight the fight until the day I can say we are in remission. Again, thank you to everyone that has helped us out from donations to prayers, we appreciate you all more then you will ever know!

Much Love,
Tori, Ryan and Madison Belle
+ Read More