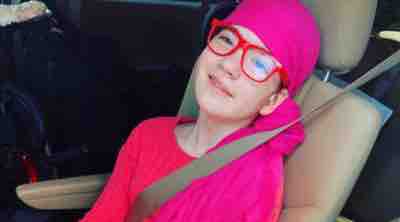 57
38
Prayers for Michelle
$2,440
of $5,000 goal
Raised by
55
people in 3 months
Michelle Grace is an amazing young girl. Her love for all things sparkly and baseball shines through her all day everyday.
Overcoming prematurity was her first hurdle in life. She was born April 14th 2006 at 29 weeks premature and has endured
90
brain surgeries
since she was 20 days old due to a condition known as hydrocephalus (excessive fluid within the ventricles in the brain) and has three shunts that help drain this fluid.
This year has been tough on Michelle. Since January she has been admitted 6 times and had
15
 brain surgeries. Just last week after being home less then 36 hours Michelle asked to be brought back to the hospital because she was in excruciating pain, within just a few short hours she was taken to the operating room to place an external drain into her ventricle to remove the excess pressure to try and provide her some relief and rest while the neurosurgeons came up with a plan. (4/23/18)
Last Friday (4/28/18) she underwent an endoscopic procedure to poke holes in cysts that are blocking the pathways of her ventricles not allowing one of her shunts to drain the excess fluid. They did a trial to see if they could see dye move from one side to another with imaging and found that the surgery was unsuccessful. They attempted to raise the pressure in her brain to force the newly made holes open and Michelle became very sick very fast. It forced us to admit defeat. 
Michelle had a craniotomy open cyst fenestration on 5/7/18. The craniotomy was completely successful. They made direct communication between her ventricles and she was feeling so well.
On 5/17 it was discovered Michelle had an infection in her spinal fluid. Because of the infection she went back to the OR on 5/18 to remove any and all hardware from her brain and her abdomen. Her shunts drained to her belly. They placed 3 new external drains and she continued antibiotic treatment to rid her spinal fluid of the infection. 
As of 5/25 it was found that Michelle has not one, but two rare bacteria that grew in her spinal fluid. Her fluid has remained clear since 5/18, meaning they were able to get ahead of the infection. During this time that we've been in limbo Michelle has been dealt multiple setbacks in her health. Her overall general health had been great. Until it wasn't anymore.
During these hospital stays we found that Michelle has adrenal gland deficiency. Meaning her body isn't producing cortisol. Cortisol plays such an important role in your health, lack of cortisol can be absolutely tragic. From here on she will need daily supplementation of cortisol. Anytime she becomes ill, we will have to give her a stress injection. Should she need another surgery or to go under general anesthesia, get sick, have a seizure become overly stressed out for any reason she will need an injection and 24 hour stress doses to keep her levels safe.
This is an enormous weight to carry going forward. Balancing what's safe and what is not. Daily medications that need to be given 3 times a day at exact times. Teaching caregivers (should we chose to have her be in someone else's care) how to spot a crisis and how to safely manage it.
Michelle rocked her 90th brain surgery since birth on June 16th. We can't do this without the love and support from our family, friends and community.
Our community has asked in what ways can they help? In any way possible. So many have shared her story, supported us financially, emotionally and physically. We appreciate every single one of you for being here. Walking along this bumpy road with us.
We know that while Michelle is stable right now, 
she's
 not done. She has a long fight ahead of her. Hydrocephalus has tried to steal so much from her, but she doesn't let it. She smiles, she laughs, she pushes through harder than anyone I've ever known. She encourages others even when things are hard for her.
Her dad, myself, her siblings; we all long for a little bit of normalcy for her, with her. Were so happy to have that at this time. We know at any moment it may not be that way, but we take advantage while we can. I became a stay at home mom again after being back in the workforce for a period of time, and while I miss it I know I can never get these moments with her back. 
While I can never thank you enough for being here and 
supporting
 us. We will update often, but if you have Facebook you can come follow Michelles journey here .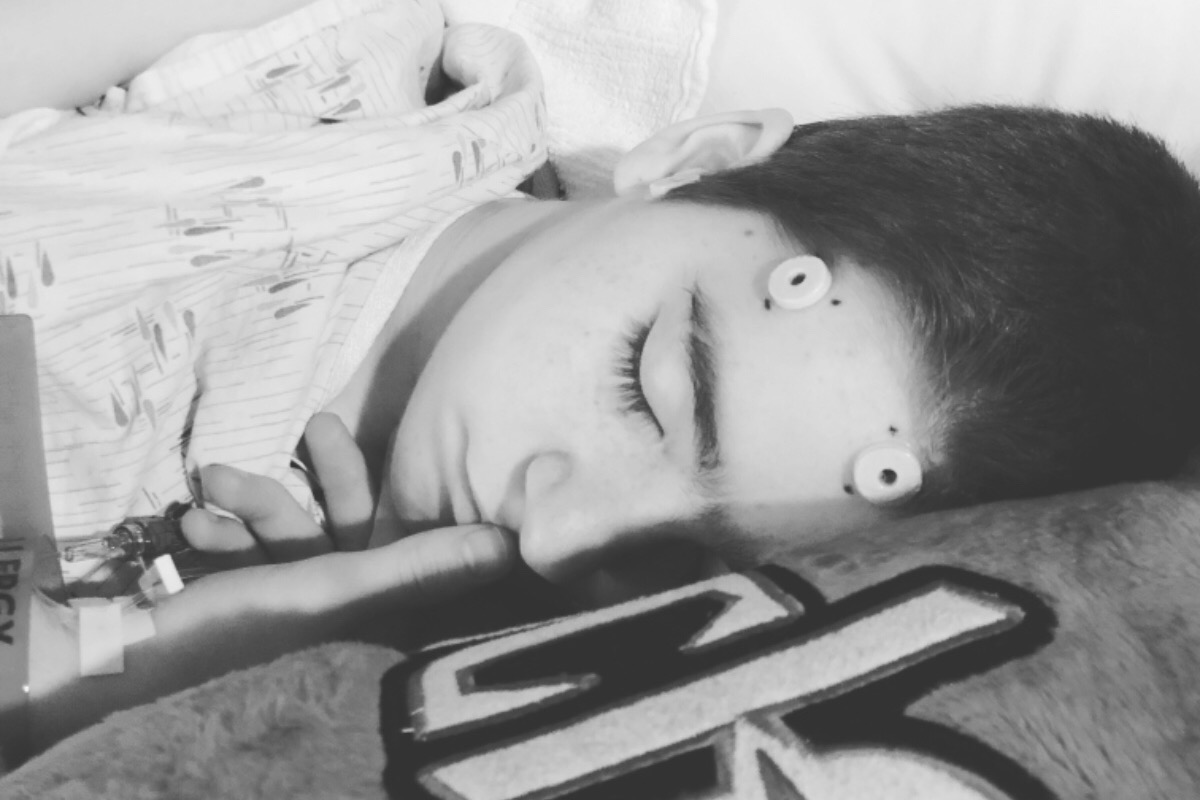 + Read More