468
10
Help Truthdig Cover Activism
$22,404
of $21,000 goal
Raised by
495
people in 12 months
Thank you for supporting our efforts to raise funds to cover the Poor People's Campaign. 

Through your generosity and engagement, Truthdig reached its goal of providing in-depth, on-the-ground reporting and exclusive multimedia coverage  of this important event in our nation's history.

We'd like to keep the momentum gained from this successful campaign and continue to cover, from the front lines, protests, marches and other events as we head toward the midterm elections this fall.

If independent news coverage of events like these matter to you, please consider making a donation to Truthdig  so that we can continue this important work.



Who:
Truthdig is an award-winning independent news site with a history of muckraking and cutting-edge reporting. This spring, we will send photojournalists and other reporters around the country to cover activist movements and events centered on the Poor People's Campaign: A National Call for Moral Revival. Our plan is to provide firsthand accounts of the efforts and voices of those working on the ground to effect systemic change by targeting some of the most crucial issues of our time.
On May 12, the Revs. William Barber II and Liz Theoharis, co-chairs of the Poor People's Campaign, kicked off six weeks of nonviolent direct action in Washington, D.C.  Read and listen to the Audio Slideshow. (Michael Nigro / Truthdig)

What: 
Your generous contributions will fund our coverage of the campaign, which brings Dr. Martin Luther King Jr.'s powerful vision into the current moment. The Rev. Dr. William J. Barber II and the Rev. Dr. Liz Theoharis are coalescing various causes and reigniting Dr. King's 1968 Poor People's Campaign, which was derailed by his assassination 50 years ago. Barber and Theoharis are uniting tens of thousands across the United States to challenge the evils of racism, poverty, the war economy, ecological devastation, and the nation's distorted civic morality.
When:
On May 14, the Poor People's Campaign: A National Call for Moral Revival begins 40 days of actions across the United States. The agenda includes demands for a massive overhaul of the nation's voting rights laws, new programs to lift up the 140 million Americans living in poverty, immediate attention to climate change, measures to curb militarism, and an end to mass incarceration.
People from 37 states traveled to Washington, D.C., and many were later arrested in a nonviolent act of civil disobedience. Read and listen to the Audio Slideshow. (Michael Nigro / Truthdig)
Where:
Acts of civil disobedience will occur in Washington, D.C., and 30 other cities around the United States. The full schedule for the Poor People's Campaign is not yet public, but one of our correspondents will have exclusive access to all the main players and we will update this page with details as they are disclosed.
The Rev. William Barber (in purple) repeatedly told officers, "I want to go to Independence!" referring to the street where organizers had planned to stage a sit-in. Read and listen to the Audio Slideshow.  (Michael Nigro / Truthdig)
How: 
As a Truthdig photojournalist, Michael Nigro will provide multimedia coverage of actions over the six consecutive Mondays of the Poor People's Campaign, in which activists will coordinate nonviolent civil disobedience at statehouses. For each of these actions, he will generate live streaming, photo essays with audio, and original reporting, and these will be distributed through Truthdig's website, social media channels and newsletter. Nigro reported for Truthdig from the infamous August 2017 protest in Charlottesville, Va. (he was the first person hit by the car that fatally struck a demonstrator), and has filed photos and reports for the website from a number of other news hot spots.
We hope that people who value good journalism as much as we do will provide the funding boost that is so crucially needed. With your support, Nigro and other Truthdig correspondents will be at the forefront of media coverage during the Poor People's Campaign. This promises to be an important moment for U.S. activism and causes, one that could launch a historic groundswell of needed change. Please give so Truthdig can be there to document it for America and the rest of the world. 
The first week's theme is "Somebody Is Hurting Our People: Children, Women and People with Disabilities in Poverty." The group ADAPT, a grass-roots community that organizes disability rights activists to engage in nonviolent direct action and to assure the civil and human rights of people with disabilities, has joined the Poor People's Campaign. Read and listen to the Audio Slideshow. (Michael Nigro / Truthdig)



https://www.truthdig.com/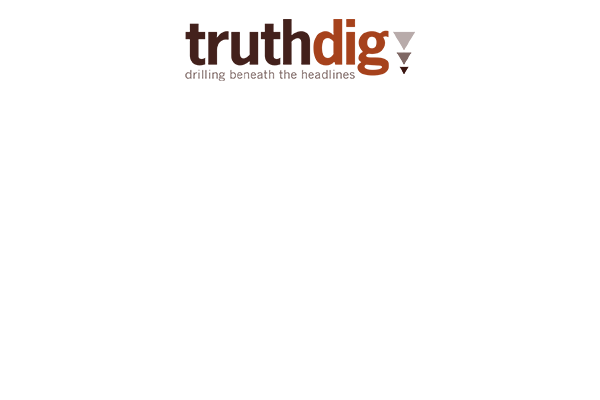 + Read More