42
3
Meli's College Fund
$3,515
of $6,000 goal
Raised by
42
people in 6 months
Two years ago, we learned of our family connection to the widely reported story of the "Georgetown Slave Sale of 1838," through genealogist working with the Georgetown Memory Project (not associated with the University) to identify descendants of those families. Two hundred ninety one people over the course of  six years, were consigned to government sanctioned concentrated  for profit labor camps, in the deepest most racist regions of the growing 62 year old United States of America, the sugarcane growing regions of Southeast Louisiana, to live out their lives and be forgotten by the Jesuits, time and history   Excellent records were kept as this sale was brokered and finalized by two members of the Maryland Provence of the Society of Jesus to secure foundational funds to insure the success of the globally influential Georgetown University in existence today.  
One year ago,  this month I was preparing to leave my career, home and family to come to Washington DC. As a recipient of an alumni funded Georgetown Scholarship, the tuition and board (I live in a dormitory) costs are covered. I also applied as a full time student for federal loans and a work study grant which I received in the amounts of $1,500.00 dollars per semester.   I'm already getting statements about what I owe the Dept. of Edu and the University of what I'm going to owe them.
That's pretty stressful, and I have brief moments of insecurity and anxiety, where I just want to go back home. Then I remember who got me here, and why I'm here. The descendant of people who were considered property, to be bought and sold at the whim and for the need of individuals and institutions, to provide economic stability for others, who were n0t and would never be them. Forgotten by the SoJ, history and time. But here we are, my family, and many other families of that sale and thousands like them prayed me and we into existence.
Next spring, I'll hit a milestone birthday, which says I'm "officially" (though n0t encouraged) eligible for retirement benefits provided by the Social Security Administration. My personal insecurities will be eased and I won't have the concerns I'm facing today.    The next year will be challenging, as I am committed to being a fully present student in the pursuit of higher learning.   
During the next six  semesters and two summers that remain, I would hope to see the GU administration, the Society of Jesus, the descendant community and GU alumni do the work of establishing scholarship and fellowship programs specifically to meet the varied needs of GU272 Descendant applicants.   Going forward there should always be support programs that not only welcomes qualified undergraduate students, but also includes graduate school, medical school and law school students. It took 180 years to get here ...  here we are, here I am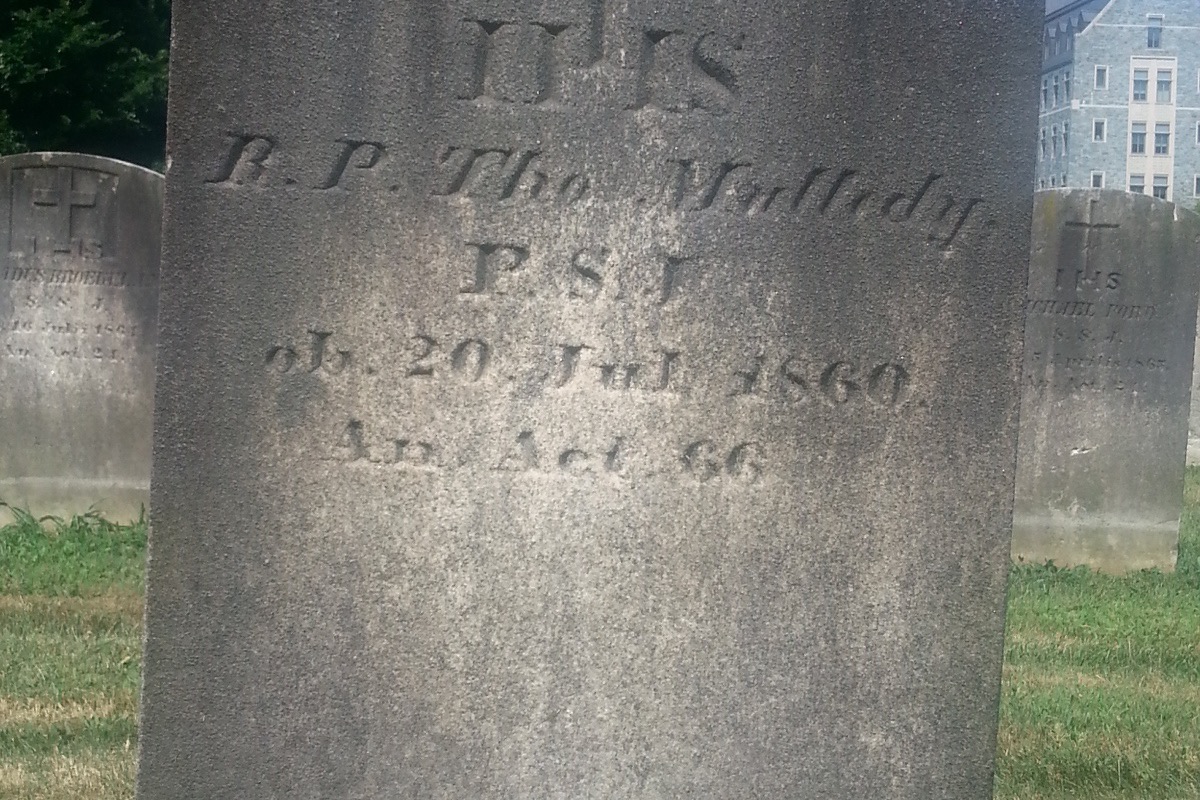 + Read More
Update 2
Posted by Melisande Short-Colomb
5 months ago
Share
Thank you s0 much y'all!!

Two weeks ago this camp again began. Thanks to your generosity here we are at a milestone, midway accomplishing the original goal.

I am so grateful and humbled by your kindness and support.

First thing on my to do list is bring the laptop in for a service check up, and purchase my anti-virus/security protection for another year.

Classes resume on August 29, 2018
+ Read More
Update 1
Posted by Melisande Short-Colomb
5 months ago
Share
Thank you so much everyone! Your generosity and kindness is a blessing and a gift that will never be forgotten. I'm going to pay it forward!
+ Read More
Read a Previous Update