Medical/Living Expenses for Mario
$3,350
of $8,000 goal
Raised by
34
people in 25 months
As most of you all know by now, my son, Mario Gilson, has been very sick. He took sick on September 22, thinking he had food poison. He went to one ER on Friday night was sent back home after being treated for food poisoning. He continued to get worse and on Sunday, the Lord blessed him to get enough energy to drive 60 minutes from Lillington, NC to the VA hospital in Fayetville, NC. The nurses meet him at the door and assisted him in. After a few test and CT was done, it was determined he was in sepsis, kidney failure, had appendicitis and an obstructed bowel. He was rushed by ambulance to Cape Fear Valley Hospital and had an emergency surgery on early Monday, September 26th. The surgery revealed his appendix had ruptured, was turning gangrene, and his body was capsuling the area infected. After 6 days, Mario was still running a fever and was not improving so another CT was requested on Sunday, October 2nd. The CT showed an abscess covering a large area where the appendix was and a few other organs. A second surgery was completed on Monday, October 3rd. to remove it. Three days later, October 6th,  Mario stood up to try to walk and fecal matter began spewing out through his bandages and he had to have a 3rd surgery to remove part of his colon and intestines and he now has a colostomy bag, which his doctor did state he wanted to reverse in hopefully 6 months.
Mario was going back to school while working as a massage therapist and personal trainer. He had to withdraw from school and cannot work at this moment.
After 3 surgeries, 26 days in the hospital, 80 pounds lost, withdrawal from school, and no real income, he needs a little assistance to cover him for at least 4 months. I have added his car note, insurance, rent, utilities and cost for home health supplies for bags and kit for each use (over $100/kit) and this is where I am coming up with the amount requested to assist him. I have not taken any of his medical bills into account at this moment because we are going to have to set up payment plans but we definitely have to make sure home health is covered since he has a wound vac and colostomy bag.
Anything that is laid on your heart to give is appreciated. As a young man, it has not been easy for him to have to have assistance and need others to assist him. I keep telling him we all know it is temporary and God is going to bring him back 100% but this is a little detour in the road, which really may be God's path to where he wants him to go.  
#GoBeyondGiving
+ Read More
Update 2
24 months ago
Share
Hello All. I am still requesting your assistance with meeting our goal for Mario. Please share with your family and friends and let them know, any amount is appreciated. Mario had to be admitted in the hospital Monday night, November 14, 2016, for kidney failure but God is blessing him. He is doing better and we look for him to be released soon.
+ Read More
Update 1
24 months ago
Share
Thank you all so much for what you have done so far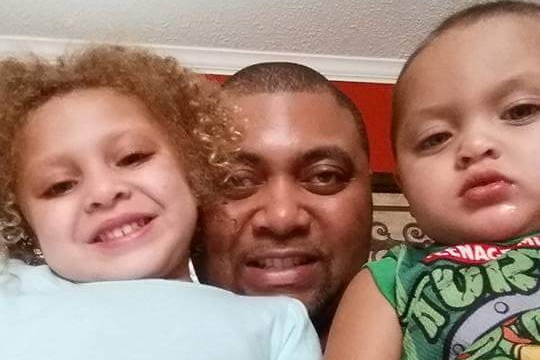 + Read More
Read a Previous Update